Mug Feature:    White porcelain mug with Alice in Wonderland motive: The Cheshire Cat
Book Topic:     What I did during my break
---
Heya! Welcome back to my long lost and nearly forgotten Mug Monday special.
How is everyone this beautiful Monday? I hope well.
As some of you might remember, I was on an apocalyptic book blog break. My time off wasn´t only used to refill my low running book blogging battery. I utilized my time away from my blog to catch up on my other passions. Like- spending time on Sky and Netflix and… to my utter shame… Youtube.
For some reason, I have a new fascination with watching beauty gurus and makeup tutorials. Now, I´m not a person who wears a whole lot of make-up. It´s mascara and blush for me, and that´s only when I leave the house.
Watching beauty gurus, though… It´s oddly satisfying. You get to listen to them talk about God and the world and watch them apply makeup like magicians. I admit- I tried a few things recommended by a booty guru and… well… Let´s say I´ll stick with applying facial masks. Moisturizing my face is a much safer option for me.
As of now my favorite beauty guru is Tati Westbrook.
She´s soooo pretty and comes across as a genuine person. And I would kill to have the ability to do my makeup like she does. * sigh *
Can we just stop here for a moment so we can appreciate this mug?
I got this while I was in London in April. T´was a get a free mug if you purchase 30 smackers worth of tea deal. Guess who has lots of tea now * pointing at myself * So loving the orange Cheshire cat. ♥  
I´m going to be honest with you, though… This mug is not firm or sturdy and kind of gives the impression that it´ll break if I put too much tea in it. But the cat looks pretty 🙂
On to the next thing I´ve done on my break: Gardening
This might sound a bit boring ( and kind of is so I won´t blame you for skipping this part ) I found out that I don´t have a pitch black thumb. I´m normally the type of person who could kill plants just by being in the same room with them ( hence the reason why I don´t have any inside my house ). For years I´ve been the wicked plant witch. Now? Now it looks like I´m the veggie and fruit fairy.
Right now I have 4 hip high tomato plants, 1 outrageously large zucchini ( courgette ) plant, chives, parsley, mint, carrots, 2 blueberry bushes, 1 raspberry bush, 1 red currants bush, and 3 gigantic bean stocks.
I went from having a ghetto garden to having a miniature food court/ green jungle. Do you want to know how big of a deal this is for me? I have people stopping by and asking me what the hell happened to my garden. I kid you not. And I just stand there and give them a standard answer:
"I think it´s because I don´t go near them."  I don´t want to take any risks so I admire everything from the window.
On to books!
Yes. Books. The one thing that hasn´t brought me any personal joy during my break. Well, I´ve overcome my funk. I´ve come to terms with not being able to read all my untouched reads. I´ve learned that life is about taking one step at a time. That includes reading. I seriously don´t want to end up being overwhelmed again so I´m entering the book world with baby steps.
Right now I´m trying to finish `When Ashes Fall` by author Marni Mann.
I started this one a while back but had to put it down because…. ( try not to laugh ) I can´t touch the paperback. I´m NOT kidding. I have a problem with touching matt covers. I don´t like how they feel. I have to get out my cotton gloves to be able to touch any book with a matt cover. Since our temps are above 30 degrees I´m not too happy to wear gloves and therefore can´t continue to read any book with a matt cover.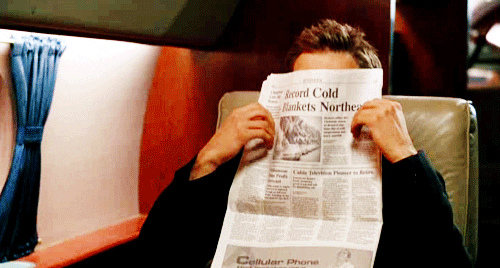 But do not fear- I´ll finish the book sometime this year. Lol.
Okay- That´s a wrap for today. Monday can officially continue to give me hell.
I hope you enjoyed this week´s Mug Monday post. But before I leave…
How was your weekend? Did you do anything special? Let me know in the comments below. I´d love to chat. ❤
Sending out many hugs and book love. Until next week, my dear bookish Padawans.