Sex isn't love.
Love isn't sex.
And friendship is neither.
The son of a French Olympic skier and a Malaysian fashion designer, Ronin Alexander has lived the life of a nomad, traveling the world to find his next adventure.
Life takes a dramatic turn when he meets Evelyn, a beautiful scientist who owns a bath shop in Aspen, Colorado. They defy all the rules of relationships, falling hard and quickly in love.
Their world intertwines with Evelyn's two best friends, the Governor and his soon-to-be wife. The four become close—very close.
When tragedy strikes, things from their pasts are unveiled—unimaginable truths and the grim realization that life will never be the same.
Jewel E. Ann steps into another dimension with this mind-bending thriller, a provocative story that pushes boundaries and tests the true meaning of love.
---
I'm in this weird place where I'm not sure if I liked what I read or not.  The Life That Mattered ( The Life Series #1 ) by Jewel E. Ann was definitely an interesting read but it didn´t grab my attention the way I hoped it would.
A slow-burn romance with an unknown promise
The feeling you get when someone promises you a basket full of chocolates but you never get it and you end up questioning if there ever was a basket with chocolates, to begin with? That´s how this story felt for me. I kept waiting for something to happen but was left with a feeling that nothing ever would…. until the ugly cliffhanger happened.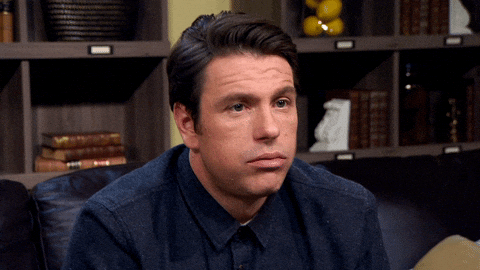 Still, I´m convinced this story has something great to offer. I might not know what but I can sense something big happening in book 2, which is why I´m going to continue with the story.
---
The Cover:  3 Stars – Not my cup of tea. The blue with the red font irritates me a little.
The Story:  3 Stars –  The details were appreciated but still… things dragged.
The Characters:  3 Stars – I loved Evelyn and found Ronin a tad transparent.
My emotional state after finishing this read:  Mixed feelings with a dash of hope that book 2 will knock me out of my socks.
You can purchase `The Life That Mattered` by Jewel E. Ann at Amazon.com.