Kind of a sinister title for a blog post, don´t you think? The Art Of Giving Readers Power– Sounds dark and highly controversial. Well, I can assure you this blog post won´t be dark but I can´t guarantee this will be a controversial free read. That will be for you, as a blog visitor or as a dedicated follower, to decide. Either way, I hope you enjoy this topic as it´s been something I´ve thought about for quite some time.
The Art Of Giving Readers Power
One would think that readers are silent, harmless human beings. They don´t have any sort of power because they´re the ones at the end of the bookish stick. Readers and book bloggers just read and sometimes write reviews.
Many have failed to acknowledge the fact that readers are actually the ones who hold the imaginary golden fountain pen when given permission.
Now, I know what you´re thinking. And you´re partly right. But hey, it´s okay. Just know that I´m going somewhere with this post. Back to the imaginary golden fountain pen wielding readers.
When I say " when given permission" I mean when authors consciously include their readers in their writing process or ask questions on social media regarding a new idea.
Sometimes we see posts that look something like this:
"If I were to create a Hero who has a temper, would you see the Hero as someone who´s abusive?"
"I´m writing a book. What would you like to see happen in this book?" 
Of course, these questions could be seen as an act of kindness. Maybe an author wants to honor their dedicated fans by letting them pick a direction for the author´s story. Or perhaps an author has lost their writing mojo and needs a little inspiration. You know, that certain push to get things rolling again.  Whatever the reason-
Authors are giving readers the opportunity to give their input. Is this is a smart move?
I think it depends on from which side you´re seeing this. 
As an author, I can imagine that having a reader´s input is extremely helpful. 
As a reader, I can imagine the excitement when an author asks for an opinion.
All this looks like a win/win situation for everyone. That is… If one wishes to see it that way. Personally, I´ve tried seeing author questions on social media as something special but failed because I can´t stop wondering about the reasons. 
Why on God´s green earth would an author want a reader´s opinion? Have they run out of ideas? Isn´t that the worst thing an author could do?
I mean, authors come up with a story and write it.
Is it necessary to listen to the crowd?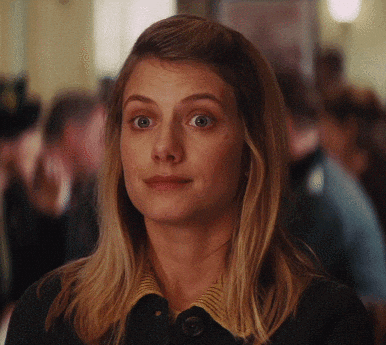 The Art Of Giving Readers Power
Authors are artists. Some are desperately trying to make a living off of writing. Some writers are barely keeping the dream alive while others are still trying to set foot in the business. Let´s not forget that it´s 2020.
We´re living in a fragile time where it isn´t as easy to be a self-published author as it was 10 years ago.
Readers certainly aren´t the people they used to be. Even feedback has changed. 
Book feedback in 2020 is either extremely good or extremely hurtful or the feedback doesn´t make a whole lot of sense. "I´m giving this book 2 stars because the ink on page 23 was smeared." * sigh * Sadly, decent feedback isn´t as popular as the extremes, so they often go unnoticed or are immediately forgotten. 
There seem to be three main types of reading tribes. The ones who´re overly sensitive. The ones who´re fairly neutral. The ones we don´t know exist because they don´t hang around social media. A pissed off reader will do all they can to voice their disapproval. Negativity spreads faster than a wildfire in our community. 
Some authors tend to think they can´t afford to receive negative feedback as this would jeopardize book sales. They can´t take risks in an already hot environment. 
And that´s what it boils down to- Book sales. At the end of each day,
the artist needs to make a living.
In our world, it´s become easy to offend and trigger people with the simplest things. In order to prevent that from happening authors ask their fans/readers questions and therefore give power. It´s also about keeping the existing fanbase happy. 
I agree- Greater crimes have been committed. It´s also good to mention that not all self-published authors take this route. But isn´t it still sad that many do?  
"If I were to create a Hero who has a temper, would you see the Hero as someone who´s abusive?"
This is clearly an author who´s unsure about how their character will be perceived by their audience. The author is aware that abuse is a trigger topic but doesn´t see their character as someone who´s abusive. To avoid future backlash they decide to ask a reader, thus giving a reader power. Imagine the author has a little over 1000 online fans/followers. 100 are regularly active but only 20 react to an author´s question regarding their work.
20 readers say that the author´s Hero is, without a doubt, an abusive asshole ( without having met the character ). The author has two choices at that moment:
Not create a character with a temper
Make a note to include abuse as a trigger warning
You see, the power had already been unleashed the moment the feedback came in. 20 readers voiced their opinions. 20 readers were enough to change the course of a potential bestseller. 20 readers are enough to fill an author´s mind with doubt. 
And because this system had proven to be useful for an author they repeat it. Authors are then unaware that they´re allowing their readers to influence them. In the end, readers will feel empowered that they made a change for the better. A change that wasn´t necessarily better for everyone else. And the more this happens the more changes we´ll see with writers. 
Tough subject, right?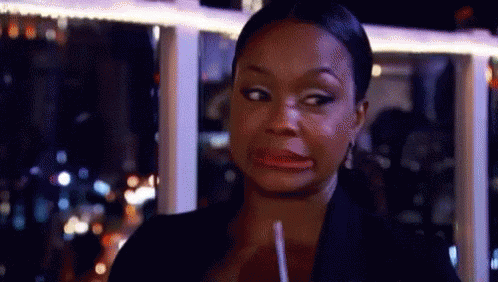 Now, I know there are readers/fans and authors who´ll find this whole blog post appalling. There´s no doubt in my mind that someone is reading this right now, cursing me from the comfort of their homes, for even having entertained this absurd thought. And that´s fine. 
There are readers who prefer when they´re asked for their opinions to make their reading experiences as pleasant as possible. And, of course, there are authors who are all too willing to cater to their readers' needs. Which is also fine. I might not agree with that, but okay. 
Still, one simple fact can´t be ignored- It´s all about money. It´s all about sales. The dream needs to stay alive. Whether it´s a question about characters, the plot, content warnings, or even about the blurb… I don´t think it´s the best idea to ask about these on public platforms for everyone to see and leave a comment. 
In my most humble opinion, I believe it´s important for authors to write about what feels right for them. Writers create stories for us to read. They challenge us with their thoughts and ideas and push boundaries. Authors aren´t out to destroy their readers' wellbeing in any way. I have yet to encounter an author who wakes up in the morning and thinks "Today I´m going to fuck em all over so they end up needing life long therapy." I don´t believe that. Just as much as I don´t believe any reader has a right to think that authors SHOULD write stories the way they want them to be. Creativity should be encouraged and celebrated. Not restricted. 
The Art Of Giving Readers Power
Reviews from readers are powerful on their own and should be enough to help an author make any adjustments ( if necessary ). Social media should be used to interact with fans/followers in a fun way. But that´s just my take on the topic. 
Nonetheless- I wish each and every author all the success in the world. 
---
What are your thoughts?
Do you think authors should ask for a reader´s opinion?
Have you seen an author ask similar questions on social media? 
Let me know in the comments below. I´d love to chat. ❤ 
---
Thank you for reading this blog post. I truly appreciate it.
Keep sharing the book love,