Alas, a subject I have been dying to write about. A topic that needs further discussion.
Sex in books.
Romance readers want to have a good time while reading. They want the heartache, the sappy moments, etc. If a romance has the whole package, including good sex scenes, then it´s a total win for us readers.
Reality has taught us that sex can be loads of fun ( If done right, of course. ) and reading about it in a book that has a drop-dead-gorgeous male protagonist in it makes the head theater much more fun.
When I´m reading an erotic romance I´m literally waiting for a good sex scene with great sex. You know- the mind-blowing kind. The kind of sex in books that take a reader to a complete new level of horniness. I´m not talking about reading a porn….I´m referring to a romance / erotica novel that has sex in it. ( okay….maybe erotica novels come pretty close to porn, or not. What do I know?!)
In my opinion – reading about sex cannot be compared to pornography because… Well, characters in books have background stories and go through emotional highs and lows. Porn doesn´t. Although, my husband disagrees with me on that one. Just the other day he tried to convince me that porn movies have an actual plot. * Hangs head * Romance novels keep it real to a certain extent.
ANYWAYS…. Back to book sex:
I bow before any author who writes about sex. Period. I cannot imagine how hard it is to write about 2 people screwing and gushing their feelings for each other. Some authors have so much talent in that department. I often ask myself if those scenes came from personal experience or if it´s just a thought up scene. Imagined. Either way…..I love extremely well written, fully described, sensual, intimate sex scenes in novels. Nothing makes me more happy to know someone put a lot of thought into a scene like that. It´s actually pretty cool if you think about it.
But then there are authors who just write about sex. You know…..the questionable kind. The kind that puts huge question marks on my panties instead of making them change their color.
Now- this is a subject we all can discuss to no end because everyone has a different opinion on what good sex is. Which is fine by me. We all have different tastes, right? I´m not judging anyone if they like to read about any type of bed sports. To each is their own. But in some cases ( no matter what kind of sex I´m talking about) the sex is too much to take in. It´s also almost tacky. Tasteless. 
Authors often over-do it with their sex scenes. I´m not talking about all authors. I´m only referring to 75% of self published writers who include sex in their romances.
I consider myself still young, with being 35. I´m practically living in the best years of my life. But not even I find it sexy to read about characters who screw at every given opportunity. I can´t, by all that´s holy, visualize a sex marathon that goes on and on and on without feeling some sort of mental exhaustion after a while.
You have to keep in mind that I´m 35, not 20. I have a hard time keeping up with fictional characters these days because all they want to do is have sex. Even if I wanted to, I couldn´t have as much sex as book characters have. It´s as if these fictional characters are trying to compete with rabbits.
I know that the stories I read ( especially in the romance/erotica world) aren´t meant to be realistic. Still…..cut me some slack here- At some point, a Heroine has to start walking like John Wayne after she´s been well screwed / shagged / fucked by the sex-God from down the road. I´d definitely need a weeks worth of bed rest if were a female protagonist from any sex loaded novel.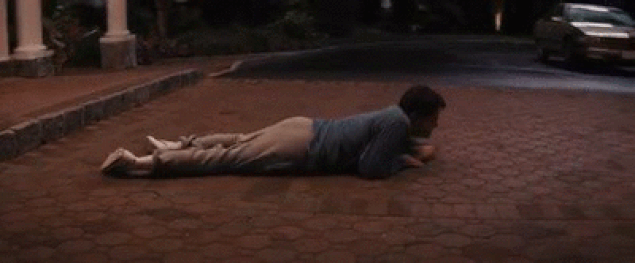 I live in Europe…which means people over here are confronted with sex on a daily basis in a healthy way. Sex is apart of life. No need to shut up about it.   Either people like it kinky, or they don´t. No one is utterly fazed or shocked over here. So, before anyone gives me the " Prude" stamp- keep in mind that I´m as open-minded as anyone can be. You cannot shock me with sexual acts or dirty talk, or what-not. I just do not appreciate bad / too much sex in a book. That just distracts from the actual plot. Or a terrible dialogue, for that matter.
An author can make their characters as kinky as they want them to be…I still don´t think anyone or anything should have sex 20 times a day, as some authors LOVE to make their characters do. That just…..hurts to think about.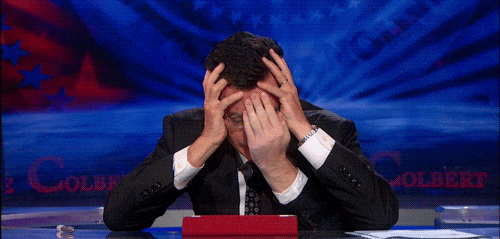 And, please, * slamming hands on table, leaning forward, giving the stern look*, what is it with the Dialogue during sex scenes? Has anyone noticed how the majority of romance / erotica heros do the ultimate " You´re so wet for me" line?
Or, wait! I got a better one!
"Come for me, baby"  *shaking head* Am I the only one who noticed those two sentences in almost EVERY romance / erotica novel lately?
It´s not the sentences alone that are terrible. It´s the fact that those sentences come up in every damn sex scene. Let´s say characters X and Y are having sex for the first time. And all of a sudden X says: " Oh, you´re so wet for me." Okay. It´s a line that isn´t original, but it´s still okay. If an author believes those words must be included, fine.
When X and Y have sex the second and third time ( in the same night, day, week ), X says the same words to Y. Uuhm… * scratching head * Does Y need a bucket because she´s so wet? Should X fetch the Tupperware just in case?
Obviously, X can´t get over the fact that Y gets wet! Y get´s utterly wet as soon as X touches her! Y is leaking.
And when X commands Y to orgasm ( or better…to come – to cum ) Y magically orgasms. Every single time! Some ladies might find that " to orgasm " on command is a hard task to do. But who am I kidding * wave off * I´m thinking way to realistic. What do I know, right?
Let´s rehash-
X is fascinated by the fact that Y gets so wet for him all the time that he needs to announce it.
Y can orgasm on command effortlessly because X is DA SHIT!
Let´s do a real life version of a novel sex scene ( of course, a woman has a few options on how to respond to the magic words)-
Guy: " oh, Baby….you´re so wet for me."
Woman: ( option nr. 1 ) " U-huh."
Woman: ( option nr .2 ) " Really? How bad is it down there?"
Woman: ( option nr. 3 ) " Yeah, I´m so wet for you."
Or the woman might not give any answer and enjoy what´s bound to happen.
Guy: " You want to come? Then come, NOW!"
Woman: " Hold on…I´m almost there…"
Guy: " No. I want you to come, NOW"
Woman: " I can´t now. Just keep doing what you´re doing…almost there…"
Guy: " NOW! Damn it ! N.O.W! Why can´t you orgasm on command?!"
Woman: " Because I´m NOT  Y from those non-unique sex scenes!!!!"
Do you see my point? A dialogue like that can make whatever feelings I developed disappear into thin air. Poof! Just like that. Gone.
It´s also just as cringe-worthy when the words "moist" and "cream pie" are over used. There must be a way to replace those words with something more… fitting? Moist are my kitchen towels after I dry the dishes. And cream pie…. it´s a pie or cake, for heaven's sake.
And now- while we´re at it… Let us comb through the phrases used in sex scenes. Let´s call it the sex lingo.
Ready?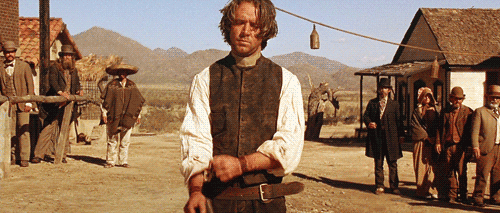 "

…she tasted like honey….." ( I guarantee you, no one tastes like honey down south. Male and female do NOT taste like honey. It´s just a fact. If it were true then you´d be seeing a lot more people going down and having a 3 course meal with "honey")

"

.. until I finally found her secret center…" ( A vagina isn´t Narnja. It´s not the rabbit hole that leads to Wonderland. It´s not Barbie´s secret garden, either)

"

…his maleness, passing the petal soft folds of her womanhood…" ( No vagina lips can be compared to petals. Touch a rose petal then touch vagina lips. It ain´t possible. But touch a turkey´s overlapping skin on his neck and then try touching a vagina. And vagina lips don´t fold. They´re bunched in your underwear. )

"

… I was drowning in her juices…" ( How many characters are leaking? )

"

…I was blinded as I soared over the edge…" ( I never went blind before/during/after an orgasm. Maybe I´m doing something wrong? And I never soared anywhere except for the one time when I woke up in the middle of the night and wanted to turn on the bedroom light but missed the wall and switch and went "soaring" towards the floor. That shit hurt.)
Why compare food and drinks to body fluids? Why not stick to the truth instead of misleading the innocent and giving them weird ideas? Am I thinking too realistic here?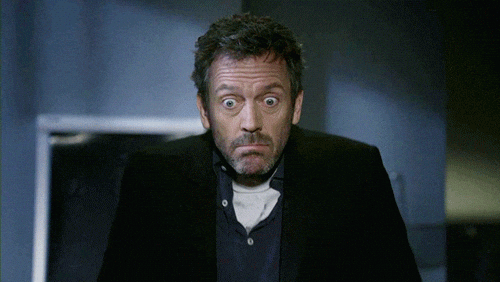 Sometimes people don´t smell like Christmas spices when they pull down their underwear. I can already hear you say " Eeeeew" after reading that but it´s true. Any person who´s sexually active KNOWS the dark secrets of sex. And no author has interest in coloring out the harsh reality of event.
Most writers would rather have you believe it´s fabulous to give your partner a blowjob after being on the road for 12 hours with 3 bathroom breaks in between ( without the possibility to wash up..like, at all). There are no rose scents involved there, trust me. Yet, authors will have you believing that the sexual drive between their characters is greater than anything else. They let their characters focus on their lust and ignore the wet fox smell.
As you can probably tell by now, I´ve read some crazy stuff over the last few years and I have a strong feeling that nothing is going to change.
Can we just try to call "his sword" a penis? Use cock, for all I care….but sword? And how about vagina instead of "where she was moist and desperate"? It´s a vagina. It´s a penis. Either you have one or the other. And maybe it´s a good time to mention that sex is fantastic but sex doesn´t always sell. 
I´m just afraid if young women ( who haven´t had sex yet) read those scenes….they´ll think it´s supposed to be like that in real life. * head against table*
Authors should try to come up with better lines. These people aren´t called artists for no reason. Authors have so many ideas and words to work with…. it should be a piece of cake to come up with something better than "You´re so wet for me.". It´s really not funny anymore to read the same lines in 80% of all books I read.
This is not meant to discourage writers to include sex in their stories. This is meant to help spark their passion for finding better, more authentic words for their scenes.