Yes, I´m looking at you, European, Asian, Australian book bloggers… basically any book blogger NOT living in North America. The United States of America.
Or as I like to call them ( including myself )…
The unfortunate suckers who don´t live in the land of endless book possibilities.
Do you see where I´m going with this? You don´t?  Let me help you out because I´m DYING to get this out there.
Everyone is aware of this but it´s not been bitched about enough ( or, loud enough ). Hardly anyone has taken a stand and spoken up for the injustice that´s been done to us common foot folk outside the U.S.
Bookish GIVEAWAYS for U.S. Only.
Maybe you need a little more help understanding what exactly the problem here is.
Authors and publishers and whoever else belongs to the upper book industry tend to offer wonderful book – ish gifts to win…. and immediately reject millions of bloggers / readers by adding a nice little line at the end of each published GIVEAWAY post.
"This GIVEAWAY is only open for the U.S."
"U.S.A only."
"Not international."
What this means is: Authors ( mostly self published ) like to give away printed copies of their books or book related swag to someone who participates in a social media post. Just like that! Just add a gif / say how your day´s been going / post a pic from your pet / say how much you love the author and BAM! You have a pretty good chance at winning a signed copy.
How nice. Actually, that´s very generous of these people. I mean.. We ( the people who read and blog about those books ) are truly grateful for authors who like to show their appreciation by letting someone win a signed copy of their book.
And guess what? There are quite a few of us book people. Hundreds, even thousands of book people ( fans and book bloggers alike ) are spread across the world living on different continents…
So you can guess how many people get excited when they spot a GIVEAWAY on social media? Many.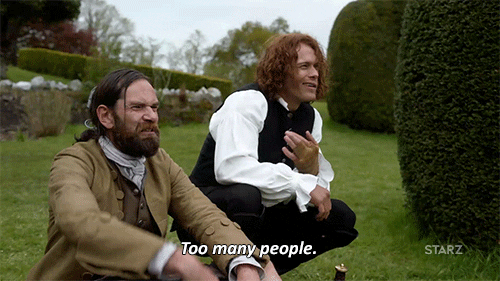 But still…. 90% of us bookish people get rejected right away, before having the chance to win ANYTHING because we don´t live in the U.S.
That´s cute. It´s almost the same as dangling a carrot  in front of a donkey just to get it to react.
And, react, we do! 
I must say, though.. this isn´t a case of racism. It´s a financial matter ( or so I´ve been told ). I´ve also been told that not all authors like the drive to the post office ( which hardly makes sense ). For whatever reasons authors keep their book GIVEAWAYS within their own country.
Let´s do a recap on how international book bloggers / fans / readers feel after seeing a non – international GIVEAWAY.
Readers / Book Bloggers / Fans Feelings
Sad
Hurt
Frustrated
Indifferent ( which should be a good thing for the author )
Pissed off
Annoyed
( not all GIVEAWAY participants react the same. But they all feel the same

)

And everyone just sits back and either sighs, throws a fit within their own 4 walls or contacts fellow bloggers who don´t live in the U.S and complain. Hardly anyone complains out loud. Maybe if someone would speak up and say something… Maybe things would change for us international people?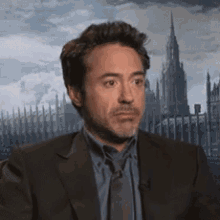 Or, maybe not. The chances of an author sitting at home / work reconsidering their whole GIVEAWAY system probably won´t happen. Ever.
Because most american authors are starving artists, right? They want to earn money and not spend  extra on someone living outside their own country. They´re not alone. U.K. authors ( incl. every other author in the world ) are starving artists, too. Guess what? Readers are poor little boogers, as well. So are book bloggers.
Quit gasping in shock! I haven´t mentioned anything that isn´t the truth.
Authors, HOLD YOUR BREATH! I´m not finished. Don´t get that pitch fork just yet because I´m going to lay out some shocking truths that might leave a few of you stunned beyond means. Don´t worry. I´m not going to do a PowerPoint presentation ( although I´ve been known to give killer presentations ). No. I´m just going to dish out some facts that might have you rethinking your whole U.S. ONLY giveaway strategy.
In case you´ve forgotten- North America is the 4th largest continent located in the Western Hemisphere. ( excluding Canada, here, because most authors don´t include a country within their own continent in to their GIVEAWAYS)
North America is 1 of 7 continents and, therefore, does not take up even close to half of the world´s population ( in country, continent nor in population size if you take away Canada).
Ergo: There are more people outside the U.S than in the United States of America. There may be many american book bloggers but there are just as many ( if not more ) book bloggers world-wide.
So, why do many american self-published authors post U.S. ONLY GIVEAWAYS when it comes to gifting bookish material and printed books? Could it be because the american market is much greater than any other in the world? Are the american book bloggers / fans / readers more worthy? Or, no… wait. My bad. It´s because shipping is expensive.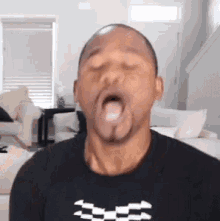 Yes. I understand. Shipping costs can be a bitch. So, I guess the matter is settled then. Case closed. I will never question the U.S. ONLY vs. International ever again.
NOTHING IS SETTLED!
Time for simple math:
1 author publishes 5 books. 1 book costs around 10 euros / USD / British Pound ( just to name a few ).
5 x 10 = 50 euros / USD / BP
1 fan / book blogger spends 50 smackers for someone´s work ( and that work has usually been edited by the friendly internet neighbor )
Multiply that by 3.000 ( random number of readers ) and the author has made "some" money. Maybe not enough to retire from but enough to purchase whatever they´ve been wanting for some time.
 (Not going into specifics there because I truly do not know how authors handle their earnings. Certainly not by doing international giveaways, though )
So, where is the problem, again? Aah, yes. I forgot. Some self-published american authors can´t open their GIVEAWAYS internationally because of brutal, life crippling shipping costs.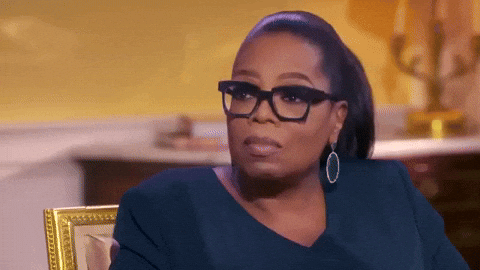 But they don´t say a word about us world-wide readers / fans / book bloggers who spend all their hard-earned money on some of those authors books. Yeah, that makes sense. Not.
It doesn´t make sense. None. Null. Nil. Zero.
If you think about it… the whole U.S. ONLY thing doesn´t make any sense. Why exclude others? For what reason?
Would it also be wrong of me to mention that quite a few big book blogs with a rather large following are from Europe? Even the smaller blogs with little following are worth the time of day because they have fans / followers others don´t. Isn´t the whole point of a giveaway to make someone happy and possibly have that happy person spread the book word?
Hey, pssst! Guess what? Global means more people. Global means that books can travel far. Maybe a book blogger from some long forgotten village in France has an uncanny marketing skill and can spread the word like no other? Are they not deserving?
Once upon a time I was a member of a really well-known fan page from a well – known author ( this is a true story. Listen carefully. Or, read carefully )
I was in this group. Guidelines were for shit ( basically, no one was allowed to do anything besides gush over the awesome author ) and only a selected few were allowed to run the same page. Anyway….
Every Friday, the group had a GIVEAWAY theme going where authors / fans were able to give away books and what – not. And naturally, ebook giveaways were international and signed print copies…weren´t ( shipping, remember? ). Every Friday I watched the same people get excited or frustrated… Until I had enough.
I couldn´t take the misery anymore. "U.S. Only. Not international…" So, I posted my own giveaway on the page.
"I´m giving away 3 new printed copies from X author. Winner will be randomly picked. OPEN INTERNATIONALLY."
I even added that I find it a crying shame that most fans were purposefully excluded. I was contacted by the group admins ( not the author herself. She was obviously too busy being fabulous ) and was asked NOT to do something like that again as it was disrespectful towards the other authors who were doing U.S. Only giveaways.
Good God. Really? Seriously? Where was I disrespectful? Because I gave away books to the unfortunate majority outside the U.S?
Hey! I could have said "Europe Only". But I didn´t. What I did was-
I picked someone from Canada ( Canadians liked to be left out, as well ), from the Netherlands and from Thailand.
I spent money… All in the name of making someone happy. A once in a lifetime thing for me.
And before you think: "Oh look at her. Bla bla bla…" No. Stop pointing fingers at me.
I had a moment. I was pissed because I would have liked to have had the opportunity to take part in one of those U.S. Only giveaways. But because I live in Europe and shipping puts major holes american author´s wallets… I was forced watch others win book swag, printed copies, etc.
So, I´ve made it my mission to pick a social media group and give away 3 paperbacks once a year.
For me, authors use that excuse and us readers are expected to accept that without another thought.
Me? I would accept the excuse if I didn´t know better.
So, again…. WHY U.S. Only giveaways?
Have authors forgotten that in order to gain something you have to invest? Because that´s a thing. A real thing. It´s all about give and take. It´s about sharing and caring. It´s not about me me me and my country because shipping is outrageous. That´s just selfish on so many levels. Might as well change your name to Gollum.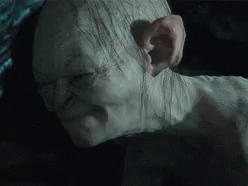 We´re all in this business to make people happy ( ok. some of you are in the business to make money. That´s okay. I´m not judging ).
I´m not here to tell people what they need to do or how they could improve themselves. Everyone should be able to know for themselves what´s right and wrong.
It just saddens me to no end that people are being purposefully left out for the sake of saving a buck or 5.
Because readers and book bloggers are loyal fans. It´s rewarding when an author receives positive feedback from readers just as it is rewarding for us readers when we discover a great book. It´s a hippy – dippy world with rainbows and glitter until some author does a U.S. Only giveaway.
And for me ( and probably for others as well ) it´s double painful when we ( international readers / book bloggers ) bust our asses off with promos and mentions, shares and likes, etc and THEN read that we can´t participate in a signed copy giveaway because the author doesn´t agree with shipping costs.
( and don´t get me started with publishers!)
It´s unfair. It´s mean. It´s just shitty. But above all…. this needs to change! Not just for me but for the rest of the bookiverse.
---
NOTE: I have nothing against american authors, american book bloggers, or americans in general. I´m one myself living abroad. ALSO, I did NOT point my finger at anyone specifically nor did I mention any names. If you´re an author and you feel guilty then whatever you´re feeling is on you. I also made a point of using words like " some, many, most " to not offend every american self published author. I´m fully aware that not all american writers do U.S. Only giveaways. Just the majority.
---
What are your thoughts on the subject? Have you tried entering author giveaways before? Have you given up on author giveaways? Let´s chat!
---