WARNING: Blog post filled with my personal Scotland Road Trip vacation pics. 
Mug
Goldfinch Mug / enamel, Waterstones
Books
Will soon be revealed
Heya!
Happy Mug Monday!
Looks like I made it back from my apocalyptic Scotland road trip. Why apocalyptic? I´ll get to that in a bit…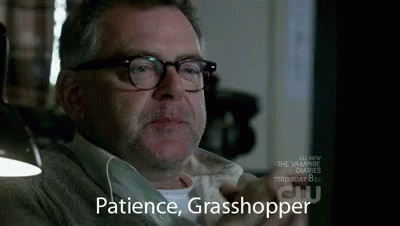 It all started out as a thought I didn´t think through.
"Hey honey. How does a mountain climb sound to you?"
I should have known a year ago that the whole question was a huge mistake. Mountain climbing and even walking… Those words don´t exist in my vocabulary. Why I suggested we do something we don´t ever do is still a mystery to me.
Needless to say- Husbutt agreed. He even suggested we go wild camping. Why? Beats me.
And where do people love to go wild camping and climb mountains?
Scotland. The land of lochs and legends. The land of the brave. The land of food and drink. And we were going…. again.
The last time we visited Scotland was in 2016. We did the Clark Griswold Grand Canyon type of sightseeing. From Aberdeen, across the Highlands to the Isle of Skye… We made sure we saw enough in the four days we stayed.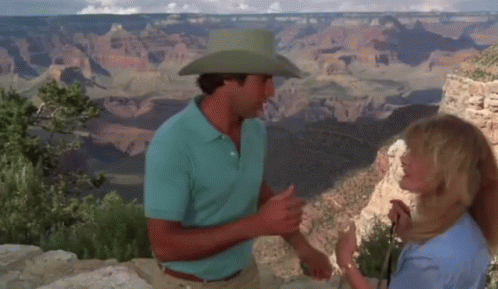 This time we wanted the full backpacker experience. We wanted to see the beauty Scotland has to offer and appreciate everything for more than 5 seconds.
Said. Done.
Easier said than done.
A week before our vacation the husbutt had a tiny hysterical meltdown about the wild camping part. So, wild camping was off the menu due to husbutts fear of being eaten by an elk at night… when people his age ( he´s 38 ) have to attend to certain needs in the middle of the night. His final, rather frantic spoken, words on the subject were:
"I´m 38! I didn´t go to university to sleep in tall grass in the middle of the flipping Boondocks, on rocks! I deserve a f*****g blanket and a f*****g bed!"
Poor guy was so hysterical and desperate. I had a hard time not laughing. I´ll never ever forget his high-pitched voice.
With that being said….
We arrived in Glasgow, Scotland on Monday. And what happened after that nearly gave me a flipping heart attack. My husband, the Almighty, tight-lipped Silent Bob surprised me with a rental car.
"I hope you also rented a chauffeur because there is no way I´m getting into an english car, driving on the left side of the road with you." 
Yes. I was scared shitless. Like any other non-British country, we drive on the right side of the road with the steering wheel on the left side. Neither of us had experience driving in GB. My heart sunk when I saw the smile on his face.
"Babe, it´ll be fine. Just like old times." 
WHAT OLD TIMES?! I wasn´t ready to die!
Took him a half an hour to convince me to get in the car. He promised he´d drive careful. He promised me he´d pull over if I felt anxious.
….
The truth was- I spent 4 days with a death grip on the seatbelt. I have never, in the 18 years I´ve been with my husband, heard so many people honk at him.
We stayed a night in Glasgow. I have to say.. I´m not particularly fond of the city. It´s not a dump but it´s also far from being clean ( as far as larger cities can be clean. Which most of them aren´t ). We did visit a few areas that were said to be worth a visit and even took a trip out to the Devil´s Pulpit.
Tuesday morning we set out to drive up to Fort William. For those who don´t know, Fort William is a town in the Highlands and is known as the gateway to Ben Nevis- The mountain Husbutt and I were ignorantly eager to climb.
What a difference 108 miles can make in landscape appearance!
We left a rather un – lovable Glasgow and arrived in a beautiful cozy town with lots of little shops and fab scenery. Fort William was just as I had imagined it would be.
Despite my hands feeling sore from the death grip I had on the car roof handle I wanted to start our vacation. Like- really start it. We had a plan:
visit the Steall Falls
climb Ben Nevis
eat until we pop
The short version: We made it. Plan conquered.
The long version: The Steall Falls was a challenge for us. A gorgeous challenge. Steep paths in a forest that looked like it came straight out of a fairy tale. Except for the DANGER OF DEATH sign. That one stood out in a slightly negative way.
Let´s go back to swooning over the green.
Everything was so green that I had a hard time absorbing the beauty. The enless hike to the waterfall was taxing but well worth the march.
Stunning, right? I thought so. I´m sure Stefan found it just as stunning. His commentary nearly blew my mind. Every 5 minutes he called out…
"God damn it! They got me again!"
"Son of a bitch! What the hell is wrong with this place?!"
"DON`T STOP MOVING! THEY`LL EAT YOU ALIVE!!!" ( insert my husbands newly high-pitched, panicked voice )
Of course, he was referring to the Scottish mosquitoes – Midges. The stories online are true. Midges are annoying little boogers who probably drink insect repellant for breakfast before attacking innocent Stefans.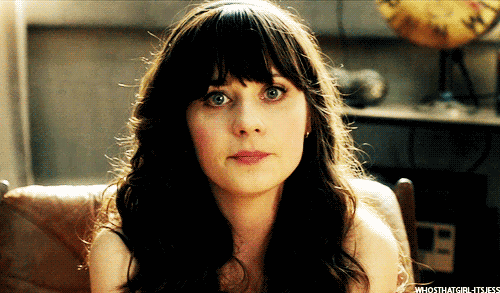 Don´t worry. He survived. He even made it to the waterfall!
The next day was our big day. Climb the Ben Nevis, Scotlands highest mountain. Standing at 1.345 meters above sea level… a piece of cake for inexperienced mountain trotters like ourselves. ( or so we thought )
We arrived at the foot of the mountain.
We started hiking. And hiking. Hiking…hiking…. More hiking. Hours of walking up and down, over rocks and dust, taking sharp curves and suffering under the beating sun…
8 hours in total. I felt like dying. Mr. I´m – In – A – Constant – State – Of – Danger felt the same. Our legs were on fire. All I wanted was a shower and all Husbutt wanted was his well deserved blanket, pillow and bed.
Did I mention the bookstore I found in Fort William? I didn´t? Well, I found a bookstore.
All the sweating and involuntary tanning on the mountain was forgotten when I spotted The Highland Bookshop! And yes, I bought books. I had to. What kind of a book lover would I be if I hadn´t walked out with at least 1 book?
After buying a few books for me and the kids ( who were at the same time slurping non alcoholic cocktails in Croatia with my parents ) it was time to pack our things and move to our next destination.
A quick visit to Sterling then Edinburgh.
Can I just say one thing?
I fell in love with Edinburgh. Oh holy unicorn! What a breathtaking city.
I cannot begin to tell you the places I´ve seen and the buildings I´ve entered. If there ever was a city I´d want to live at then it would definitely be Edinburgh.
The city is so rich with history and fantastic flair. It´s surrounded by green and everyone is just…nice. I had fun. Stefan had fun. We ate until we felt like we were able to roll each other to the hotel room.
I didn´t want to go home.
Especially not after I walked in a Waterstones ( for those who aren´t aware of what Waterstones is…. It´s a bookstore!) There, I spent over an hour running back and forth with books piled in my arms, listening to Husbutts moaning and groanings.
Stefan: "You know, we have those in Germany, too."
Me: ( half ignoring him while looking for more books ) "Have what?"
Stefan: ( grinning ) "Bookstores."
Me: "So? What are you saying?"
Stefan: "That you don´t have enough room in your suitcase for all those books."
That was a Waterstones visit gone wrong. I had so many books I wanted to buy and take home with me but he was right. I didn´t have room in my suitcase. Book blogger fail x100!
Only the golden unicorn on the Queen´s Gallery´s art gallery door was able to cheer me up again.
So, there you have it. My apocalyptic Scotland vacation 2.0.
Would I do it all again? Yes. I´ll definitely visit Fort William, Sterling and Edinburgh again. Without a car, though. I wasn´t able to warm up to driving on ( what I feel was ) the wrong side of the road. And not until I find a way to destroy midges.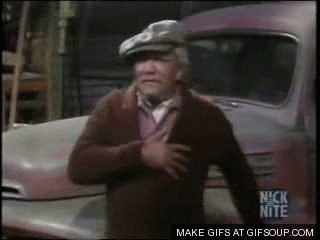 I recommend Scotland. It´s magical. It´s a green treasure.
I also recommend Whittard´s tea shop. It was an adventure talking tea with someone who knew their tea. Thanks to Rachel, who recommended an English Breakfast tea. The bestie was more than happy. 🙂
https://www.instagram.com/p/BkqFox1F_At/?hl=en&taken-by=morganasbookbox
Now that my vacation time is over and the kids are safely back at home I can FINALLY get back to my usual routine of reading books and reading the blog posts I´ve missed.
Thank you for taking your time to read about my bogus Scotland road trip. I hope you enjoyed.
Until then, my dear Padawans,
Much love,
Morgana ❤