English. French. German. Spanish.
The languages I speak fluently. I guess this can be blamed on the fact that I live here, in Germany. How I would love to blame this on ( what I lovingly nicknamed to be ) the "European curse". Everything´s so multicultural here that it´s impossible to speak just one language. It´s not the curse, though. I´m a cultural mutt who happens to have a knack for speaking languages.
"You should become a translator!", they said when I first started applying for jobs. Back then, I couldn´t have thought of anything more boring than translating. Now, I kind of regret not having gone that route. To be able to speak four languages does have its perks. It comes in handy when going on vacation, watching TV shows in OT, etc. But with perks also come downfalls: Out of the four languages, I´ve only mastered the art of writing in two. English ( which is my native language ) and Spanish. German and French? Not so much, if at all. So, that´s my personal burden. This explains why I only blog in English – Why I only read English written books.
Just recently, I started to dabble into German romances. Never, not even in my wildest dreams, did I believe I´d pick up a romance written by a German romance author. I mean, why would I? The language is hard enough as it is to speak. Reading a German romance novel would take me months, or so I thought.
Since I´ve been spending lots of time in bookstores lately ( gotta support your local bookstore ) I´ve been noticing lots of new romance releases by German authors squished in between translated novels by American writers. Which is great for German readers. It´s nice to see the niche branching out over here and not just in the U.S and U.K.
German romance writers are stepping up their game.
It was only a matter of time before I´d stop before one of the German romance titles. One thing I´ve noticed was:  German romance novels definitely know how to grab someone´s attention with their covers. Bright colors and great contrasts with fun elements ( glitter, metallics, prints ). Personally, I feel like the Germans have visual book marketing down to a T. You can´t walk past a beautiful book cover (s).
I began to think. What if I started to read a German romance novel? But then a little voice inside my head reminded me that I´d only be reading a German book, not reading & reviewing it. Because I´m a total disaster when it comes to writing anything in German. The book blogger in me wants to review everything I read, though. It´s become a second nature for me to give feedback. How weird would it feel to only read and not review, especially for a new release?
So, I asked my husband. He´s German. He´d be able to help me with my feedback, right? "I think I want to write reviews in German.", I started. The look on his face said more than he did. "Please, don´t.", was his reply. I couldn´t help but laugh at his horrified expression. "I´m serious. I think it wouldn´t hurt to try. Maybe you can spell-check my reviews before I upload them." 
After a short, panicked discussion ( hubby was panicking, not me ) he agreed to help me out. We agreed on one German book review per month. That´s more than acceptable for me. If I´m honest, I don´t think I´d be capable of doing more.
So, that´s it. The start of a new chapter in my book blogging career. A new challenge. I can officially call myself a bilingual book blogger now. Even if the majority of my book reviews will be in English, I´ll have one German review each month to offer.
Do I have any doubts about my new blog feature? Kind of, yes. I´m normally a confident person. I´m nowhere near confident when I even think about writing in a different language, though. Maybe what I´m feeling isn´t self-doubt. Maybe it´s just a weird sense of excitement for the unknown. Something like being nervous in a positive way. Who knows what´ll happen. I might end up filing for a divorce after the first review. Perhaps I´ll slay the German review thing. Whatever will happen, I´ll be prepared.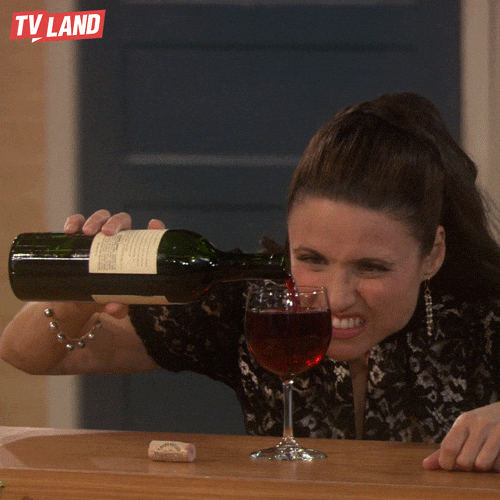 ---
What about you? Do you speak more than one language? If so, which ones do you speak? Do you blog in a different language? Let´s chat. ❤
---
Thank you so much for reading this blog post. I hope you enjoyed.
Share the book love,