Mug Feature:    Beige with mint dots
Book Topic:    Reading Log / Journals
Hello, my dear ( nearly forgotten ) Mug Monday friends. It´s so great to be able to welcome you back to my quirky world of mugs and random book topics.
The problem with being away for so long is- You have to wiggle your way back into the routine you slipped out of. You know, catching up… and shit.
But (!!!) during my time away from my precious Mug Monday I did spend time actually using my mugs. Even used real tea. Yes, tea. Not hot chocolate this time. Shocking- isn´t it?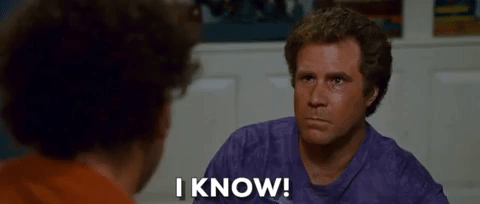 I had to lay low with the milk this time because my body, the stomach bug ( kindly brought home from our local elementary school ) and milk don´t agree with each other.
Don´t worry. I plan to spare you the gory details on what went down ( or out ).
So, yes… Tea. From peppermint tea to ginger tea, I drank so much that I now feel healthy.
This unwelcome and highly annoying body situation provided so much time for me to give my beloved neglected amazon shopping cart some love. I went book shopping. What did I buy? Well, it wasn´t books, I can tell ya that much.
March´s book shopping spree turned into a journal shopping marathon. Because I don´t have enough journals as it is. Of course, I need more. And I feel no shame by admitting it.
So, we have a Mug Monday feature AND 2 little journal moments going on. Behold!
I´m loving this SO MUCH that I´m afraid to touch it. I mean- It´s white and cute and pretty…. * sigh *  I´m obsessed with disliking Mondays and I don´t drink coffee, but that´s not the point. I´ve never had a white journal before!
Then I bought another reading log, or book log… or whatever you like to call it. The thing you use to keep track of the books you´ve read. That thing.
A little before New Years I bought my very first reading log, hoping it would bring some organized system in to my reading. And it worked! Well… sort of. I was on a great path of success until I spilled coke all over it and ruined it. So, I bought another one. the exact same one.
Voila!
Simple in the design and easy to maintain. It has all the bits a reader would need to make notes for possible reviews. All that for little money ( $ 5.50, 4.99 euros )
Page / book count  ( Told you I´ve been slacking )
Title, Author,Publisher, Pub-date, Page count, Book format, review, quotes,
Nice nifty side bar for adding additional info
Has room for 100 books
Perfect for my personal reading notes ( and shopping lists from the looks of book #7 )
Now, do I think reading logs are a must have for readers / book bloggers? No. This is what I like to categorize as bookish "knick- knacks". A reading log is fun to have, great if you need it but not a necessity.
I like it and think I´ll be able to stick with the book protocol.
Do you use a reading log? How you do keep track of your reading? Let me know in the comments below! 
I guess that´s it for today, my dear bookish Padawans. It´s time for me to get back to my new tea drinking habit.
I wish each and every one of you a wonderful Monday.
Feel hugged and loved,