On September 21st, 2019, RARE was able to add another book signing event under their belt. With the location set in London, U.K. and the promise of 150 attending authors from the romance genre ( including fantasy romance writers ) there was no doubt the signing was going to make many literary dreams come true. As a dedicated RARE event hopper, I was ready to have my literary mind blown away.
RARE ´19 London is going to be epic!
That´s what the finger-lick-worthy author line-up promised.
Was the event as special as I hoped it would be?
Weeeell, let´s put it this way: If I were to treat the event ( and everything around it ) the way I review the books I read then I´d definitely give RARE ´19 London a 3 out of 5 rating.
A few weeks have already passed since the event happened and I can´t say if I´m happy or disappointed. It´s a 50/50 sort of thing. I had a great time in London, but I´m not able to give the RARE event much credit for that. My biggest highlight was being able to spend time with my book bestie, the incredibly awesome, Sabrina @Brina and the Books. This was our first time meeting in person and I can, without a doubt, say that she´s one of the loveliest human beings I´ve had the pleasure of hanging out with.
Also, the few authors I met and chatted with at the event were lovely. Kandi Steiner, T. L. Smith, Stylo Fantome, Poppy J. Anderson, Devney Perry, Dylan Allen,  Jeannine Colette and Lesley Jones were all dolls. Each took their time. Each author I spoke to made my day. I guess you can also say my book purchase was a success, as well.
I didn´t go home empty-handed. 12 books in total, including swag. My tiny suitcase was stuffed at the end of the event. I spent a total of 90 GBP.
Some books cost only 5 GBP.
Other books cost me the standard 10 GBP.
I paid the proud amount of 20 GBP for one paperback.
A few books were given to me by very generous authors.
So, those were my positive bam-bam-bookish-glam highlights of the RARE ´19 London event. Not so many, huh? I know. I wish I had more positive things to share about the 4 hours I spent there.
As for the things that disappointed me: I think it´s safe to say that it wasn´t the event alone. My disappointment started right after the tickets went on sale and that feeling lasted throughout the whole year leading up to the event.
Tickets weren´t cheap. At first, I thought the 48.42 GBP per general admission ticket was a lot but then I thought about the author line-up. 150 authors for that price? It´s actually a decent price.
The easiest way to get any info regarding the event was through their Facebook page.  I have a FB account but don´t really have the nerves or energy to spend much time there. Same with Twitter. So, this made it difficult for me to be up-to-date with any news or changes because people were constantly publishing posts… Posts that buried the significant stuff I needed to know. I ended up not knowing much of anything until it was too late. I would´ve loved to have been able to check a website out- if there had been one. There probably is a RARE homepage somewhere on the internet but I wasn´t able to find it. I spent a year looking for a proper homepage that provided regular updates. All links directed me toward the Eventbrite site which looked like a hot mess.
The finger-lick-worthy author line-up? It changed. Not once, not twice… In combination with the buried posts on social media, I found out too late that the authors I wanted to see ( the authors I paid good money to see ) had canceled. I´m the type who´ll visit every author table if possible so I knew I´d be discovering new authors at the event. That wouldn´t have been a problem. The issue I had was: I saw the names of my favorite authors on the attendee list, purchased a not so cheap ticket to see them, then eventually saw that their names had vanished from the attendee list. And this happened after I booked my flight. So, fat chance of ditching the event. This issue has been touched on in the RARE Facebook group and the event organizer kindly provided their apologies along with positive encouragement to give other books by the remaining attending authors a go. The organizer took action appropriately, in my opinion. How else would one handle a bunch of disappointed people? Exactly.Despite the friendly video message from the event organizer, I remained disappointed. And I don´t feel I´m wrong for feeling bothered by this, either. I´m allowed to feel crappy when I specifically want to see authors and find out they canceled. And I´m allowed to bitch about it, too.
Then there were minor issues with a few volunteers who helped out at author tables.
The `Only I take pics` people. Yeah, sweet-cheeks, I heard ya. And I´m not handing over my phone to a stranger. You ain´t touching my phone. If not giving you my phone results in me not getting a pic of the author then so be it.
The table- sitters. Bless them, for they had the exclusive job of fending off people who dared to look at an author´s table while the author was at lunch break. Okay, I get it. Don´t go snooping around an author´s table when they´re not there. Someone could steal the goods. Gottcha. But… the tables had table-sitters. I made the mistake of getting to close to a table and was asked to keep my distance.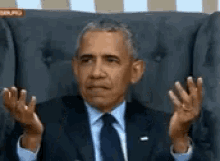 You mean to say you willingly signed up to be a volunteer and accepted whatever role you received ( in this case table-sitter ) and can´t watch over the table?
What´s the job of a table-sitter? To watch over a table, I´d assume.  I´m sure I´m allowed to look. I mean- I´m the one interested in spending money. I would´ve returned after the author's lunch break and would´ve bought a few books if I hadn´t been shooed away.
There were 10 ticketed authors. Not a bad idea if you think about it. To skip waiting in line for hours you can get a number and wait until that´s called out. This would´ve been brilliant if it hadn´t been for the fact that people still had to wait.
So, with that being said… The event was eventful on all levels. I´m hesitant to say this but, RARE ´19 London didn´t feel like it had much structure. As an outsider, it all looked very chaotic. Many volunteers gave the impression that they were overwhelmed ( which they had every right to be ).  The RARE table ( which I assumed was also the info table ) was often not occupied.
146 tables.
2 tables for narrators.
2 tables for Passionflix.
3 tables for the RARE team. 
That leaves a total of 139 authors. 
I paid:
48 smackers for a ticket
131.00 Euros for my flight
90 GBP on books
I don´t believe I´ll be visiting another RARE event. Personally, it´s not worth all the hassle I put myself through. It would´ve been easier if I had stayed at home and used the money to purchase books online. It would´ve been easier to drive down to Sabrina´s place and visit her where she lives.
---
On a kind note: I´m aware of how much work goes into these types of events. I´m not sure how large the RARE team actually is but my guess is that it´s not large enough to handle an event without the help of volunteers. I actually applaud the RARE team for their efforts. Every event ( bookish or not ) has hiccups- Things that can´t be prevented sometimes. Shit happens when you least expect it. I´m not mad at anything or anyone- Just a little disappointed in how things went. The main goal of any event organizer is to have people leave at the end with the best experience ever. My experience was okay, but not okay enough for me to want to attend another event.
---
So, that was RARE ´19 London. I hope everyone else who attended had a fabulous time and got to see their unicorn authors. ❤
---
Thank you for taking the time to read this blog post. I really appreciate it.
Share the book love,