Hot damn! Time seems to fly by quicker than I thought it would. It´s August, my beloved bookish squad.
Instead of doing a book cover post, a monthly recap post or something heavily book related but I decided not to get too bookish this time. No. I want to welcome you all and the beginning of the new month by letting you in on something personal. Something that could possibly cost me a few followers. An insider joke, if you will. Okay, it´s not much of an insider joke when I´m the only one who knows about it ( and also finds it amusing as hell ) but hey… It´ll be fine. Don´t worry, a book is involved so this post won´t be completely bookless. All in the name of books, right?
I want to share what I found on one of my late-night searches for book covers.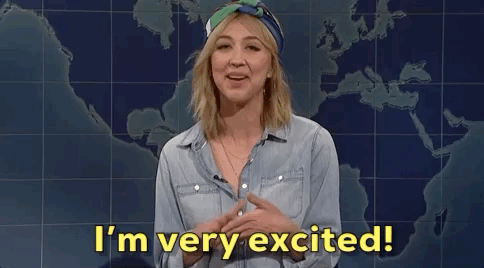 For this to make any sense I think it would be wise to start with a little personal fun fact.
My husband. He´s a wonderful guy. We´ve been together for 19 years ( married 14 years ). What I love most about him are the many quirks he has. You know, the stuff people do that seem odd sometimes. That and his non-existent humor ( bless him for trying, though ).
Well, there´s something I call the "Stefan pose". It´s where he stands like he´s preparing to analyze something. Hands on hips and a serious stare. Much like this:
Don´t waste your time trying to figure out what he´s analyzing. He´s looking at a waterfall. There were no ancient drawings or signs to read. * sigh * I´ve learned it´s best to let him do his thing. Don´t ask questions.
Well, he does this all the time. No matter where we are, who we´re with… He´ll whip out that move unintentionally. I have this type of pic for every vacation we´ve been on.
Okay, so now you know about the `Stefan Pose`. It´s time to get to my private joke.
The other night I was looking for specific book covers for upcoming posts. I stumbled upon a gem that had me laughing all night. I´m talking a hysterical laughing fit with tears and hiccups. I usually laugh this intense when I watch comedies or favorite movies ( Christmas Vacation- The squirrel scene ). When I saw this book cover I just couldn´t.
Do you see it? Do you?!
Ever since I spotted that cover I cannot unsee the bogus image of my husband playing a part in what looks like a romance novel. My husband. Stefan. In a romance novel.
I don´t think I´ll ever get over this.
Yes, I´m fully aware that there´s a huge possibility that you don´t find this funny. I have a very odd sense of humor sometimes. My deepest apologies. I can be weird.
Before things can get any weirder I think it would be best if I logged off for the day.
I hope you enjoyed this little personal tidbit. If not, just leave me a comment below. I´m not sure I´ll be able to justify my humor but I´ll see what I can do to make up for this weird welcoming post for August.
Sending out lots of bookish love.