Greetings, my lovely bookish Padawans. Welcome back to yet another glorious Mug Monday.
As you might have guessed from the title of this post, there won´t be a mug feature today. Why? Because I seriously can´t be bothered.
The reason for this is – The excruciating high temperatures and unwanted sweating.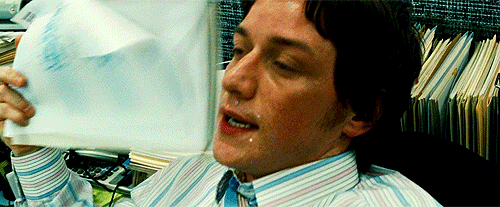 I kid you not- I´ve reduced my movements to a minimum and I still have sweat on my eyelids. Is this normal? For countries without air conditioning – sure. With temps reaching close to 35 degrees I feel like I´m being prepared for my future trip to Hell.
A little useless fun fact about myself: I don´t like to sweat. You´re welcome.
As for bookish news: There aren´t any. No reading updates or anything else I can offer you. Just an update on my current water intake. 3 liters a day, including the occasional glass of ginger ale or coke. I´ll still humor you, though, with a glass I prefer to use when not drinking hot chocolate.
Here´s another fun fact: I´m not only an avid coke drinker I also collect coca – cola drinking glasses. Yup, I´m one of those people. My obsession started when I was a teenager and it has stuck with me ever since. From pink to purple to red and gold… I have ´em all. And today I´m using the turquoise glass.
If you´re curious to know what´s hanging on the wall in the background… I can explain.
It´s a mega-sized post – it / sticky label for my youngest daughter, Lillian. Since she´s having difficulties with maths ( and the teachers can´t seem to find time or energy in their busy schedules to help my kid ) I´ve taken matters in my own hands. What you see is a small portion of what´s actually hanging on almost every wall of my house. From metric units to small multiplication, double-digit addition, and subtraction and estimations- things she has to know at age 8, it´s hanging on my walls. So, what we´re doing at home is, aside from the regular homework ( which she has difficulty understanding without the basic knowledge ) we´re teaching her the basics starting from the very bottom.  She´s the type of person who learns visually best, meaning: She has to see to understand or else she´ll have a hard time. It´s not a disability. It´s just a struggle.
For example: Telling her 1 meter is 100 cm won´t stick. Showing her what 1 meter is and how that can be converted into 100 cm by giving her examples / finding 1-meter objects will give her a sense of the measurement.
A bug can be a cm. A car is measured in meters. Distance in km. The table is likely 1 meter high. The door frame most likely 2 meters tall, etc. If you line up 100 bugs you have a meter. So, yeah… That´s that. Now you´ve got a small take on what life is like for a book blogger offline. Add all the school meetings, school fests ( and the elementary school my kid goes to loves to throw parties for everything ) you can say we´re a busy bunch. Why am I doing this when there are teachers who are capable of teaching my kid? Well, with today´s teaching speed it´s hard for some children to keep up. Mine can´t keep up.
Okay, I´m going to stop right here before I bore you any further.
I guess that´s it for today. It´s time to step away from the heater I call laptop and take another refreshing shower.
Until next week ❤
Enjoy your Monday. Feel hugged. Share the book love!