Can it be? Have my eyes betrayed me? Is the terrible Cocky trademark war coming to an end?
Sure does look like it.
#cockygate… y´all can drop your pitch forks. The show´s over.
The air has been left out of the Cocky trademark balloon. Just when I was wondering what happened to trademark worrior Faleena Hopkins, I spotted this little article from Mail Online.
Romance novelist tries unsuccessfully to trademark the word cocky after 'copycat' authors used it for their own titles on the back of her successful erotic series
That is what the title of the article says and even includes a tagline from author Faleena Hopkins.
'I'm just trying to protect my brand'
Yes, yes. We haven´t forgotten about how Faleena wanted to protect her brand. That´s not what I´m getting at. It´s more the
"… tries unsuccessfully to trademark the work cocky…" 
what got me interested. So, this means she wasn´t successful.  It´s over. What in the world am I going to do with my time now?
Game of Thrones season 8 is taking its precious time and now Faleena Hopkins called it a day? ( I´m kidding. I know what to do with my spare time- Patiently wait for GoT and read other books )
The article says:
"On Friday, the case was settled in a New York court where a judge said she had no right to stop others from using the word in their titles."
Good! Thank all that´s pink and fluffy that someone with a clear mind and a well-functioning brain spoke up. I mean- it´s not like a million others have said the same words before. Why didn´t the author listen to fans / fellow authors / bloggers / readers / sensation hungry folks in the first place? Why drag everything to court if others tell you you´re crossing a line? I´d be humiliated beyond words if I were the author.
If only the author had listened…
If only she would have found a more suitable way to settle her "Cocky" issues…
Oh wait! I have to correct myself. The article also says:
" Hopkins has since decided to give it up and Tara Crescent, one of the authors she was battling with, has agreed to change the cover of her book, Her Cocky Firefighters, to make it look less like her rival's. "
It´s really comical.
The author could have had this settlement from the get – go. Just imagine how peaceful life could have been for the author ( and everyone else involved ) if the two hens would have come to that agreement earlier.
So, for weeks the author has successfully pissed people off. The author has made inappropriate statements. Now, she pulled back. Okay. Fair enough. No wait- I think it´s about damn time the author stepped down.
Now the only thing left is the #cockygate witch hunt committee. Kind of unfair for the people who´ve made it their daily mission to terrorize the author and her unwise life decisions. What is the #cockygate committee going to do now that the author called it quits?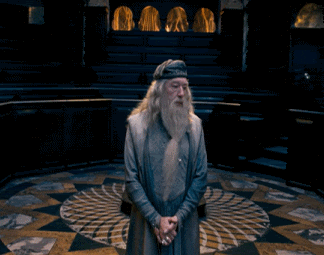 After spending some quality spying time on Twitter, observing the cocky witch hunt from a safe distance, I don´t really think some of those authors / fans ( the brave people who virtually fought against Faleena Hopkins ) are ready to put down their pitch forks. They´ll either keep the hate boat moving or they´ll find themselves a different wrong doer.
Still, the joke is around the corner. It´s time to let the author lick her wounds behind closed curtains.
I couldn´t be more pleased about the whole situation. A decent judge with a good head on his shoulders put the author in her place ( or so it seems. ) Now everyone can go back to more important matters. Faleena Hopkins can continue to write her 100th Cocky book. I can go back to whatever I was doing before. The detectives investigators authors can concentrate on their own projects. #cockygate, including all the other hashtags can be put to rest.
But man, what a show this has been, huh? I´ve seen a lot of shit happen in the literary world but this type of issue takes the cake.
And sadly, it´s only a matter of time before another eccentric author pulls another dubios number on us all.
I guess this is good bye. May Faleena Hopkins never come up with another idiotic idea ever again. May she learn from her mistake and listen to the common foot folk before creating chaos.
Or, wait…. no. What if someone from her devoted fan base was the one who advised her to trademark the word "cocky"? The thought alone is terrifying. Although I read somewhere that a business friend of hers advised her to trademark, so….
Okay. That´s enough. It´s time to let this spectacle go.
Bye, Faleena. It´s been everyone´s horrifying pleasure.
What are your thoughts on Faleena Hopkins settlement?