Is it me, or is the year passing by way too fast? I could have sworn yesterday was still June.
Confusing as Hell when you lose track of time so easily.
Anyway- It´s been a highly uneventful month for me. Besides hiding in a dark house and skillfully avoiding any unnecessary movement, I managed to not sweat while reading. Wanna know my secret? Position 2 fans infront of you ( one for your face and the other for your feet ) and let them run on high speed. You´re welcome.
There´s no guarantee that your hair will ever look the same afterwards, but… We´re here to read without sweating. Not to win any beauty contests.
As for the books I´ve read: Well, I can´t shine with a glorious accomplished reading list.
The Wicked Deep by Shea Ernshaw
All in all- Not a bad read. But also not one of my favorites. I loved certain parts of the story and appreciated the setting but the end didn´t convince me. Review for The Wicked Deep
Belle: A Retelling Of Beauty And The Beast by Cameron Dokey 
Again, not an all too shabby read. The details were fabulous and the writing was right up my alley. If only the pacing and timing were more balanced then I would have found this retelling fairy tale perfect.  Read my review for Belle here
On Dublin Street ( On Dublin Street #1 ) by Samantha Young 
A reread I decided I needed because I wasn´t in the mood to start anything new. This romance is what I like to consider a "golden oldie" because it´s… an older read. `On Dublin Street` was published 2012 and I´ve been rereading this book since 2013. The power of great romances! I´ve been a long time fan of the author and inhale almost everything the author publishes. Click here to read my review! ❤
Running Out Of Air by K. T. Swift
A Netgalley pick. It´s smart, witty, sassy and complex. While I enjoyed this read I did a few issues with the protagonist. But otherwise, an entertaining read. ( To be reviewed )
Eight Goodbyes by Christine Brae
A slightly frustrating read with an even more frustrating Heroine.
My review for `Eight Goodbyes` by Christine Brae can be read here.
The Birthday List by Devney Perry
A touching romance without the tacky romantic clichés! I loved this book and the author´s writing. Will definitely check this author´s other works out. Check out my review for this fab romance here.
Of course, I had a few more books I wanted to read & review but those will have to wait until either the heat disappears or until I find more quality reading time.
So, it´s Buh- bye July! It´s been a lazy treat! Time to welcome August with open arms.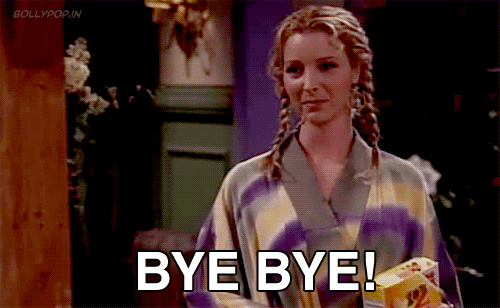 Did you have a good or less exciting reading month? What´s your favorite July read? Let´s chat. xx
Much book love,
Morgana ❤ ❤