Book Review for Cinder & Ella ( book #1 ) by Kelly Oram
It's been almost a year since eighteen-year-old Ella Rodriguez was in a car accident that left her crippled, scarred, and without a mother. After a very difficult recovery, she's been uprooted across the country and forced into the custody of a father that abandoned her when she was a young child. If Ella wants to escape her father's home and her awful new stepfamily, she must convince her doctors that she's capable, both physically and emotionally, of living on her own. The problem is, she's not ready yet. The only way she can think of to start healing is by reconnecting with the one person left in the world who's ever meant anything to her—her anonymous Internet best friend, Cinder. 
… 
Hollywood sensation Brian Oliver has a reputation for being trouble. There's major buzz around his performance in his upcoming film The Druid Prince, but his management team says he won't make the transition from teen heartthrob to serious A-list actor unless he can prove he's left his wild days behind and become a mature adult. In order to douse the flames on Brian's bad-boy reputation, his management stages a fake engagement for him to his co-star Kaylee. Brian isn't thrilled with the arrangement—or his fake fiancée—but decides he'll suffer through it if it means he'll get an Oscar nomination. Then a surprise email from an old Internet friend changes everything.
---
I´m glad I didn´t rush a review for `Cinder & Ella`( Cinder & Ella #1 ) by Kelly Oram because this review would have turned out meaner than the characters portrayed in the book.
Thanks to giving myself time to think about Cinder and Ella´s story I can approach this review with a less vicious mind.
I finished this book weeks ago. And as more time passes the less I can remember the story. Which doesn´t speak for the story, to be honest. If you can´t remember shit then the book hasn´t made much of an impact. The only thing I do remember are the notes I made for the book.
Let´s start off with the book description before explaining the asshole song / rhyme. It´s p.r.e.t.t.y. long for a novel with 250 + pages. And the title is also quite revealing. Cinder and Ella… Cinderella!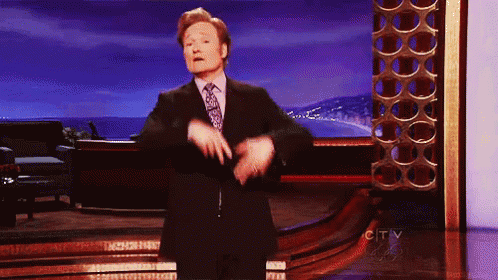 It´s sad that it took me a while to figure that one out * face palm *.
Where was I? Oh, that´s right. The review.
I´m going to say that this book was okay. A YA / Contemp. romantic Cinderella retelling with many shallow asshole characters that were more meeh than ooooh. The teenage drama in a plastic world where people hardly have backbones or gave two shits was interesting to read about but it didn´t flash me.
Judging by my notes, I think it´s safe to say I didn't fancy the characters. From the main characters to the sub figures… all had that special type of quality that wasn´t lovable.
But ( !!! ) here´s the thing- Although I don´t categorize this story as a masterpiece I can still see why so many people are falling in love /  fell in love with the book. It´s not your everyday typical read. It´s different with a healthy dosage of sap and…. other stuff.
Romantic? Definitely. The best thing I´ve read? Most certainly not. I know, I know… this is a work of fiction and not meant to be taken seriously but I can´t help myself thinking that everything that has happened in `Cinder & Ella` was just exaggerated to the point where everything felt unrealistic.
The Heroine has been traumatized through certain events and what happens? The author doesn´t give the girl a break. The Hero is this hotshot heart-throb but… he´s oh so powerless. This calls for lots of frustrating moments, I can tell you that much.
---
Would I recommend this book? Yes, I would. To everyone who doesn´t trust my opinion, actually. `Cinder & Ella is a light and quick read with so much drama to last the romance world a lifetime.
Would I re-read this book? Probably not.
---
The Cover – 5 Stars: I actually like the color theme going on. And the prominent title.
The Story – 4 Stars:  It´s a modern day Cinderella retelling with a twist. Meeh. Could have been better. Could have been worse.
The Characters – 2-3 Stars: Asshole-ville- The place for characters who are assholes.
My emotional state after finishing this read: Not impressed.
---
This book is available on Amazon.com
---
---
Book Review for Happily Ever After ( Cinder & Ella #2 ) by Kelly Oram
The end of one story is often the beginning of another. Hollywood heartthrob Brian Oliver and his Cinderella princess Ellamara Rodriguez have finally found love outside the digital world. But leaving their anonymity behind creates a whole new set of obstacles for the nation's new favorite sweethearts. With the stress of Brian's fame and the pressures of a new relationship weighing down on them, the It Couple quickly begins to wonder if they can hold on to their newfound joy, or if maybe happily ever after is only a fairy tale.
---
Yeah, I wasn´t so sure why I read the second installment from `Cinder & Ella` but I did. And right now I´ve come to the painful conclusion that it wasn´t worth it.
Not worth my time. Not worth the long night I spent reading. Not worth the money I paid.
That´s not to say that this is an awful read, though. `Happily Ever After`, the sequel to `Cinder & Ella` has definitely been published for a reason ( this is me making wild assumptions ). To give fans more insight on Cinder and Ella´s life after the first book.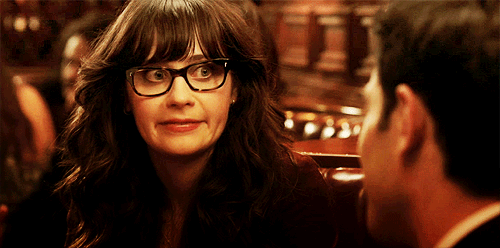 In my opinion, totally unnecessary. Which is disappointing because I expected a little growth from the characters, or the story. I expected the important message that was in this book to come across and not drown in the sea of unnecessary info. Instead, I got some details I didn´t think were relevant. Do I really want to know if the Heroine wants to save her virginity until she´s married? No. This stuff doesn´t interest me at my age. I definitely feel utterly frustrated when authors include the " I´m saving myself" theme in their books. Many might find this wonderful- I don´t. I have nothing against clean romances but this romance was sqeaky clean. Kind of like
"If you ever so much as think of my beaver then you´re out!".
I don´t want characters who constantly complain. Bah. You know what I want? A drink right now. Reliving this story is giving me a dry mouth.
I mean, this is just one of quite a few things that rubbed me the wrong way so I´m just going to stop here and say this book wasn´t worth my time. With no character improvement or story development I can´t say I was moved or touched.
---
Would I recommend this book? To fans of the first book, yes. And since this is book #2 it would be wise to read book #1 just to understand what´s going on.
Would I re-read this book? Nope.
---
The Cover – 4 Stars:    Not bad. It matches the cover of book #1, which is a total win for me.
The Story – 2 stars:    * shaking head *
The Characters – 2 stars:    *insert loudest sigh ever *
My emotional state after finishing this read:   Bummed.
---
This book can be purchased on Amazon.com