Just recently I had a brief Twitter exchange regarding blurb information.
The question went something along the lines of: Is it okay for an author to withhold possible important plot elements from a blurb? A simple question. Simple, but not easy to answer.
And in that short moment, I thought to myself "Book blurbs- What a great topic to dive deeper into." And what a great topic to have an opinion on.
This question isn´t anything new. Blurb discussions have been combed through before, but thankfully, not as often as any other book topic has. So let´s get to it!


I think it´s safe to say we all know what a blurb is. Or do we? Do we all know what a blurb is for? Are blurbs important? Is there a word limit for blurbs? How much story information is too much information? Are spoilers allowed? And most important: Is it okay for an author to withhold plot elements from a blurb? These questions deserve answers.
Any reader who´s looked up a book has been confronted with a blurb. But unfortunately, not many know the difference between a blurb and a synopsis. It´s not a crime to not know one from the other as an everyday reader. An average reader will simply think of a blurb as a story description or, as my friend always says, "That bit on the back.". It´s not even a sin if book bloggers and authors confuse one for the other. But it would be helpful if people in the book world knew the difference between a blurb and a synopsis.
Let´s Introduce The Blurbnopsis
An easily made mistake in the self-publishing niché is when authors write blurbs for their books and end up creating something in between a blurb and a synopsis without realizing it. This isn´t, by any means, career-ending, but it happens. It may be because an author doesn´t know how to write a blurb or has difficulty writing one. Maybe they asked for advice and were misinformed. Also, some writers don´t know the difference between a blurb and a synopsis. A blurb is supposed to sum up the main aspects of the story without giving too much away. It´s a sales pitch because an author is trying to get a reader interested in their story. A synopsis is a whole story ( including spoilers ) in a nutshell. A story crammed into anything between 500 words to max. 2 pages. A synopsis is written to send to publishers, agents, or ( if self-publishing ) to book cover designers and marketing gurus. Pretty easy, right? It´s pretty easy to unintentionally mash the two together if you don´t know the difference or if an author isn´t sure about what to include in a blurb or not. But not every author who writes their own blurbs are clueless.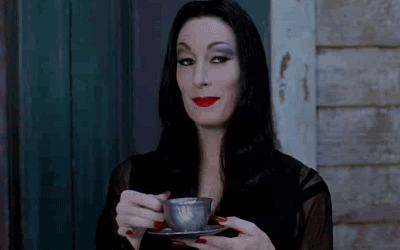 To include or not to include…
A blurb can come in many different lengths. I´ve seen mysterious ( and often cryptic ) one-liners. I´ve seen blurbs that come pretty close to short stories ( with a story beginning and end ). Then there are the blurbs that give just enough info to tease a reader without spoiling the whole story. Which one is considered to be the perfect blurb?
Well, a blurb is generally 150 – 200 words short. So, technically, something in between the one-liner and the short story would be great.
A writer has the chance to give a 200-word sales pitch- Words that will lure a reader in to buy their book. But does this really work for every author/ for every book? In some cases, authors feel that 150 – 200 words aren´t enough to make a story sound appealing.
This is a tricky aspect of a blurb: How much of a story to include or not. Because a blurb can make or break book sales. When writing blurbs– What should be included or not? What parts of a story should be mentioned?
Well, from what I know, the information in a blurb should consist of these points:
The stage setting
Character introduction
Situation reveal
Problem/Threat reveal
Adding what´s at stake
The idea of a blurb is to reveal enough to catch a reader's attention without revealing any essential plot points. There has to be a hook.  Without a hook, a reader can´t get hooked. (I´m feeling my poetic side tonight ) It´s hard to believe that many authors think that readers need more information in order to grab a reader´s interest. Yet, it happens. Quite a few authors and readers feel that 200 words aren´t enough. 
Additional plot elements in a blurb can be considered spoilers…
And this is the point where the blurb trickery continues- A spoiler is when essential plot elements are revealed in a blurb. But since it´s 2020 and most people have created their own definitions of many words it´s hard to determine what a true spoiler is and not. Hell, it´s hard to know what people understand when they hear/read the word essential. We shouldn´t be asking questions like " What is a spoiler?" anymore. Instead, we should start asking this version: "What do you think is a spoiler?" 
If we step back and look at this whole blurb issue from a distance then we´ll see that a blurb is, in fact, sort of a spoiler. It´s a spoiler that teases. A sort of bullet point guide to inform a reader. Without the blurb, none of us would know jack aside from the little information a title and cover image gives.
So, are additional plot elements in a blurb spoilers? I´d say yes. If it´s not necessary then it shouldn´t be included. Yet, for some reason, many readers aren´t satisfied with many book blurbs because there´s a lack of what some readers deem `crucial` information. This so-called crucial information could be anything from up or down the scale. Thanks to our ability to misinterpret words and our wonderful ability to give feedback ( which is often based on our emotions ) we´ve made it hard for some authors to know where to draw the line between spoilers and adding essential plot elements. An author may know the difference but since many cater to their readers' needs they tend to give in to not disappoint. Authors don´t want to make mistakes. 
Fit For A Blurb Or The Content Warning Box?
Another issue would be- To know what crucial information is vital for a book blurb and what can be shoved in the content warning section. There´s a high demand for content warnings in the fiction world. Withholding any type of `significant` information of a story could possibly aggravate an existing fan base and/or new readers. Many readers think certain blurb information is more suitable for the content warning box.  It´s for an author to know and decide which goes where. But then again… This is a war that can´t be won, so the point is rather arguable. 
So, how do authors solve this blurb problem? After having done so much homework on the topic I´d say authors have two choices:
Write a blurbnopsis ( blurb + synopsis ) in order to please the existing fan base and potential new readers
Write a blurb and move on
Because a blurb is what grabs a reader's attention in the first place. It´s as simple as that. There is no recipe to follow. There are only guidelines that can be followed or ignored. 
---
I can´t say for sure if the blurbnopsis or blurb approach is the best because I´m not trying to sell a book. I can only share with you what I prefer when checking books out. I´m more of a less blurb is more type of person. I prefer the element of surprise, even if the story ends up being a total miss for me. I´ll take that chance over the "safer option" any day. Because, at the end of the day, there´s no guarantee for anything.
When I´m hunting for books and I happen to stumble upon a blurb that includes way too much information then I feel my curiosity level sink and I will move on to a different book. But that´s just me and my weird self.
How about we find some real answers to all the questions I presented above?
I can easily answer with: A book blurb is necessary. But the size and length depend on the story and the author ( or publisher ). It also depends on the genre and readers. Yes, I included readers because it´s 2020. One might not think readers are capable of shifting an author but.. they do have that power over some authors. Feedback, for as lovely and necessary as it is, is a double-edged sword ( more about that in my Should Authors Be Crowd Pleasers? )
Are book blurbs with spoilers okay? In my book, yes and no. If the word count in a blurb is around what´s considered to be normal then I have nothing against a spoiler. If the blurb turns out to be a synopsis then I´ll be like "Thanks for saving me time, money, and effort to buy your book."
Do I think it´s okay for an author to withhold plot elements from a blurb? Yes. If I were an author I´d strive to want to surprise my readers. I´d like for my readers to be excited instead of dreading the unknown. Thankfully, I´m not an author, so…  I don´t have to make decisions on whether or not to adjust the book blurb guidelines for whatever reason.
As for including too much information– I think many authors are far too generous when it comes to their blurbs. By offering more information they´re basically shooting themselves in the foot.
But as I said above- This is just me and my weird views. There are plenty of readers who prefer a blurbnopsis. There are countless fiction readers who´d rather know exactly what a book is about than experience a story with having a rough outline of the story. 
---
What do you think? Have you noticed a difference when it comes to blurbs? Which type of blurb do you enjoy seeing- A short one or a blurbnopsis? I´d love to know your thoughts on the subject. ❤ 
If you enjoyed this blog post then I highly encourage you to leave a like and a comment. 
Hope you have a wonderful book-loaded day.
Much love,