Hello and welcome back 
to
Thank The Books It´s Friday!
Boy, what a week it´s been, huh? Makes me really want to sit back and drink a whole bottle of wine alone and just think about how peaceful life is… offline. Let´s bring out the Friday squirrel to celebrate the weekend, shall we?
And while we´re at it, let´s hope no author on Twitter decides to make ungrateful statements for the next… I don´t know… 5 – 20 years? Possibly never again?
I´m sure you´ve seen the recent book Twitter shit-show created by the ( to me very unknown ) author Elizabeth Bear.
A kind reminder to people who tag authors in book reviews. How thoughtful. How ballsy. How generally rude.
Of course, I disagree on so many levels with this statement. The whole tweet is just a load of bullshit. It´s generalized and targets everyone in the book community. It´s also not specific enough. Are we talking all review posts or just the negative ones? I haven´t learned the art of sniffing out the specifics yet so it would´ve been slightly helpful if the author had been more clear instead of presenting a limited and highly unprofessional tweet.
This tweet caused quite a bit of a stir in the book-Twitter community. Book bloggers, authors, and even readers stepped forward to voice their disapproval. I can´t blame them. The tweet was a virtual slap in the face. Oh, speaking of face slaps… After having followed the thread for some time I spotted something even more disappointing.
Neil Gaiman, too?! Bitch, that burned.
This is, without a doubt, a touchy subject. It shouldn´t be, though. For all I know, the majority of the book blog community isn´t fishing for praises, compliments or even acknowledgment when tagging authors in positive review posts. Tags aren´t meant to cripple authors emotionally or piss them off.
I mean- sure. Authors have the right to voice their opinions. Go ahead and do your worst. But if that means pissing off a huge chunk of the book community then I´d say that´s not the way to win new readers or keep the ones that´ve been loyal ( indirectly waving at you, Neil Gaiman ).
A piece of advice for Elizabeth Bear: Try not to speak for all authors next time. Also-socializing is wonderful but not mandatory. A simple mention in your bio would´ve prevented a whole lot of backlash.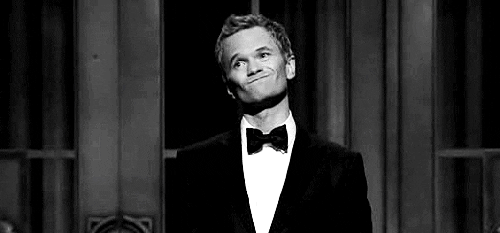 Uugh. See? A royal shit-show. People, we´re not even halfway through February and there´s already drama. I recently made a bet with a fellow book blogger on when the next literary shit will hit the fan… My bets were on late Spring, early Summer. * sigh *
So what else is new?
Oh! I´d like to give a loud Fuck you, very much to my daughter´s friend and their mom for giving me and the kids Scarlet fever. I´m on day 4 with a temp of 39°. I feel like I can fry eggs on my skin at this point. To be honest- I never thought adults could catch the Scarlet fever. I was wrong. I was also wrong to think this would pass quickly. As of now, I´m sofa bound with nothing to do but snooze off a few times during the day from being so exhausted and suffering during the night. Yes, dear friend´s mom… I hate you with a passion.
I decided to go online book shopping tomorrow. Deep down I know it´s just frustration shopping but at this point- I don´t give a rats ass.  * purposefully ignoring the stack of unread books next to me *
That´s about it for this week, my dear bookish Padawans. I hope you didn´t suffer too much through this minor aggressive post. My apologies. I´m not feeling so hot. I´m actually burning!
Before I go: Did you watch the Twitter show? What are your thoughts on the author´s tweet? Should authors make such demands? Let me know in the comments below. I´d love to chat ❤
Sending out lots of health and great positive vibes!
Enjoy your weekend.
Much bookish love,