I thought I´d never see the day come when I´d willingly go to a book blogger meet-up. Yet, here I am- having survived what I´d call `Therapy For Book Bloggers`. Ha, just kidding.
So, yeah, I went to one of those meet-ups. As in- I actually squeezed my derriére in a pair of long-forgotten & unloved jeans and left the comfort of my four walls. Because I was invited. And what do you do when someone asks you to grace their party with your presence? You go.
Usually, when people talk about book blogger get-togethers, all I hear about is how nice they were.
"I had a really nice time." Is what I get to hear. Now, for me, that statement can mean a lot of things. `Nice` could be the little sister of shit, for all I know.  It could be a genuine response though, as well. Who knows. I was never apart of any book blogger meet-up before.
There´s one reason why I never joined any book blogger evenings. I live in Germany. This country isn´t exactly known for being a book blogger hotspot. I´m sure there are tons of book bloggers here but they´re not as widely spread or make themselves known.
Besides- Me, an older American speaking book blogger fossil who blogs in English about romance novels? Most book bloggers I know are 20-something innovative spring chickens who aren´t dying to spend time with a 37-year-old. Mainly because I´m… old.
Well, someone I know thought it was a good idea to have me at a book blogger get-together. So, I went. And what happened was far more awesome than I could´ve ever imagined.
Eight book bloggers, myself included. I only knew one person and she was the one who dragged me to the party. All 7 book bloggers blogged about different genres, which was such a relief to know. As I later found out, the others were just as relieved. I was the only romance book blogger.
Book bloggers usually have the reputation of being introverts. Shy, quiet, always reading. The bunch I met with were far from introverted. Jesus Christ and his twelve buddies… I was surrounded by a group of bookish extroverts and I loved every minute of it.
I wasn´t the oldest or the youngest of the bunch. Normally, large age differences don´t bother me. You can always find some common ground with a person. There´s only a problem when a large age gap shows. And this time I was terrified. I mean- I´ll meet with younger book bloggers but 7 of them? What if they´re all still in school? Conversation material will most likely run out quickly since there´s only so much you can talk about ( unless someone is willing to hear about the horrors of adulthood/parenthood and gardening ). This doesn´t mean I think less of younger people. I´m just saying that at some point, an age difference can´t be ignored.  Thankfully, the group I met with was between 29-42 years old. I felt comfortable instead of feeling like a group mother.
 Book talk. We spent quite a lot of time talking about genres and our favorite books. We discussed reviews and discussion posts, stats and followers. The things that mean something to book bloggers. We talked about how we could improve ourselves, our blogs and the community. This happened during dinner.
Well, guess what? The minute dinner was over I thought our meet-up was done. It wasn´t. I quickly found out that dinner was only preparation for what was to come- Bar hopping. I had to call the husbutt and tell him there was a good chance the night would have an open end.
To make a long story short: It was 5 a.m when I called my brother to pick me up. He wasn´t happy. But I was ( since he was the only one who picked up his phone at stupid o´clock).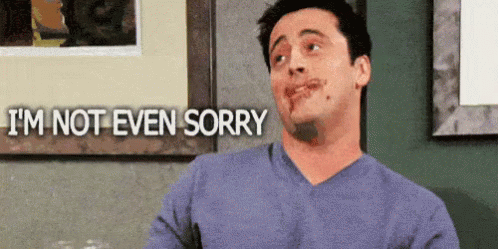 Where does the book blogger therapy fit into all this? Well, as the drinks kept flowing, the mouths became looser than they already were. The 7 became chattier, myself included. All of a sudden we all complained about nasty comments and crappy books. We developed strategies during cocktail hour on how to eliminate self-proclaimed book editors who cause more damage to self-published authors than not.
Through all the hours spent partying with the book blogger gang I realized a few things:
German book bloggers are full of surprises ( bookish and non-bookish)
Book blogger problems seem to be universal
Book bloggers need to meet more often
Replacing cocktail names with book titles is GENIUS
It´s one thing to vent to your significant other/your parents/your pet. I mean, that works too if no one else is around. Venting online is also good. But to have someone in front of you who actually knows what you´re talking about is something else. I highly recommend book blogger get-togethers because they´re not only fun and informative, they´re also great for your mind´s peace.
One book blogger mentioned a wonderful idea for a blog post and I immediately asked if I could use her idea. I vowed to give credit ( since credit needs to be given ). Her answer:
"Who hurt you?! Girl, you don´t need my permission nor do you need to give credit. We´re only brainstorming. Take the idea. Tweak it, mold it, throw it in the washer and see what happens. Just text me when you upload the blog post."
That was just one tiny tidbit from the conversations we had. I was also able to take some great advice home to use for my blog.
Your blog is a reflection of yourself. 
If you have an idea get it out there. Don´t waste time overthinking it.
You´ll only make others happy if you change your content to avoid hate.
Book blog like there´s no tomorrow. 
So, yes. I had an awesome time. And yes, I´d gladly participate in another book blogger meet-up, especially with the group I met up with.
---
What about you? Have you been to a book blogger meet-up before? Do you prefer smaller or larger groups to meet? Or would you rather skip the whole thing and stay at home? Let me know in the comments below. Would love to chat. ❤ 
As always- Thank you for taking the time to read. I hope you enjoyed.
Share the book love, y´all.
Many hugs,