Hello and welcome to another Mug Monday.
For this week´s feature, I thought I´d share my newest Mug addition: Cat mug.
Also known as my recent favorite piece of ceramic. It´s also the most wanted mug in the house at the moment. Why? It´s pink and a cat´s head is on it. I have two girls. You may do the math and imagine the mug war that´s been going on in my house.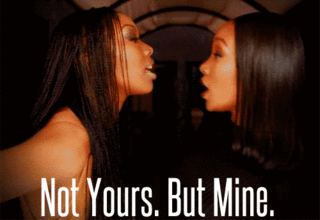 Over a single mug. MY mug. * sigh *
Anyway- Let´s talk about books.
I´m not sure what´s been put in the water lately because romance authors have been releasing books left and right. Everywhere I look I see an author announcing their new releases or throwing publication dates out into the world. Tons of cover reveals are happening as well. Right now, all I´m feeling is a sense of hopelessness because I certainly don´t have the money to buy all the books that are coming out… at the same time. How cruel is that?! For almost a year I´ve been complaining about how quiet it´s become in the romance world and NOW everyone decides to release together.
In this case, I have no other choice than to read all the unread books I already have on my shelves ( I swear, book bloggers have such a hard life. lol ). In the mug feature you can see ( well no. You probably can´t since my camera refused to cooperate ) a few paperbacks that are just waiting for my attention. Actually- the whole shelf above my mug is filled with unread treasures from my TBR pile. I should be occupied for a while.
With all the bookish goodness happening lately, I can probably get to these and ignore every other new release. I just have to stay strong for a hot minute and keep away from the internet.
Fingers crossed I´ll be able to read half of what I aimed for. 11 romances and 1 fantasy novel.
That´s it for this week. I hope this Mug Monday wasn´t too snooze-worthy.
---
Tell me: What are your November reads? Have you read any of the books in my November batch? Let me know in the comments below. I´d love to chat. ❤
---
Wishing each and every one of you a wonderful start of the week.
Feel hugged,