Hey, everyone! Welcome back to Friday´s unbeloved sister, Monday.
It´s been a minute since I sat down and did a Mug Monday feature. But I have a good reason for having neglected my favorite blog feature.
I´ve been mingling with the book crowd. 
As in- actually ditching my laptop and leaving the house to meet up with some bookish people.
I know. I know. Unthinkable, considering how much I love to stay in my PJs all day and do nothing but read. Oh, by the way- Mug feature ahead!
Granted, not the most original mug to feature, but it´s still one, even if you can hardly see it.
So, yes. I´ve been busy with book socializing.
Somewhere around the end of September, I teamed up with my book bestie Brina@Brina and the Books to visit the RARE ´19 London book event. Then had the pleasure of being spontaneously invited to a book blogger meet up in Frankfurt shortly after the London event. And last but not least ( as I´m hoping this socializing train will continue to roll ) I went to an author reading.
I´ve noticed my need to nap has been greater than ever before. Damn, I forgot how much fun, yet exhausting socializing is.
With that being said- I´ve collected enough info on all accounts and am now able to present my observations and the things I´ve learned, plus to share the experience I had from the author reading. Let´s just say I have many many things to share with y´all.
As for being a tad blog absent: Thanks to the pre-scheduled posts I´ve worked on weeks ago I don´t feel the least bit guilty about having been offline for a few days/weeks. So, YAY for that.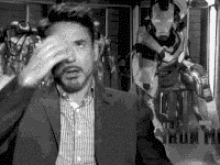 I guess that´s it for this week´s Mug Monday. Be sure to stick around to find out how my bookish socializing went. All I´m going to say is: Be prepared. It´s been an enlightening ride.
As always, Don´t forget to share the book love because Lord knows there´s too little of that making its rounds. ❤
Enjoy your Monday, dear bookish Padawans.
Take care,
Feel hugged,