My mom used to tell me that having an organized system in my day to day life is half the rent. Now, what she meant by this was: If I kept my shit in the right places instead of leaving everything all over the house I would 1) find my crap again  2) I wouldn´t call her and complain about how I´ve looked "aaaaall day" for a can opener or a pen.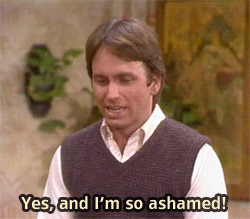 Fast forward 16 years-  Mom was right all along. Being organized and having some sort of organized system in life truly is half the rent. I find shit again. Took me a while but hey- wise quotes don´t have time limits.
Right now, I´m working on an organizing system for book blogging. Sounds terrifying, doesn´t it? I´m that person who has no idea what books I want to review next, what book to read next, what mug to feature for an upcoming Monday post, etc. * Am I alone with this problem? ( I probably am * sniffle * ) My brain is constantly book blog – fried ( pfft, who am I kidding? My brain burnt to a crisp already ).
At first, I thought this would be an impossible task to accomplish but then I started and couldn´t be more satisfied with the results.
A genius attempt to live a more book blogger friendly existence. Just use a few IKEA storage boxes. Okay, that´s not so genius and I´m probably not the first person to come up with this idea but like I said- things don´t have time limits.
What you´re seeing is not an ad for IKEA ( boxes and that square shelf´s name I forgot ) but my book blog content corner. The left box is for books ready to review / ready to feature and in the right box are book-related items. Mugs, bookmarks, etc- Stuff I picked up during the week that I believe is worthy of sharing on my blog.
And guess what? This system works. It not only organizes my workspace but also keeps me focused on what to do next for my blog.
Since this picture was taken I´ve added two more boxes: 1 for DNF´d books and another for book cover discussions.
Voila! I´m a happy organized book blogger.
It´s the little things in life that bring us joy. ❤ It´s a few IKEA containers that can give things a new meaning. Hail IKEA  ( note: this is still not an IKEA ad )
---
Are you an organized book blogger? If so, what´s your secret? If not, why not? Do you think I´m going overboard? Let me know in the comments below so we can have a chat. ❤ 
---
Thank you for taking the time to read this post. It´s much appreciated.
Until next time, my dear bookish Padawans.
XO´s