Reading slumps- You can´t avoid them no matter how hard you try. And trust me- I´ve tried.
But you can prevent them from happening too often. I´ve gone through all the household tricks to overcome a reading funk but none have helped me as much as a genre swap.
The good old mixing genres trick.
I don´t know about you but I´m that person who will get annoyed really quick when reading too much of the same. Thoughts like  "Uugh, not this again."  or the occasional  "For fuck's sake" will slip out of my mouth, along with loud groans and even louder sighs when I get to the stage of having read too many romances.
It gets a little one-sided when I stick to one genre.
As much as I love my romances I do tend to find them boring as hell sometimes. Yes. I said it. You read that correctly. I get bored with romance. I can´t, for all that´s pink and fluffy, stand to read 10 from-friends-to-lovers / from-enemies-to-lovers romances back to back. The same would be impossible with thrillers or historical fiction.
I bet you´re thinking  "Why doesn´t she just read a different romance?". Good question. Not easy to answer, though.
You see, as it is with any other genre, there are sub-genres. Romance is just an umbrella term that covers all bases. I don´t consider sub-genre changes to be helpful because no matter the sub-genre- A romance basically stays a romance.
YA college romances carry more or less the same theme as a second chance romance do. Erotica novels are literary pornographies but at the end of the day, they´re still romances. It´s all about the drama and fluff. There´s a common goal. The only drastic difference ( for me ) is the writing.
(
NOTE:

This is just my take on the subject. These are by no means facts.)

So, in order for me to keep myself from slipping into a reading slump and to maintain a healthy level of appreciation for books, I swap book genres.

.

I like to compare reading with having meals. If you constantly eat the same dish night after night you´re bound to develop a certain reluctance towards the dish. As much as I love lasagne I couldn´t eat it every day. As with everything else in life: overindulgence can have a negative effect. I guess you could spice up your lasagne nights by changing ingredients but that won´t change the dish. A lasagne is still a lasagne. There´s no difference for me when it comes to reading.  A romance is still a romance no matter the sub-genre.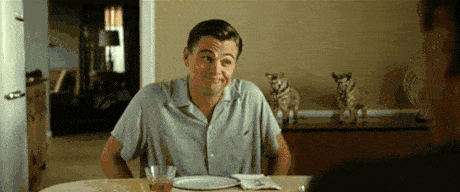 For me, it´s all about keeping a healthy balance when it comes to reading. Switch things up a bit by jumping from romance to fantasy or horror then back to romance. This not only prevents reading slumps from happening but also gives a reader the opportunity to get back to their favored genre with a clear head.
" I´ll have a roomie romance today and fairies dancing in a meadow next week." 
This "technique" has helped me loads.
I know book bloggers who don´t have problems with sticking to what they prefer and what they love. They read and review for a specific genre that works for them without giving other genres another thought. These bloggers claim they love one genre and one genre only. I admire that. I think it´s great when readers stick to their guns.
Of course, I could just put a book down and call it a day when I´m in a mood. But where´s the fun in doing that? I figured out that it´s not always a matter of needing a break. A simple genre swap can be just as effective.
---
What do you do when you´re in a reading slump? How do you get back to reading when you´re in a funk? Tell me your secrets. I´d love to chat. ❤
---
Thank you so much for taking the time to read this post. I hope this was somewhat helpful and if not, at least enjoyable.
Sending out many bookish hugs,
Have a wonderful day.