HAPPY MUG MONDAY!
It´s the start of a new week, people!
The other day, as I was going through my kitchen cabinets to find a new mug to feature, it suddenly dawned on me that I had run out of ideas. Not mugs. I can´t complain about the number of mugs I have. I´m talking about ideas for a mug feature.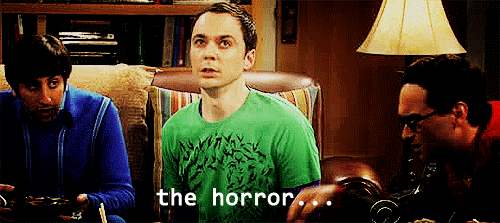 What a gruesome few minutes I lived through. Never again, I tell you. Luckily, there´s no right or wrong way to do a mug feature. Just because I don´t have an idea doesn´t mean I can´t come up with a new one.  A feature is a feature. And along with this feature, I thought of including a little snippet of my book blogging reality.
I like to be transparent about book blogging. Every once in a while I´ll spill some book blogger Tea and have some fun but… As much as I like to reveal things for the greater good I do believe it would be better to step aside from discussion posts and reviews to share my book blogging reality with you.
There, in the picture above, is me. Me, a mug and my laptop.  Not so fancy, huh? I bet some of you thought a book blogger would look different or be in a more inviting setting. I heard a hundred pillows and a string of twinkling lights shining dimly in broad daylight helps to round up the image of a typical book blogger. I hate to disappoint you but… my book blogging reality looks a lot different and… pretty sober.
I blog at my dining room table and sit on a wooden IKEA chair. I´m 2 meters away from the comfortable pillow fort and 6 meters away from my bookshelves. My glasses are covered with fingerprints and my t-shirt… That belongs to the husbutt and it has one humongous hole under the arm. There´s not an ounce of glamour when it comes to my book blogging reality. 
My laptop- I know many book bloggers blog on their tablets and/or phones. That doesn´t work for me. 1) I don´t own a tablet  2) I blog at night and use a Sony Vaio. Honestly- It does what it has to do.
This might sound weird but I try to keep myself from hanging onto any electronic devices during the day ( the keyword is: try ). I don´t want to divide my attention between reality and my virtual existence so I reduce my blog time by only blogging at night.
As to how I blog- Weeell, let´s say I like to blog nice and slow. Listen, I´m not in a hurry. Despite popular belief, we all have all the time in the world. It all depends on one's mindset and priorities.
So, that´s about it. My blogging reality. Not so special or spiffy but it suits my purpose. Ratty clothes at the dining room table and books. Go me.
Did we learn anything today? Of course! That´s it´s okay to be a lazy slob and book blog. * hides face *
I´ve also just discovered that husbutt´s shirt has a large hole under each arm. I guess lifting both arms is out of the question now. * sigh *
What is your book blogging reality? 
Thank you for reading this week´s Mug Monday post. I hope you enjoyed.
Lots of love,