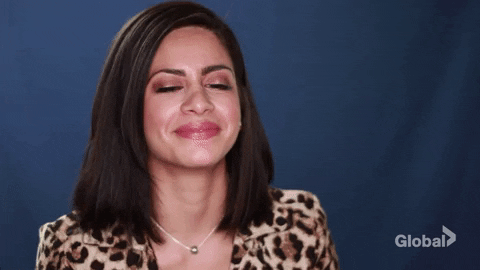 In an ideal world, we´d be able to talk about books and our conversation partners would respond exactly the way we´d want them to respond.
Curious. focused. Interested. And above all – willing to engage in a pleasant exchange. Much as the way we behave when someone mentions books.
We don´t live in an ideal world, though. And we don´t always have the opportunity to have great book chats at parties, coffee meet-ups, dates, etc. Which is sad. What´s there not to love about book talk? There are so many book-related topics one can discuss. Cover art/design, story, editing, Kindle Unlimited, Kindles, genres… You can chat about what book topic you like. There are no limits.
I´ve had my fair share of book conversations over the years. Some were great. Some were questionable. But all in all, I´ve had a decent amount of memorable bookish téte-á-tétes. And as it is with everything else in life – The negative often stands out best.
I´m an extroverted book person. I love to hang out with the people who curse themselves my family and closest friends. I love people and I enjoy meeting new people.
What I don´t love is to have conversations about blogging or reading. Why? Because more often than not I have bookish discussions with non-readers, with self-proclaimed intellects, worldly people and… with my mother. I'm a very patient and open-minded person. But certain discussions can literally drive me bonkers.
Alas, here are a few much-hated book/blog conversations I´ve had in the past years.
---
#1 `You… blog?` – with an emphasis on `you`
You´d laugh at this if you knew how many times people have said that too me. Usually, people say this with a confused and/or amused look on their faces. As if the concept of me blogging is totally bogus. At first, I thought it was because I don´t necessarily look like a blogger. But then again – What does a book blogger look like? I have the proper attire ( comfortable clothes and a mug permanently attached to my hand ) and I certainly have the unrequired qualifications. Is it because of my wrinkles? It´s true that the years haven´t been too kind to me but still… Is it an age thing? Or is it just me in general?
I feel a little bummed when people approach me with this because it kind of makes me feel out of place.
" Yes, I´ve been blogging for years.", is what I usually reply with and quickly switch the topic. It´s not that I´m ashamed of blogging and don´t want to talk about it. I most certainly am not ashamed of what I do in my spare time. I just don´t want to make the situation more awkward than it already is.
#2 `Romance novels?!` – spoken in a high pitched tone
Yes, I read romance novels. I blog about romance novels. The shame. THE SHAME. * insert dramatic voice *
Look, I´m fully aware that the romance genre isn´t that popular. Not everyone can stomach so much fluff. I don´t blame anyone who doesn´t like romances because I truly know how difficult they can be. Love is complicated sometimes and people would rather like to lose themselves in something with a little more excitement. I get it. But that doesn´t mean others can´t enjoy romances. The most popular ( and most hated for me ) things people say to me during discussions are:
" You don´t strike me as the type who reads romances." Your people reading skills have failed you this time, huh?
" I never knew you were the romantic type." Oh, just shut up already. I don´t need to be romantic if I want to read a romance novel.
"Are romance novels still a thing?" Who invited you to this party?!
Then there´s the audible reaction- Laughter. As if the genre´s a joke. Weeeell, it´s just as much of a joke as any other genre, I can assure you. Ask me how amusing I find the battleship that was in your last book.
This is something I don´t like.
#3 `I thought you only read romance novels`
No. I never said I only read romance novels. I may blog about romances and read lots of romance novels but my tastes go in all directions, honey. You just made your own assumptions. You may get over the shock now because this isn´t a shocking moment. It shouldn´t be.
I understand that small talk often doesn´t give opportunities to get to know someone better. If those people had listened carefully, though, they´d have known I read anything that sounds remotely interesting. Fantasy, horror, thrillers, YA, contemporary romances, biographies… My bookshelves aren´t decorated with one genre only.
This is a clear case of I-was-only-half-listening-and-picked-up-one-word-to-hang-onto. Which is fine. But it´s annoying when people lock you in a lane and call it a day. Romance reader = reads romances 24/7. This might fit someone else´s bill but not mine.
#4 The `Why` Questions
Why do you blog for free?
Why do you read so much?
Why not blog full time?
Why put up with everything?
Sometimes a book/blog conversation makes it to the next step. This means that your conversation partner was interested and wants to know more. They start throwing more questions your way. This is a tricky step because in most cases the conversations change from light to melancholic. Because the answers you give don´t make any sense to them.
I´m blogging for free because I just don´t make any money. This concept is alien for someone when they find out your hobby can be compared to a full-time job. If I´d give my hobby enough attention then yes… I would feel the need to want to get paid, too. But I don´t so…
I read so much because I love to read. Again, this is something someone who doesn´t blog or doesn´t like to inhale books won´t always understand. "I like to read, too, and you don´t see me reading 2 books a week." I know, buddy. I know. Let´s meet for coffee so I can give you a complete rundown on why I read so much.
As to why I don´t blog full time: I love blogging but I don´t love it enough to make it my daytime job. Truth be told- I´d be a miserable schmuck if I had to do this during the day. Besides, I love my part-time day job. I also need something where I´m able to distance myself from the virtual world. As much as I love to sit here and chat with you all I do need human contact once in a while.
Why do I put up with everything? By this they mean going online, writing reviews, hanging out on social media, chatting with authors, bloggers and friends, dealing with positive and negative feedback, etc. I do this because- Why the hell not? Why do people do what they do? Beats me. But if it brings them any type of happiness then that shouldn´t be questioned.
I can tell by the looks on people's faces when they think I'm wasting my time with my hobby.
I don´t mind the `Why` questions. It´s just that, for me, it feels like I´m justifying book blogging and reading, and that´s what I don´t like. No matter what I say they´ll never understand so I avoid the next step questionnaire at all costs.
#5 `That´s not a proper book.` – My mother said.
I love my mother to bits. We´re nothing alike but we get along wonderfully. I´m the super mellow version of the atomic bomb that is my mom. So, you can imagine how different our reading tastes are? They´re worlds apart, and even that´s too close.
Sometime during my teenage years, my reading tastes changed. I began picking up comics and short stories. I don´t remember what possessed me back then to show my mother my newest purchase but I did and that earned me one of the most horrifying discussions I´ve ever had, including a painful 1997 powerpoint presentation on the books she deems worthy of being called proper reads.
A traumatizing experience for me. I didn´t like the book she challenged me to read. To this day my mother tells me I don´t read proper books when she overhears a book convo between me and my brother. The last book that wasn´t proper according to mom? `Political Correctness Gone Mad ` by Stephen Fry, Jordon Peterson, Michael Eric Dyson, and Michelle Goldberg. Oh, but the Laura Ingalls Wilder books are?!
I know many people who think someone´s reading history isn´t what can be considered proper literature. I mean, okay. Fine. You do you and more power to you. But don´t tell me or anyone else what´s proper and what´s not.
I have the "That´s not a proper book" conversation at least twice a year with mom.
#6 `You read too much.´
One of the few moments that have me coughing, gasping and sputtering- When someone just pulls out the `You read too much` card. The nerve. As if it´s a terrible thing to read a lot. Well, for some people, I´m sure reading is horrible. But I like to read. Telling me I read too much is like telling me I blink too often. Huh? Say what? Please, repeat that. And they will. Even with so much confidence that it makes you question them:
"Yeah, you read too much. You need to get out more and live. See the world and stuff."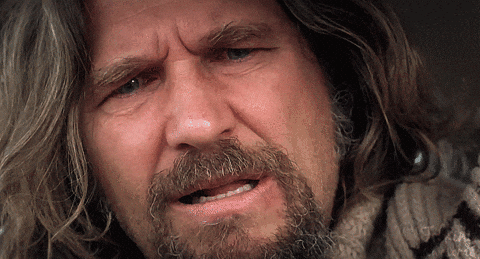 Aah, now I get it.
It wouldn´t help to explain that by reading I am seeing a world- One an author has created. I am living when I read- I live the lives of many characters.
But these people mean reality. Okay, I can do reality, too. So I start telling them this:
"It´s all about time management. I can get out, live, see the world and STILL read a lot."
* Sigh *
#7  `Book blogging isn´t a real hobby`
Okay, one could argue over that. Some people think book blogging is a hobby. Some think it´s work. I think it depends on the blogger and how they treat book blogging.  I don´t continue any discussions on this topic because it´s pointless.
So, book blogging isn´t a hobby. What can be considered a hobby? A hobby is an activity done regularly in one´s leisure time for pleasure. Book blogging doesn´t fall into that category? Do I need to take tennis lessons so I can say I have a hobby? Horse riding? How about collecting stamps?
When someone says book blogging isn´t a hobby I would like for nothing more than to have a strong drink.
---
Thankfully, not everybody I talk to says these things or reacts shocked or appalled. Sometimes I have wonderful book conversations with people who are genuinely interested in my hobby. Sometimes a book convo will end with:
"I think what you´re doing is really cool."  Thank you.
I live for these moments. It´s not often when someone thinks I´m actually doing something useful ( aside from my "real" hobbies, of course ).
Here´s to many more terrible book conversations!
---
What about you? Have you had terrible book discussions at parties or with friends? What was your best / worst book talk? Let me know in the comments below. I´d love to chat. ❤
---
Thank you for taking the time to read this post. I hope you enjoyed.
Much bookish love,