Only 50 days left until RARE ´19 London!
Hard to imagine that in only 1200 hours I´ll be hopping from one author table to another with my two trusty book chicks.
The last time I posted a milestone post was when we hit the 100 days mark. There, Brina @Brina And The Books and I talked about our unicorn authors and who else we´re looking forward to meeting at the author signing.
This time my book bestie and I teamed up again to reveal our preparations for the event.
It´s been kind of a back and forth with this author signing event for me. The first thing I had to secure were tickets- The rest will be a piece of cake. A piece of triple fudge cake with extra chocolate sprinkles.
So what have I been doing to prepare for this event?
Normally, I´m the type of person who has all the time in the world until no more time is left. Then I run around like a headless chicken and panic. This time is different, though. I´m going in P.R.E.P.A.R.E.D. Because I´d like, for once, for things to happen smoothly. I don´t want to encounter any bumps along the way. My grand plan? A Check List.
Tickets for the event:  √
Flight:  
Hotel: 
Get my hair done: √
List for Unicorn authors: √
Those are my essentials. My must-haves or else why bother. The tickets were the first thing we purchased. Then we went ahead and marked all the authors we´re dying to see ( the list is real, y´all ). Since I travel a lot I always have power banks in a bag so there won´t be a problem with that. Comfy shoes are a MUST HAVE. a) I´m in London. I´ll be putting some miles behind me. b) I´ll probably be standing most of the time at the event.
Then there´s the issue with my hair. Does anyone remember what Madonna looked like back in the '80s? Yeah. That´s what I have. I´ve been married to my flat iron ( or straightener ) since I stopped ironing my hair with a clothes iron.
Money has been an issue ever since the tickets were bought. How many books do I want to buy? How many can I afford? How many books can fit in my suitcase? Do I need 2 suitcases or a suitcase and carry-on? An extra duffle bag? This is why I decided I won´t buy more than 10 books at the event. 1 book costs about 10 smackers. Ten is a good limit, I think. Besides- I just can´t carry more than 10 books, including my own luggage, around with me.
The flight: In preparation for my flight I had to think long and hard about what I wanted. I´m flying in from Germany. That´s a 1.5-hour flight. To fly in early on Friday or late? I have no flipping clue. All I know is that I have to get my butt in gear or else I won´t be able to get a flight at all.
Don´t get me started with a hotel room. I have yet to book a place to stay at.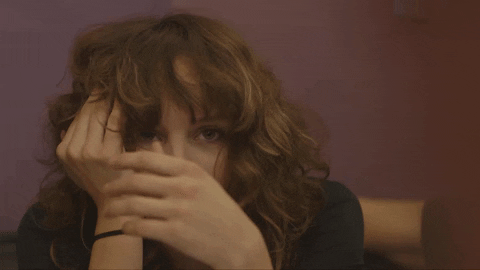 My inner 20-year-old is having a field day knowing I´ll be without my kids and husband for a few days! * sigh * It´s been so long since I had a moment for myself. So, the RARE weekend will be a whole other experience on so many levels for me.
From what´s been posted in RARE´s social media groups some authors are offering pre-order books for the event. I´ve decided against this for a few reasons:
Sometimes books don´t arrive with the authors and that can lead to an author not having books to sell/to have the pre-ordered books with them. I´ve seen this happen.
I like the unknown. I´m that type who likes to talk to an author and ask them questions
"I need a romance with relatable characters. Preferably characters that are close to 30 years old. Do you have that? You don´t? Then pick a book you´re most proud of and I´ll buy it." ( of course, I only do this with authors I´m not well acquainted with) This isn´t just about wanting to read books and have those books signed. I´m at RARE to support authors as well.
A little chat gives me and the author the opportunity ( in 5 minutes) for book talk and maybe the casual small talk. I tried this at the Berlin ´17 signing and it worked beautifully.
I also won´t be taking any books to the event to have signed because… Well, it wouldn´t make sense for me.
To sum this up- I´m going into this signing half prepared, wearing sweats and sneakers, sporting fashionable era-appropriate hair to see my favorite authors and meet one ones. What an impression I´ll make, huh?
To see what my book babe Brina@Brina And The Books has done to prepare for RARE London ´19 just click here. I promise she´s much better at this preparation thing than I am ( because I´m like a total loser with these things )
Okay, I guess that´s it for now. Until next time, my dear bookish Padawans.
Sending you much love,