I´ll tell you what – I struggle sometimes with writing reviews. There are days when I can sit down and write a colorful 2K word review for a 300 page standalone. Then I go through phases of painful reviewer´s block. I can´t come up with the right words to express my thoughts or feelings regarding a book.
You´d think I´d have the hang of this review thingy by now. I mean- 10 years should have taught me a trick or two. Weeeeell, it seems like I´m still winging things as I go.
My biggest struggle is review size/length. For some reason, I have this notion that reviews have to be a certain size to be considered a true review. I know, total bullshit. But I can´t help it. It´s like this evil pattern embedded deep in the recesses of my brain. Am I bothered by this? To be honest- Sometimes I am. Writing reviews should be as easy as breathing in air. All you have to do is lay down your opinion and hit that publish button. * sigh *  If only that were true.
During my book blogger years I´ve asked myself the same questions over and over again:
Is there an easier way to review books?
Should my reviews be lengthy or short?
If short, how short? If long, how high should my word count be?
This isn´t a matter of being insecure. This is me battling my perfectionist side. Thankfully, I´ve learned that book review size doesn´t really matter.
Review length is a matter of personal preference. 
It´s a question of how much information a reviewer wants to include in their reviews. Personality, style, emotions, and knowledge. Add all or only add a few. Do whatever the hell you want, right? Right. But there was still one question left unanswered. One I consider a challenge.
Is there an easier way to review books?
Because let´s face it – No one is able to pull a review out of their ass thinking hat. It´s tedious sometimes. And us foot folk don´t get paid for our awesomeness. There has to be a way!
The other day I was making notes in my reading log for my next review when I noticed a little box on the lower left corner. A little feature I have been using all along but never gave much thought about.
A simple rating system. Rate the plot, the characters, and ease of reading. Then to sum everything up you give your overall opinion via smiley.  This doesn´t even take a minute out of our day ( if we allow ourselves to not overthink much and analyze everything ) to do and can also be easily used as book reviews. If you ask me, I think this is brilliant. I´ll tell you why:
Some people misunderstand reviews. I know- Unthinkable but true. Some reviews are very wordy and not everyone´s native speaking language is English. I can see why some would have questions.
They´re wordless. Sometimes words can hurt. Whether intentionally or unintentionally… there´s bound to be an author hanging on that one word a reviewer used to describe the book/their feelings.
Most of the world is familiar with a smiley rating scale– Everyone´s most likely been confronted with a 3 point or 5 point rating scale at a young age so there is a global understanding of what a sad face, a neutral face and a happy face means.
They´re quick. Some people take days to write a review. Imagine how much time could be saved by using this system. This would give reviews a whole new meaning and reviewers the chance not to dwell on sentence structure, repetitive words, etc. Plus, using smileys saves time. We live in a fast-moving environment where many of us don´t have enough hours in our day to get things done.
They´re spoiler – free. I know many people who don´t read reviews out of fear of bumping into a spoiler. You could avoid any minor or major spoiler by using the smiley rating system.
Sounds wonderful, doesn´t it?  For a book blogger, sure. Of course, there´s always a flip side to brilliant things. This system might work wonders but it´s entirely reviewer friendly. We save time. We hardly have work with a review. But what about the consumer? The people who depend or rely on reviews? Future book spoilers aren´t a problem with this system but what about the emotional aspect? That slight push that seals the book purchase deal? Smileys can´t give a reader authenticity. They symbolize emotions. They don´t glow with personality.
So, I guess the idea of using this quick book blogger friendly rating system as reviews is out of the question, huh? Still, wouldn´t it be nice? In an ideal world, we´d be able to use this system AND help the consumer. Sounds so good.
Since we don´t live in a perfect world I might as well change the question to:
Is there a more efficient way to write a review that still helps the consumer?
Hmm… Here´s to 10 more years of coming up with an answer!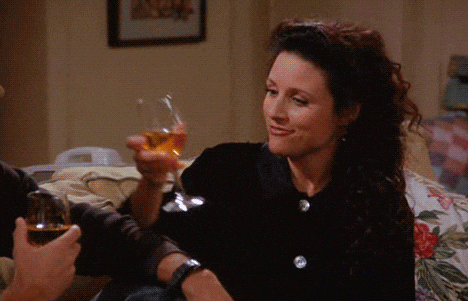 OR (!!!) I might just test this all out and see how it´s received. Hmm….
---
Let´s chat: What are your thoughts on review size? Which do you prefer to read: long or short reviews? What´s your take on the smileys? I would love to read your thoughts!
---
As always, thank you so much for reading. I hope you enjoyed.
XO´s