`Goodreads is the world's largest site for readers and book recommendations. Our mission is to help people find and share books they love.`
That´s what it says when you check out the About Goodreads page. Not too bad, huh? It sounds really promising if you haven´t spent time there before. Readers get a social cataloging website where they can search for books and reviews for specific books. With over 25 Million registered users it´s T.H.E. P.L.A.C.E to be for book people.
Unfortunately, not everyone likes Goodreads, myself included. Although, that´s not true. I would like Goodreads more if things were different. Possibly a little less aggressive?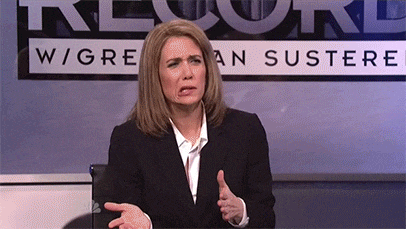 While I do believe Goodreads is a blessing for readers, reviewers, and authors I also believe the website is not worth it anymore. Amusement parks are only amusing until you get tired, right?
Since I´m a dedicated member of the romance novel committee ( I just made that up. There´s no such thing as a romance novel committee ) I can only speak for how things are in the Goodreads romance, women´s fiction, contemporary romance, Young Adult, New Adult, and Paranormal romance department. I´m positive every other genre has its issues as well.
So, why am I not a fan of Goodreads? Have a seat while I unwrap 9 years worth of Goodreads experiences…
---
#1   The Overstuffed Website
Goodreads is filled with all kinds of fun things for readers and authors and whoever else wants to visit. Book groups, giveaways, author interviews, book quizzes, etc. The website is designed to make a book – lover´s day, week, month by fulfilling their bookish needs. You don´t need a blog or a FB group. Goodreads will keep you busy for a while should you have time to spare. I like to compare Goodreads with my smartphone. There´s no possible way I´ll ever be able to use every feature available. But hey- at least I have the options, right?
I find cluttered websites non-user friendly.
#2   5 Star Reviews From The Super Supportive Cheerleaders
There are major differences when it comes to reviews. Did you know that? I didn´t when I first started out. Without getting too technical I´m going to narrow the different types of reviews down to two types. There are reviews for:
potential readers/people looking for their next reads
authors
A review can´t be mistaken for anything other an opinion on a product. Personally, I´d prefer to read a review that´s aimed towards helping people pick their next reads. It´s more consumer friendly.
What I won´t do anymore is read reviews that have been written more for an author than for the reader.
You know, the ones written by super fans who want to please the author by always leaving a shining review. Yeah, those reviews don´t do anything for me aside from driving me up the wall.
How do I know if a reviewer wants to please an author? By reading their reviews. It´s easy to spot the emotionally charged cheerleaders.
Do I trust the opinions from super fans that are also close to authors? Absolutely not. If a new release by a self – published author already has 25 + 5-star reviews on Goodreads ( all neatly published close to one another )  then you can bet your ass I won´t believe whatever praises they have for said book. I´m a burnt child. I learned my lesson.
Nice try, bookish squad.
#3   The Option To Flag
In an ideal world, we´d all have civilized exchanges. We´re far from perfection and Goodreads is no exception.
What Goodreads offers is the option to flag a review or a comment.
`If you believe a review contains a spoiler, spam, or other inappropriate content, you can flag it to our attention. Our team carefully reviews flagged items on a case-by-case basis, and we take action only on any items that violate ourReview Guidelines.` Taken from the Goodreads Help page.
Weeeeeell, some people take this too seriously. Which can be a good thing. I´m all for flagging the things mentioned above. It´s just that some Goodreads users have quick fingers and short tempers. And Goodreads sometimes acts like a submissive husband wanting to avoid conflict.
Reviews and/or comments sometimes get flagged because of disagreements. Some individuals ( authors, fans, fellow bloggers ) become so emotionally invested that they take great offense in the smallest things and end up clicking the flag button just because they feel attacked.
This is definitely a misuse of the flag button. Of course, there´s no ignoring the reviews that deserve to be flagged but in most cases, it´s not the reviewer who deserves to have their review removed.
I´ve had a few of my reviews taken down by Goodreads. And I wasn´t able to do anything about it, either. Goodreads punished me although I didn´t do anything wrong.
I upload reviews to help indecisive readers. I don´t upload reviews to please the fanatic fan base or authors.  Unless you see a review or comment that condones
pedophilia
animal abuse
racism
theft
any violation against humanity
any of the mentioned above
then, okay. Flag away. But otherwise, you have no right to flag a Goodreads user. Stop flagging users for stupid reasons. Learn to walk away.
Fun Fact: I was once in a book group where someone got offended by a Goodreads review and actually rallied a few other members to head on over to "bring her down" by viciously flagging `her`.  I left that group and drank a whole bottle of wine that night. To be honest- the supposed evil review was actually a genuine one. Very helpful. * sigh * *mumbling ( vicious cunts ) *
#4   The Wild Creativity
Seen and be seen.
I know I´ve been preaching about how important it is to be creative in the book universe. The best way to be seen or make an impact is by giving yourself that special something that no other book blogger has. The golden rule is- There are no rules. Just set your creativity free. Watch it grow and represent you in the best way possible.
But there´s a fine line between showcasing creativity and being the Las Vegas Strip after the sun sets.
The romance department on Goodreads is so damn colorful it often hurts to take a peak. You´re bombarded with tagline graphics, picture quotes, book blog banners, graphics for ratings, and gifs. Sometimes you see all this before you´re able to read a review. Sometimes all this is skillfully spread out throughout the review.
I remember wanting to check a book ( incl. reviews ) out and thinking:
"Where the hell is the review?!" 
Again – This is not a bad thing. I´m sure some folks like this form of creativity. Personally, I think it´s overkill and unnecessary. Less is often more.
#5   The Non-Review Review
You search for a book on Goodreads and find the book you´ve been looking for has 50 reviews. 15 out of those 50 are just comments ( sometimes with ratings ) that look a lot like this:
"So freakin´awesome the author published another book!"
Or, they´ll post a gif parade, showing how excited they are or how happy they feel for the author. THIS. IS. In. The. Review. Section.
Hey, I fully agree with these people. It IS awesome the author finally published that long-anticipated book. My only question is: What´s to gain from a comment like that in the review section?
These non – informative posts do nothing. Absolutely nada.
I have mixed feelings about these types of posts. Who the hell are they for? Certainly not for the people who´re looking for actual reviews. This is weird on so many levels.
#6   The One Place To Bash An Author
Just when you thought it couldn´t get worse…
This is probably the saddest point from all- When authors and their books get ripped to shreds on Goodreads. It truly breaks my heart to read a review about how an author is incapable of writing and that they should hang their dreams on a hanger.
Listen, I´m a nitpicker. Give me a book from a self-published author and I´ll find you at least 5 things that need improvement. But sometimes you gotta draw a line. I review books. I´ll mention what I liked and what I disliked. And if I come across a book that´s too chaotic for my taste then I´ll contact the author in private ( how this can pan out is a whole other bedtime story ).
Many reviewers shit on giving constructive feedback ( something that could help a writer improve their skills ) because of their anger and head straight for the bashings.
And boy, there are some vicious people out there. As a book blogger, I can understand a reviewer´s frustration. But I can also imagine what these reviews do to writers, especially to the ones who´re just starting out.
The key is to find a middle way to deal with a book you don´t like. Show respect towards the author but still, stay true to yourself and your opinion. It´s not that difficult. Breathe in. Breathe out. Eat chocolate or take a nap before going on Goodreads to ruin an author´s dreams.
For some reason, these reviews don´t get flagged. Either the author doesn´t care or he/she is too busy crying in a dark corner.
This needs to stop.
---
The funny part about this post is: I could have just posted this gif and you would have had a good idea of how I see Goodreads.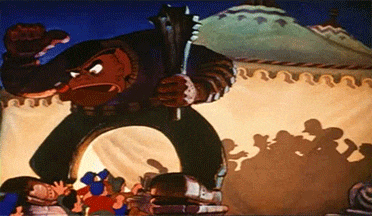 As always I´m not referring to everyone or every genre. Should you feel comfortable on Goodreads then… More power to you. I´m just not that into Goodreads anymore. I´ve seen enough, heard enough, and have been through enough myself.
Now that I´m an in – and – out Goodreads user I can say my life really is much easier. I ignore negative comments for my reviews. I mingle with other Goodreads users as little as possible ( unless I know they´re following my blog or I´m following theirs ).
I would like to point out that everything in this post has come from my personal observations and experiences. What I endured, or have been told about and was able to confirm, doesn´t necessarily mean Goodreads is a hopeless case. It´s not the websites fault. It´s angry, frustrated, bored, and probably unloved individuals who cause these problems. These are the people who make Goodreads look like a virtual war zone.
---
Let´s chat! Do you use Goodreads? What are your thoughts on the website? Let me know in the comments below. 
---
Thank you for taking the time to read this post. I hope you enjoyed.
Much bookish love,