Oops. I guess I´m 6 years too late for this one.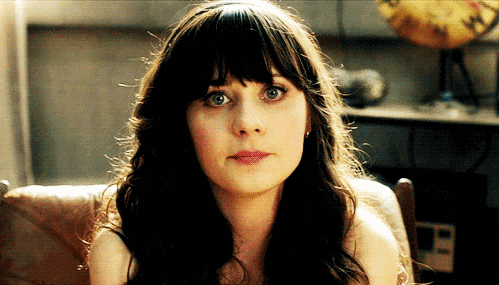 I remember how I got all excited in 2013 when I found out about the book to movie adaptation but it somehow slipped my mind that one of my favorite YA Fantasy reads was in theaters. The perks of being old- You automatically turn into Dory from Finding Nemo. Thanks to the suggestions based on my daughter´s Netflix movie tastes I was reminded once again that `Beautiful Creatures` had been made into a movie.
Let me give you a walkthrough on how my `Beautiful Creatures` movie experience went. It all started with the husbutt actually wanting to watch the movie with me. Oookay. Fine by me. So, we started. And the first thing husbutt says is:
"Wait a second. You have that book, don´t you?"
How very observant of him. Yes. I have the book. I actually have `Beautiful Creatures` ( book #1 ) and `Beautiful Darkness`( book #2) on my bookshelf. One is a paperback and the other is a hardcover ( which really doesn´t sit well with me ).
"What´s the story about again?" He asked.
My inner Dory then made another appearance again because I only had a rough idea of what the story was about. Who can blame me after having first and last read the books after they were published back in 2010 ( give or take a year )? Exactly.
"Uuhm, Young Adult. Teenagers having witchy issues."
My communication skills can´t be topped. But to my defense- I was munching on Doritos. Speaking too much could cause a chip flake to go down the wrong pipe. Death by Doritos doesn´t seem too bad. Knowing `Beautiful Creatures` would be my last movie if I had choked on a Dorito? I wasn´t willing to take that risk.
So, we started the movie knowing it was about witches. And we watched. And watched. Turns out, I didn´t forget all too much about the book. How did I know?
Because I was constantly complaining about the things that weren´t included in the movie. Small yet significant details that made the book great- The things that made the characters great.
Without wanting to spoil the movie ( or book, for that matter ) I won´t get into details but I will say this: That library scene, the first of quite a few, had me rolling on the floor gasping for air.  And that curse threat? I can gladly inform everyone that it was not all too life-threatening. Not for me, nor for the movie characters. In fact- It felt like some useless side info.
What I did appreciate was the tiny `Carrie` moment the female lead had in the beginning. A little more of those scenes would have done wonders for this movie.
So, with all that being said, I didn´t like `Beautiful Creatures`, the movie. Like – At all. It was as dry and very non-curse driven. It was far less mysterious or magical.
My husband´s final words were:
" Imagine going to the butchers and asking for a nice slab of ribs then watching the butcher slam the meat very unlovingly on the work counter. That´s how this movie felt: A book to movie adaptation thrown unlovingly to the crowd."  And he didn´t read the book.
The book, though, is really great. Much darker than the movie. It has depth and keeps a reader in an upright position until the very last page. One of the few YA Fantasy reads I truly adore.
Let´s keep our fingers crossed for the next book – to – movie adaptation!
---
Did you watch `Beautiful Creatures`? Did you read the book? Let´s discuss it. ❤
---
I hope you all have a wonderful day. Feel hugged and share the book-love!