We´re officially scooting our way towards September, y´all! Only 100 days left until the RARE ´19 London book event!
In celebration for the 100-day mark, Sabrina @Brina and the Books I thought we´d reveal our unicorn authors! Our ultimate favorite writers who´ve put us through impossible emotional rides with their badass stories.
RARE ´19 London has announced 150 + participating authors from all corners of the romance genre. 150+!!
What an impressive line – up
Personally, I´m not sure if I should weep with joy or feel financially screwed beyond repair. But we´re talking about books. Books I´d like to have.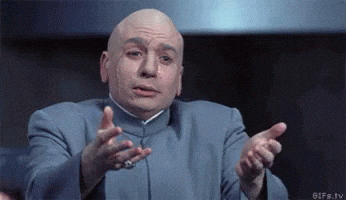 Actual footage of me at an author´s table
So, who am I looking forward to meeting/see/say hi to?
It´s time to introduce my personal unicorn authors.
---
`Carnage` was my first Lesley Jones read and I can´t say I´ve ever read anything like it before. Brutally emotional in a crude and beautiful way. `Carnage` isn´t for the faint of heart, nor are the other books in the series ( check out my review here )
I met the author back in 2017 at the RARE Berlin signing and even got myself a signed copy of Carnage. I´ve put some extra $$ aside in case Lesley Jones is selling other books at the London event.
Monica and I go WAY back. I can pride myself by saying I was the first who created and hosted a book blog tour for her, back then, first book release `I surrender`. I´ve been a fan of the lovely and charming Australian author for the past 6 or 7 years and continue to be a fan of her incredible romances. She´s THAT good.
Since it´s hard for me to visit any book signings I hardly get to see any authors in person. Well, I made it my mission to meet Monica at the RARE ´17 Berlin signing. It was a mission accomplished. My hopes for the London signing? To finally spend all the cash I saved for the rest of Monica´s paperbacks ( should she bring any with her ).
I did an actual happy dance in my living room when I saw Jessica Sorensen's name on the attendance list. This will be my first time meeting the author. This will also be the first time I won´t need to purchase a book ( s ) at a fav author´s table because… I already have all her books. I might get a picture with the author, though. And maybe I´ll even get a chance to profess my undying love for her books. We´ll see…
Either way, I´m excited and I´ll probably won´t shut up about it anytime soon.
---
Of course, the list of must – meet authors is a tad longer…
---
A small list of 8 authors compared to the number of authors attending, I know. But this just means I get a chance to introduce myself to new authors and in return, see all the goodies they have for us desperate book loving romance readers. I seriously can´t wait.
---
Be sure to head on over Brina and the Books and see who Sabrina´s unicorn authors are for the RARE ´19 London event. Don´t forget to leave my book bestie some book love ( and virtual chocolate ). Drop a comment and leave her a like while you´re at it. ❤
---
Do you have a unicorn author? Whether he/ she is on this list or not… Share them in the comments down below. Let´s chat about our unicorn fav´s! ❤
I hope you all have a wonderful day. Don´t forget to share the book love.