Happy May, y´all!
Boy, time flies when you´re having fun. Not that I´ve had any, mind you. I´ve actually had a very exhausting April. But, I´m not here to point out all the negatives I´ve been through ( although I´m tempted to give you all a big ass rant ) I´ve decided to focus on the positives and throw some negative bits in the mix.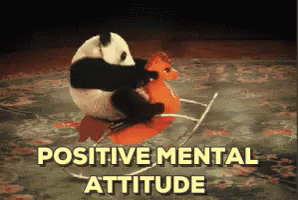 ••••
For those of you who are wondering why I haven´t been online much… Well, I haven´t had much to share. And I´m a firm believer in not posting for the sake of posting. I do have quite a lot of material for my blog but haven´t really gotten a chance to work on things much. Mug Mondays, Thank he Books It´s Fridays, Reviews, Discussion posts… It´s all in the works.
So, what positive has April brought us? Let´s start with my all time favorite Sunday filler- Game of Thrones season 8.
Who´s happy the show is back? I´m happy the show is back. Every body part of me is stupidly excited the show is back. The wait has been too long. My desperation level has met its new high. The good news- I now know I´m capable of not forgetting a date for 1,5 years. The bad news- I´m suffering something terrible after the third episode. Good Laaawd, am I a mess now. Another thing that pains me is – We ain´t got much left of Jon Snow and his ridiculously gorgeous half ponytail.
I have read so many theories, so many predictions on how the story will end and I can´t say I´m happy with any of it. I´m a happily ever after type of person. It´s been said the ending of GoT will be bittersweet. I can´t cope.
Just as I can´t cope with the third episode. Good Laaawd, that one did a number on me.
I´m glad we discussed this. It´s time to move on to the next topic. Booktube.
••••
Do you remember ( I´m sure you don´t but I still ask you to humor me ) when I announced wanting to join the Booktube community? Yeah. That went downhill pretty quick. Turns out, I´m not cut out to be a Booktuber. Or, I´m still not sure about the whole thing. I tried sitting in front of a camera and fiddled with the lightings and did a million adjustments…  I´ve watched videos from experts on how to get everything right only to realize that Booktube and I aren´t a good match. I´m not as young as I used to be and refuse to bend myself for the sake of getting views. One booktuber´s advice was:
"Always stay positive. No one wants to listen to a rant. And don´t forget to smile." 
And I sat here with my wanna – be psychologist hat on thinking "That shit ain´t healthy."
I can´t stay positive even if my life depended on it. I am positive but also a realist which can come across as negative. The world has become thirsty for permanent positivity. And smiling? Me? I have a permanent resting bitch face. To force a smile for 5 minutes straight would hurt. And I would look stupid.
So, I let myself get discouraged by some constant positive practitioner. Meeh, I´ll live. I might warm back up to the Booktube idea again sometime in the future, though. You never know.
Now for some much needed book talk.
••••
Looks like 2019 is my reading year. Romance authors are throwing romance novels out left and right and I´m here buying everything that sounds remotely good. I´ve also gotten in the mood to buy some older romance classics. And since books don´t have expiration dates, every older published book will feel like it´s new.
I´ve also recently gotten back in to historical romances, as well. One re-read on the loo has made me fall in love with puffy cotton candy colored dresses and sexually driven dukes again.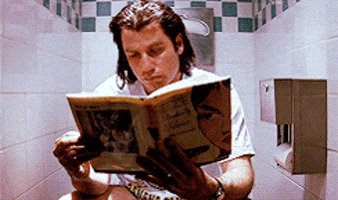 There ya have it.
I´m afraid that´s it for this week, my dear bookish Padawans. Prepare yourselves for an onslaught of reviews and other wonderful book topics.
Wishing you all the best. Share the book love.