People. PEOPLE! You will not believe what a week I´ve had. More the reason to welcome Mr. Thank Fuck squirrel.
It´s friday. A day to sit back and relax. Or in my case- sit back and make plans.
Yes. Aside from the virtual book blog drama that has decided to involve me without me knowing I took it upon myself to book a spontaneous mini vacation. 4 days London, baby! I just have 1 more week to go before Easter break for the kids begins and we´re off. I´m taking the family with me. Hubby, kids…. We´re all going and I am SO looking forward to some much needed time off from my surroundings. And the book shopping! Lord have mercy, I´m gonna be in a financial mess when I get home.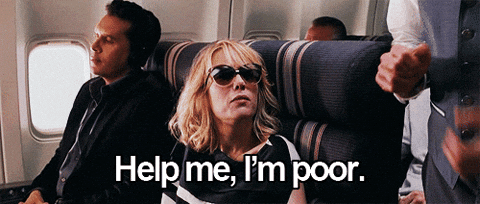 If you happen to see a short blonde american with a loud voice in a Waterstones then feel free to approach me. I might scream because I´m super jumpy and a natural chicken shit but that´ll pass. 🙂 I´ll buy you a coffee and make up for it. 🙂
What I´m looking forward to most is meeting up with my bestie Lindsey also known as the award winning author of Hedoschism. It´ll be so good to see her in person again and give her ( and the family ) a huge hug. ❤
As for the book blogging. I´ve mentioned above that my week has been going fairly well until I heard about what´s being said about my blog posts behind my back.
Something as banal as my previous post has evoked strong feelings from some people. I´m not sure I have enough energy to care ( that´s not true. I have a post about that topic already in the works ). Let´s just say that it´s beyond me why anyone would feel offended by my personal experiences. These people must love me to bits for keeping me on their radars or they hate me and have made me their target. Did I mention I´m going on a vacation? I did? Okay, I´ll just remind you again.
So yes. It´s been an eventful week.
As for the bookish part:
I´ve had an equally successful week. But having a look at some other blogs I feel like I´ve achieved nothing at all. The 3 books I´ve managed to read in April are nothing compared to what others have read. I feel major book envy right now. Still, I´m holding in there.
As of late I´ve managed to start and finish ( yes, I know. It´s weird I managed to do both ) the following:
The Silver Swan ( Elite Kings Club #1 ) – Amo Jones
Sparrow – L.J. Shen
Before We Were Strangers – Renée Carlino
Reviews for these gems will be up and about very soon so keep your eyes open.
Thankfully, the month isn´t over yet and I have more than enough time to read some other long forgotten masterpieces that have been collecting dust on my bookshelves.
Let´s completely ignore the ebook collection that´s growing faster than the tomato seeds I just planted.
That´s about it for this week.
Other than spending time checking my travel check lists there will be loads of Netflix while imitating lazy cats. Drum roll for the cat gif parade!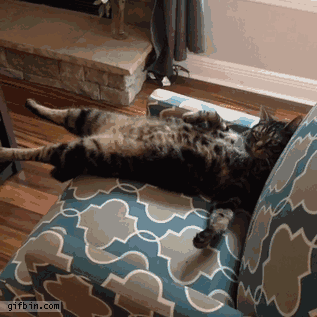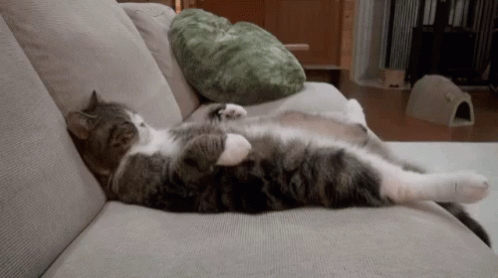 You´re very welcome. So, as you can see, my life is boring.
What are your plans for the weekend? What books will you be reading / finishing? Let me know in the comments below so I can envy you! ❤ Let me be a part of your glorious, eventful life.
Have a safe weekend, everyone. Feel hugged and loved. Share the book love.