Book blog tours- You either love them or dislike them. Either you participate in one or you don´t.
There are many ways for an author to successfully promote their book but none are as effective as a virtual book blog tour. I´d even say it´s THE MOST idiot-proof way to get a reader´s attention. So many people hang around social media- Why not take advantage of that?
While I do believe book blog tours are a nice additional marketing tool for authors I can´t say I´m too impressed with how a book blog tour usually pans out for book bloggers. Sure, we can receive new followers along the way and might be able to form a bond with an author.  But if you take a long hard look at book blog tours you can tell that many MANY things are a little fishy. Things that stink to high heaven.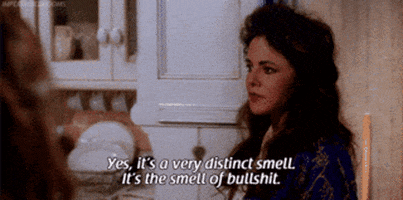 As it often is- One simply cannot speak for all book blog tours. But one can definitely speak for the majority of ´em ( in my case- I can speak for the tours for romance, YA, erotica, women´s fiction genres ).
You see – There are rules for a book blog tour. Rules I often never agreed with because most of them made no sense to me. As a book blogger who treats this whole thing as a hobby ( and who knows what can be gained in the business ), I never felt at home with all the restrictions and rules that were set out. Now, I dont´disagree with rules. In some areas of life, the rules are very much needed. But none of the hobbies I actively live out during the day have rules. Why should a book blog tour have them? Why should book blogging, in general, have rules?
Alas, the rules of book blog tours were what made me whisper "fuck this shit. I need a drink." to my laptop.
Rule #1     
Don´t Forward The ARC 
I know there are some airheads who think it´s acceptable to receive an ARC and then pass it on to their friends/family/ fellow bloggers. These people need to be reminded of what an ARC is and how to handle them. I´m not mad about this rule. I´m just annoyed that it still has to be mentioned. Bloggers should KNOW by now how harmful it is for an author if their book gets passed around. This annoys me. But not as much as the way some authors & book promo people go about this whole ARC business.
Look, I get it. By clicking the box on the Google doc form I agree to not forward the ARC to a third party. But what´s stopping the next book blogger from doing it anyway, you know? This is not me condoning piracy or anything. All I´m saying is that there are some tech-savvy bastards out there. By agreeing to not do so by clicking a checkbox is not preventing this from happening. Use an anti-theft ebook software, secure your files by restricting certain actions, send a pdf then delete it after it´s been read. There are ways to make life hard for someone who wants to share an ARC.
My advice for authors offering ARCs would be: Create a checkbox option that says-
"I understand that this ARC is protected by ____ and cannot be forwarded to a third party."
That is something I will take seriously. It´s a statement that the book has been protected and can´t be shared. Voila!
Regardless of my feelings towards this check box clicking agreement, I have never and would never forward an ARC. Because I don´t have time for this shit. Read / review / move the fuck on.
Rule #2   
Promote The Book. Not Your Review.
Pretty simple, right? You sign up and request to review the book that´s being promoted. Then you write a review and promote the book. Wrong. Quite often your opinion will be sorted out before you even manage to write a review for the damn book.
"Please contact us if you feel you aren´t able to rate this book with 3 or more stars. We will make sure to give you a new assignment."
In other words- My opinion is only wanted when it´s dripping with praises. Gottcha. Wait, what?!
I´m seeing this issue with a black and white mindset. There´s a high demand for reviews in the book world. And authors need reviews in order to get sales going. So, when an author kindly provides me with an ARC for their book in exchange for a review, and I type up a 2-star review because that´s how I felt about said ARC… it´s not wanted?! Well, screw that!  Authors aren´t allowed to be picky. Of course, I understand the dynamics of book promotions and that you can´t necessarily promote a book with a 2-star review. The whole idea of a book blog tour is to promote an author and their book, right? But what if I told you that a 2-star review isn´t necessarily harmful? This is something many need to wrap their heads around. 1 star, 2 stars, 3 stars… They´re generalized subjective opinions. It may be an opinion no one else will share.
A book blogger is then asked to not publish the review during the tour. Okay. So, basically, the author has saved themselves from a lesser review…. for the time being. Because they´re not interested in your opinion. They´re interested in praises and future sales. They´re interested in rainbows and unicorns.
I used to hate this so much. Most of the time I was able to give good book ratings for blog tour books. But when I did stumble upon a 2 star read, and I was asked to swap my assignment for something less "harmful for the author" I stepped away from the tour then waited until the tour was over and published my 2-star review for those same book days later.
My point is: Authors and book promo sites can´t avoid a book receiving a less than stellar rating. It´ll happen one way or another. Seeing a book blog tour with shining reviews looks unrealistic.
"Promote the book, not your opinion." Yes, yes. My bad for misunderstanding that this is a shower the author / the book with praises tour instead of a book blog tour. How unthoughtful of me.
Rule #3   
Publish Your Post On Time. Preferably At An Impossible Time.
There´s a brilliant way to get on a book promo site´s shitlist- Not posting your scheduled post on time.
Whether it´s because you´ve posted too early or because you´ve posted way too late ( or not at all because you´re a ditz that has a memory of a goldfish )… You will most likely not win any plus points on this subject. Unless you´ve been sitting at your Mimaw´s death bed, your other excuses might not be accepted. Because there´s always the pre-scheduling option.
Yes, that small button that allows you to pre-schedule a blog tour post can make your life so easy. But not all book bloggers schedule ahead. Why? Because a book spotlight isn´t a life or death situation for many bloggers. And why is that? Because many of us treat this as our hobby. Some book bloggers can´t give their hobby the attention it needs.
Still, book promo sites and authors demand to see posts go up at a certain time. For whatever reason, it doesn´t make sense.

I belonged to the people who pre-scheduled blog posts. But on a few occasions, I slipped. I simply forgot about a blog tour because of a rough week at work or having to deal with real-life issues. Sometimes I forgot about a blog tour because friends dropped my unannounced with cheese and a bottle of rosé.
And because of the few times, I slipped I received shit from the other end.
"You will be removed from our A-List. "
"I asked for all posts to go up at 7 EST."
( insert appalled tone ) Yes, and I deeply apologize for holding my daughter´s hair back last night while she hung over the toilet screaming "I´m dying" as she puked the life out of her tiny body. Next time I´ll just call the babysitter. Would that put me back on your A-List?
My point is:  I understand how important a book blog tour is for an author AND book promo people. I´m aware of how much authors pay for marketing geniuses to promote their work. I understand the need to make dreams come true.  What I don´t accept is how egotistical people are.  This is my hobby. We had an agreement. I clearly wasn´t able to meet the standards. This is not the end of the world. This can be fixed.  I´m not getting paid for any of this. Shit happens and when you have kids shit happens more often than not. Why this is not accepted is beyond me.
Mind you- This isn´t always the case. Some promo sites are forgiving and understanding when reality demands our attention. But many others aren´t forgiving. And I´ve simply had enough of this.
Rule #4   
The More Participants, The Better
Yes, yes. * waves off * We know. The more people who partake in a book blog tour the better. Because this means when many book bloggers post about a book the further the book will travel. And that means more exposure. A total win for an author! They´re getting their money´s worth and maybe earning a buck or two. It´s their dream to see their book make it´s rounds, collecting feedback from all corners.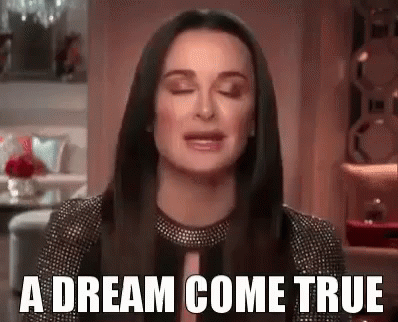 There´s a small yet crucial problem with this. And it has all to do with the package an author picks. Say an author wants exposure for their book. They want to have a book blog tour done but only pick the simple book spotlight package. This book package offers a small feature for the book including an even smaller book info slip with social media & purchase links. Not a terrible choice but when this option is offered and 150 book bloggers sign up for this option there´s a huge chance people will be seeing this post for longer than expected. This works in favor of the author, sure. But it´s annoying, especially when these 150 book bloggers follow each other. And the problem with this is: We see the same post over and over again without having the option to see anything else that might spark our / a followers interest in that book. And worse? When the publication date is months away. Doing a book tour for a new release months before it hits the market isn´t the wisest choice. People tend to forget shit or become less interested when they know the book release is in 3 months.
But hey, at least people got to see the book, right?
This has bugged me for a long time. You get a book shoved down your throat months before it even releases.
Rule #5   
Don´t Expect A Thank You
I admit this was what drove me to swear off book blog tours- The lack of recognition. The fact that book blog tours are sometimes ungrateful for a book blogger. I really don´t know how often I need to repeat this, but… Book bloggers are hard-working minions who will bend over backward for an author.  A simple Thank You has never killed anyone. I am not aware of any deaths of authors after they´ve expressed their gratitude towards a book blogger. In my opinion, the least an author could do is:
Visit the book bloggers blog and leave a comment
Follow the book bloggers blog
Thank them privately or publicly
I´ve witnessed authors who boldly claimed it wasn´t their job to thank a book blogger. It should be the book promo people who need to send out the thank you emails, simply because these people have been paid to do the job. To be honest- Almost all book promo people are well-mannered and thank all the book bloggers who participated in their tours. Book bloggers acknowledge that but wouldn´t it be nicer is the authors themselves took 5 minutes out of their busy, creative schedules to contact the bloggers personally?
It´s not about showering a book blogger with love. A book blog tour is about putting the author in a bright light, making them stand out so people will recognize them / their book. A book blog tour isn´t about a book blogger. We´re just needed to help. Without book bloggers, there are no book blog tours.
Every book blogger I know is starving for recognition and are often satisfied with a simple Thank You. How hard is it to say two words? It´s not and many authors who don´t get in touch with the people who promoted their books should be ashamed of themselves.
Many might not care about this. But I care. We´re living in a world where kindness is being taken for granted.
"They´re book bloggers. That´s what they do." 
Yes, but there´s more to it than just click click, publish.
Many authors/publishers won´t bother with a thank you. A few make it a point to thank the invisible helpers.
---
I guess you can say book blog tours have pissed me off. That´s not entirely true. I once believed book blog tours were a brilliant way for authors to receive recognition. Now, after having seen so much go down with blog tours, I can say I´m not interested in this part of the business anymore. Because a writer isn´t the only person who exists. the 20 – 150 book bloggers promoting the author exist as well.
I write reviews under my own terms. I publish posts when I decide. I promote when the time is right for me.
As for the benefits of receiving early ARCs… The euphoria stage has passed and I´ve become a patient woman. I don´t have to read a book months before release. I have time.
---
What do you think about book blog tours? Do you participate in them? Do you enjoy being a part of a virtual book tour? Let´s chat ❤
---
Thank you so much for reading this post. I hope you enjoyed and that you were able to see my reasons for removing myself from book tours. ( if not, that´s fine. You´re forgiven )
Much love,