Friday! I´ve missed you something fierce! Before we carry on we need to give Chuck the Thank Fuck Friday Squirrel some love.
It´s been one of those eventful weeks, my bookish Padawans. To be honest- I haven´t had a schedule this packed in a long while. From Monday till this very day… I´ve been swamped with work, appointments, and other things that make me hate being an adult.
The only thing ( aside from reading ) that has brough me joy was watching Norsemen on Netflix.
I have a ritual at night before I go to bed: Watch a history documentary or a documentary on Australians 72 most deadliest animals ( just to inform myself on what I´ll be missing out on while visiting countries that don´t have deadly animals ). I was in a history mood and couldn´t find anything interesting on Sky ( for those who don´t know what Sky is: It´s like Netflix just more organized ) So I found what I thought would be a documentary on Vikings. I received more than just a docu. . So hilarious. So weird. So my kind of humor. They say Norsemen is Norways finest export. I agree. The slaves are by far my favorite characters. If you haven´t already I really recommend watching this series. It´s so SO damn funny.
So what else have I done this week besides run around like a headless chicken? Aah, yes. I caught up on some reading. March is a birthday month for my social circle so I can´t get too invested in any heavy reading. Right now I decided to give an easy romance my attention. The lady from my preferred bookstore recommended this "light" 374 page chick – lit romance.
She said `I Owe You One` by Sophie Kinsella is a perfect quick read for in between reads. PERFECT! I´m currently on page 69 and can´t say I have any complaints yet. It´s sweet and has a great pace. I´m still suspicious, though. Can´t really trust books these days, can we? Fingers crossed this one won´t be another let down.
As for the blogging bit- I´ve been super productive!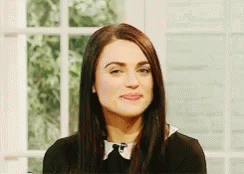 Somewhere between going to the dentist, doing school projects, reading, working, etc… I´ve managed to get some blogging done, as well. And not just working on my own stuff but also going through my WordPress Reader! Yippie! I even discovered new blogs.
** sigh ** It truly feels good to be productive.
Since it´s been a busy week I decided to do nothing this weekend. No plans. No visiting anyone. Nothing. Just spend my days in ratty sweats with the tv remote control in my death grip.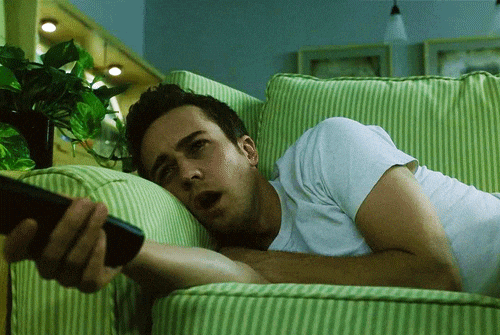 Many might find this awful but for me, there´s nothing more interesting than having a stay in weekend. ❤ I live for these moments.
What about you? What are your plans for the weekend? What will you be reading? Are you going out? Let me know in the comments below!
That´s about it, folks. Time to get my sweats ready because I have a few hours left before the true laziness begins!
Wishing everyone a safe and wonderful time. See you all on Monday!
Much love,