Romance readers will know about this. Erotica fans are familiar with it. Even Young Adult lovers have seen this occasionally in their beloved innocent books.
Growling male protagonists
A reaction from a male character in fiction novels triggered mostly by jealousy and / or approval.  But why?
Let´s do a quick run down on living beings that growl
That´s it. Growling is a low, guttural vocalization produced by predatory animals as an aggressive warning but can also be found in other contexts such as playful behaviors or mating ( thanks Wiki * wink * )
So, why are we reading about CEOs, lumberjacks, bad boys and the hot quarterbacks in contemp. romance / young adult / erotica novels growling when it´s clearing an animalistic behaviorism?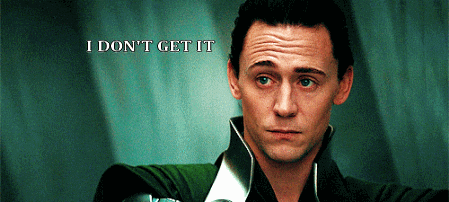 (Warning: Interesting short fun fact ahead)
If you hadn´t known already, there are similarities between human body language and animal behavior. It´s actually interesting to know how human body language resembles the non verbal communication of animals. We can be cocky like cats, we signal aggression like dogs by baring our teeth and we gesture like apes. ( end of fun fact )
And this is okay. To describe a man´s movement by comparing him to a panther isn´t a problem. Sounding like a panther is.
Do we growl? Like actually growl? And what has authors thinking growling is an acceptable reaction? And why is it only male characters who growl?
I´m one of those readers who can get completely lost in a book. Once I´m invested then that´s it- I´m all in. I´m also the type that reads and fails to see someone else´s logic no matter how poetic it may be.
"He let out a growl…"
A line that has come up in almost all of my novels that have territorial Heroes. Aah, that word: Territorial. Another word that´s often associated with male protagonists. They are territorial. Sure. Why the hell not, right? It´s supposedly hot to read about a guy growling his way in to a woman´s knickers.
10 years, people…. I´ve spent 10 years of questioning this in romance novels and have only recently asked myself what I would do if a male would growl near me. Would this even happen in real life?
My first thought and facial expression would be, without a doubt, this, should a man ever growl in public: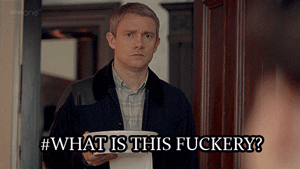 The thought alone of the husbutt growling his approval when seeing me in a dress would definitely earn him this reaction from me: And should he ever growl because he´s jealous then I might have to use physical education:
This is not to say that growling should be banned from all modern romance literature. Growling works beautifully for fictional characters in paranormal romances and fantasy novels or (!!!) for contemporary romances that involve male characters who´ve once been feral children that have had been forced by nature to adapt to wildlife and animals- Technically, they´re allowed to growl.
"I heard a low threatening growl from somewhere in the room. It was him."
So, my question is:
Mr. Male Protagonist,
Why do you growl? Why not just smile with pride, use a great comeback line,.. or how about moaning? If you´re going to do something during your less animalistic sex then you shouldn´t growl.
---
QUESTION Of The Day:
Am I alone with my thoughts? Do men these days growl? Have you ever heard of a female character in novels growl? What are your thoughts? Does a growling male protagonist bother you? What do you think about growling in general?
Feel free to leave any thoughts in the comments below. ❤
---