---
What do you do after you´ve read a blog post? Do you leave a "like" or do you leave a comment? Do you do both, or are you one of those silent ninjas who just read and move on?
I admit when I saw this post I dropped everything to have a closer read. Because why wouldn´t I want to know what other bloggers believe could be the evil issue behind this like & comment dynamic? It´s interesting… or, let´s just say I find it interesting.
I live for statistics and diagrams ( yes, I´m one of those people ).  I like to take thinks apart and see how things work. But getting down to the nitty gritty of WHY people are more inclined to hit a like button and not comment? That sounds like a year long mission. It might be impossible for someone to figure this complicated issue out. But there might also be an easy answer to all this.
Dominic´s post was a joy to read. Straight to the point and informative.  I agree with what he believes are the reasons for why people "like" and not comment. ( If you haven´t already, I recommend reading his post. It´s interesting ) I also believe there´s more to it than the reasons he mentioned.
Dominic has stated that it´s a matter of what makes people comment on a blog post– And that would be:
A sense of blog personality
It´s true that if a blog doesn´t offer some sort of personality a blog post will probably  seem like a robot- cold, clinical, technical…. The people who follow said blog know about the posts but they won´t "know" the blogger if there isn´t something that includes a speck of humanity.
This also applies to blogs / bloggers offering too much personality. As soon as things turn into "me, myself & I"  then they can easily slip into the "they´re so full of themselves" category.
How will anyone be able to comment on someone´s work if they have little or too much personality?
So, it´s about finding a healthy middle way.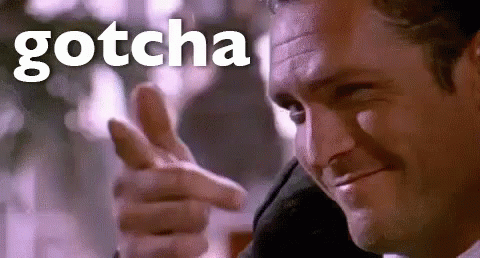 Hmm… But not everyone can do that. Okay- let´s move on.
It doesn´t end there. Having a decent online presence isn´t the only thing you need. A blogger would need to also publish posts people want to read about. There´s a problem with that, though- What is it exactly people want to read about?
So, we have two big points that need to be addressed, followed by questions that need answers:
Have a personality that´s appealing to the general audience
Have the content people want to read about  / need
Unfortunately, these points open a whole new can of questions.
How do I know if my personality is appealing or not? 
What if I have a great personality?
How can I run a personal blog if it doesn´t represent me, myself & I?
What if I am up to date with my topics?
Is my content less valuable because I´m not publishing what´s needed?
What content can I offer that gets people to comment?
Tricky, isn´t it? It sure as hell seems like it.
Now here comes the part where I agree with Dominic´s post to some extent:
Yes, having a personality is important. But who´s to say what type of personality works best? Because the world is filled with people, and people. There are young and older book bloggers. Parents and people without children who blog. Introverts and extroverts who type their fingers sore from blogging. All these types of people will most likely have different personalities and life priorities that will  influence their personalities in one way or another. And as it is with bloggers, there are different types of readers. People who seek out certain content that has `hopefully` been written by people who´s personalities speak to them. Because, yes- people feel comfy with others who fit their bill. 
In a sense, it´s a matter of liking a personality.
Let´s take my sorry self as a totally random example ( because I have no one else at the ass crack of dawn who´ll play guinea pig for me ):
I´m an extrovert. I´m outgoing and love to meet new people. I´m straightforward and I have a take it or leave it attitude. All this will reflect in my posts because that´s just the way I am. There will be people who won´t be able to relate with my posts. There will be people who won´t like my personality because it comes across as too crass. But there will be people who will approve. There will be some who don´t feel intimidated / offended / bored.
And this is where I can answer the first 3 questions from above:
Your personality, whatever type you have, is appealing. There will always be people who will appreciate the character of your posts. You can be an asshole or a wallflower – You will find your audience. 
Maybe it´s not your personality but a slight lack of confidence in specific areas? Say you have a great post, a wonderful personality but your post didn´t end with an invitation for a discussion? 
Your blog automatically has a personality when you include your opinion or thoughts. The moment you include "I think.. / I believe.. / In my opinion.." you´re already revealing pieces from yourself. This personal info can be tiny or lengthy but you´re still there. 
As for the content:
Unless you´re a gossip blog there will hardly be anything unique you can write about that hasn´t already been seen / read before. We live in a fast moving world where stuff is being published by the minute and all the hype over controversial topics, all discussion posts have already had their shining hour. This should always be remembered when becoming a public figure:
The demand is high, but the number of suppliers is higher.
Meaning – there is competition. Granted, book blogging is for most a hobby and therefore can´t be considered a rat race ( although some think it´s just that ) but there are more book bloggers out there than you can imagine. It will be impossible to stand out unless someone comes up with a shockingly brilliant marketing idea ( naked bookstagram features, just offering a suggestion. lol ).
For me, the comments and `likes `ratio isn´t a personality problem. It´s more about  "fitting the bill".
If a blog has over 2000 followers and only a handful are active fans ( the people who leave comments and likes ) then the problem lies more likely with
the majority only followed in hopes for a follow – back
the majority doesn´t spend time reading a blog feed
people don´t care
the majority is too busy with themselves
the majority of followers are silent ninjas: read & move on
And all this isn´t terrible because this is how the world works.You can have the best personality ever and have the best blog posts ideas, well written content, etc. and STILL be subjected to a few comments despite your large following.
Also, by working harder ( or by giving your online personality a shift ) to gain more followers  there´s a huge chance you´d only be pushing numbers around.
2000 followers = 20 – 40 comments
4000 followers = 40 – 80 comments
Of course, I could be wrong. I could also be right. What do I know? I´m just a book blogger trying to figure this whole thing out at  3:25 a.m.
As an experienced book blogger, I can easily say that gaining comments and likes takes time. You have to invest time to find like-minded people who´ll recommend you/your work and invest more time waiting for others to find you. This is easier said than done but it´s possible.
Remember- your content is valuable. Your ideas and thoughts or even your reviews are contributing to the book blogging community. If you´re a book blogger and you´re wondering where the comments from all your 2000 followers are – There´s no need to worry ( unless you purposely shit on someone, then you need to worry ) Book blogging is not about comments or likes ( although it´s nice if they appear ). It´s supposed to bring a book blogger joy or some sort of satisfaction to express themselves and share their thoughts.
As for myself- I love to comment and like on other posts. In some odd way I see commenting as a form of recognition. "Hey, I actually read your post." is what my comment ( aside from my actual comment ) is saying. A like is quickly given but doesn´t hold as much worth as a comment. But this is just me and my opinion.
Others might not feel comfortable commenting. Others might not feel the need to comment. Who knows. We can´t and never will be able to read people´s minds and win the comment war ( just as authors will never win their review war )
Should you be a blogger who  wants / needs the comments under your posts because you´re on some bookish mission then there are ways to reach that goal. Prepare yourselves to dive deep into the book blogger treasure chest because there´s a whole lot that can help generate comments.
---
How about you? What are your thoughts on why people rather like than comment? Have you experienced this problem? Let me know in the comments below. ❤
---
Thank you for taking your time to read this post. It´s much appreciated.