As a book blogger I feel it´s important to talk about what I´m passionate about- Books. And with my self-proclaimed responsibilities as a book blogger I actually want to discuss every aspect of book blogging. The good, the bad, and everything else in between.
It´s actually important for me to share my thoughts ( or else why blog, right?) Totally misses the point if I don´t at least give my readers insight on my opinions.
Opinions. Yes. Those pesky things that get people in to trouble sometimes. With all the social do´s and don´t´s it´s hard to keep up on what etiquette demands / allows these days.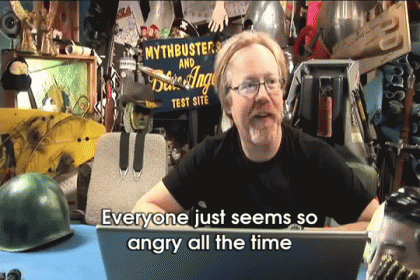 I read somewhere that it´s frowned upon to upload a review for a book that´s been DNF´d. The reason for that was / is simple. Didn´t finish the book? Then you can´t fully judge it. Makes sense, right? Sure it does. But what if someone DNF´d a book and still wants to talk about it? To give a deeper explanation on the why´s? Is that frowned upon, as well?
Technically, if a post isn´t stamped as a book review then it´s safe to share ones thoughts. At least that´s how I see it.
Not too long ago I decided to give some hyped books a go. Books I´ve successfully avoided for a very long time. One of those extremely hyped books is `Throne Of Glass`
by Sarah J. Maas. And there were a few reasons aside from the hyped issue for me to not go near this read.
I dislike the cover image ( yes, I´m petty like that )
It´s  a Young Adult fantasy romance ( an interesting combo )
The author has a certain story telling style I wasn´t able to warm up to
But I kept reading the praises and listening to a few of my friends rave in the highest notes about this book. With that in mind and knowing full well that different books from an author can be better ( or worse ) I finally caved. I´m a sucker for romance, so… why the hell not?
I was prepared for everything. What I wasn´t prepared for was my fast growing disinterest.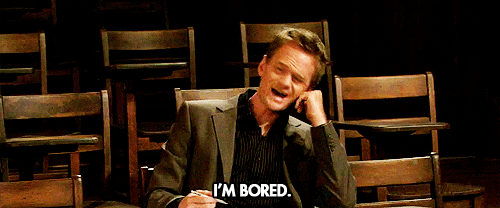 I get bored really fast. This isn´t the best basis for reading, I admit. Yet, I do have a reading system that works well for me. If the first 100 pages don´t grab my attention enough then it´s time to move on.
With `Throne Of Glass` I did just that- moved on. As much as I wanted to give this book a fair shot I just couldn´t continue the story. I´m not saying the first 100 pages were total shit… All I´m saying is:
It´s a story that´s made its rounds before. For me, this means I´ve already read close versions of this story. Some of these versions were better, some worse. I dislike sitting here thinking "Oh, not this again." while reading. I´m aware that no one can reinvent the wheel but I would have liked a little more spark in this one or anything that would have separated this read from others in a positive way.
Celaena, the assassin. Yes, I know. She´s a fantasy figure. Trust me when I say I really tried to see the beauty of her character. I don´t think I can consider myself open minded enough to accept the awesomeness of her annoying attitude. I´m all for being bad ass and going against the mainstream but Celaena? The ungrateful slave / assassin / slave? Nope. I don´t have the energy to appreciate her. I saw so many comments on how mind blowing her character is. Celaena is powerful, awesome, etc etc. Yupp, nope. I hope this isn´t the new YA fantasy Heroine standard.
Tongue clicking. I´ve mentioned this before in my review for Sarah J. Mass´s `A Court Of Thorns And Roses` and now I´m convinced the author´s whole imaginary universe has tongue clicking characters. I really should have counted the tongue clickings from page 1 – 100 because there were more than enough. "He clicked his tounge"
Being repetitive isn´t a good thing.
The boring bits. Okay, so here´s the thing- Sometimes parts we consider to be boring often add value to a story later on. By giving up early a reader´s probably missing out on something great. The key word is: Probably. There´s no guarantee my expectations will be met and I won´t stick around to find out it that happens. For me, the boring bits felt like one big boring word salad.
As I´ve said, I tried. I truly did. And I failed. Or, the story failed me. Either way, I don´t believe I´ll give another Sarah J. Maas book a try. Her books aren´t for me.
That wasn´t so bad now, was it? A pseudo review for a hyped book.
And because I chose not to continue `Throne Of Glass` I will also not rate it or publish this anywhere else as a book review.
---
Thank you for reading. I hope you enjoyed. ❤