ATTENTION
What you are about to read contains sexual content, possible explicit language and other adult things. This post may not be suitable for visitors under 18. In short: Go away if you´re under age. 
A book is a book, no matter what´s inside or how the package looks like, right?
Said no book loving person EVER.
It´s no secret that romance / erotica books have the worst covers and sometimes even the most absurd titles. The only good part is you don´t have to go on an intensive book hunt when looking for a romantic or even an erotica novel. Because one can spot them from a mile away.
Covers for some romances and many erotica books have the unbelievable power to scream
"HERE! OVER HERE! WE OFFER SEX AND LOTS OF IT"
Is that a bad thing? It depends on the reader and what they´re looking for. But there are, without a doubt, horribly amusing book titles for the genre. Covers are one thing, titles another. Combine the two any you can have something explosive.
Would you like to know what I want? A romance novel that doesn´t have a cover image and title that states the obvious. I´d like for once to look at a cover and title without having an inner field trip.  I guess the book Gods think I´m asking for too much.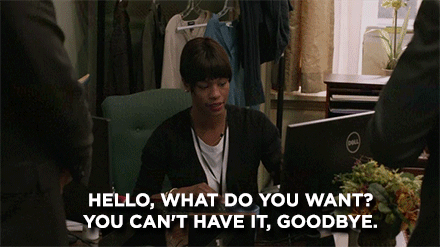 I might as well tell you I wouldn´t purchase any of these books based on the title and cover image ( unless they´ve been recommended by my trusted book chics ) Why? Get ready.
---
#1   `Filling Her Up` & `Knocking Her Up`- Jordan Marie & Jenika Snow
First Reaction:    Howling with laughter
First Thought:    I need a full tank and a baby.
Let´s Talk:   There is a positive side to all this. At least the stud muffins aren´t sporting any outdated tribal tattoos. That´s about all the positive I can come up with.
#2    `Hate Me` – L.P. Lovell
First Reaction:   WTF face
First Thought:    I´ll hate you with pleasure.
Let´s Talk:   Is that a rose in the background? A rose and a cigar smoking snuggle bunny begging to hate him? Is this supposed to change the color of my panties?
#3   `Don´t Look` –  Jessa Kane
 
First Reaction:    Confused
First Thought:    But how…. Oh nevermind. Just take your panties off. I´ll sniff you out.
Let´s Talk:   Okay, so the cover image is not too shabby. Pretty and coy cover model covering her boobs. The undies aren´t cutting off the blood flow… It´s a decent image. But the title and tagline? Does this mean there´s someone in the room who has to watch while Miss Shy Tits is getting down to business alone? I´m confused.
#4    `Prom King` –  Penny Wylder
First Reaction:    HOWLING
First Thought:    That´s one fit High Schooler.
Let´s Talk:   You´ve got to be fucking kidding me with that cover and title. A 20- 30 yr old Prom King? Roses?! Rings? For fuck´s sake. I can´t stop laughing.
#5     ` UnScrew Me `  –  Hayley Faiman
First Reaction:    Uuhm…..
First Thought:    I have questions.
Let´s Talk:   Screw you = Fuck you. Screw Me = Fuck me. Let´s screw = Let´s fuck.
UnScrew me = ?  How does one unfuck someone? Unless the person is a bottle. Oh! Now I get it. Being a bottle is probably some hipster term for a lame person. "You bottle, you!" In that case, he can be unscrewed. Uhm, is oily Olly so hot that his mere presence causes things to burn in purple  flames?
#6    `Giving Her My Baby` –  Alexa Riley
First Reaction:    Eye roll
First Thought:    Tell yourself that and you might believe it yourself one day.
Let´s Talk:    Judging by the look on the guy´s face he´s regretting the moment he didn´t "pull out" as the tagline so kindly states. I bet the guy is wishing she would have just swallowed.
#7   `Rubbed Raw` –  Bella Jeanisse
First Reaction:    DYING from laughing so hard
First Thought:    I bet the drumsticks she used feel the same.
Let´s Talk:  Hands down- this is the most amusing title I´ve ever seen. Let´s ignore the half assed cover image for a second here. Rubbed raw? And the title for the second installment will be " Plucking Splinters From The Beaver" including an unforgettable tagline "She couldn´t find a carrot."
# 8    `Driving Whiskey Wild` –  Melissa Foster
First Reaction:     What the….
First Thought:     Don´t do it, Whiskey! Don´t jump!
Let´s Talk:    The cover model looks like he wants to commit suicide – With open pants. I assume it isn´t the author´s intention for her readers to think her character model is in so much misery but.. give me a fucking break. Either take em off or button up. Ain´t no one got time for an open button. It looks like he forgot to redo his pants after a quick wee.
#9    `Lick` –  Kylie Scott
First Reaction ( in 2013 ):     Impressed
First Thought ( in 2013 ):     Someone gonna licky dicky in this one?
Let´s Talk:     Okay, so I actually read this one back when it was first published. Call it a sin done in my blogging beginner years. It´s a classic, though. To be honest- `Lick`wasn´t such a bad read. But the title has brought me so much joy over the years. To this day whenever one of my ex – co bloggers mention Kylie Scott I break out in a laughing fit and rename the book.
Come And Lick A Dick
Wanna Licky Dicky
Licks Away
Stage Lick
I can´t even remember if there was any oral going on in this book ( it´s been 7 years ) or if the head given was any good. But that title… and that brooding musician. Priceless.
#10    Decker´s Wood – Kirsty Dallas
First Reaction:    Doing double take
First Thought:   I´m scared
Let´s Talk:    THIS is what happens when tribal tattoo guy puts a shirt on. He becomes Decker and has wood. I seriously can´t stop laughing. Can someone tell me if Decker is in the lumber business or if he just suffers from a permanent hard on?
---
On a lovely side note:
I have nothing against tribal tattoos. As much as I don´t want to admit it myself, I´ve been a victim of the tribal and tramp stamp tattoos. For those who have tribal / tramp stamp tattoos… I was simply pointing out that these body decorations are out of date ( as will rockabily / sailor / minimalistic tattoos will be in 3, 4, 5 years from now ) regardless how much you still like them ( or not ).
I am also a fan of roses of all colors and sizes.
---
---
Tell me- Which cover image / book title do you find the most amusing?
Many thanks to all who´ve read and appreciated this post. Sending you all my love. ❤