Yes, it´s my favorite day of the week, dear bookish Padawans. And what a week it´s been. I was amused, shocked, stunned… I´m glad I survived.
Let´s all greet Mr. T. F. Squirrel before we proceed.
Very happy to see you, too T. F. Squirrel.
I swear, this week has been super taxing. I finally found a cure for this hellish flu. The key is to pump yourself with vitamin C. I had a minor skin break out from all the oranges and lemons I ate the past week. But hey, I don´t feel like dying in the a.m. anymore, so that´s a plus, right?
Then there was my apocalyptic B-day on Wednesday. Not only did I call my family in the States ( to thank them for the Valentine´s – Birthday cards ) to remind them for the x-th time that my birthday ISN`T on Valentines day, I also had to let the 37 sink in. Meeh, I did that over cheese cake so it wasn´t that bad. My daughters asked how old I am now- And because I know both are worse than the newspaper with their gossip I told them I just turned 30. Word has spead already. #VillageLife
Speaking of Valentine´s Day- Am I the only one happy it´s over? Seriously, all the pink hearts and flowers and love declarations…. Do we need a special day for all that?
Let´s dive in to the book world now!
Evil tongues claim there are people accusing others for cheating on Instagram. Okay, fine. I´m the evil tongue who has been spying on certain online personalities and has noticed there´s a small "fake coffee" war going on. And it´s quite a vicious one, too. I swear, someone always has to share their shit fit about some petty issue and act like a victim. And here I thought this book community was a full on hugger place.
But do not fear, friends ( and all you fake coffee victims )… I have a post about that scheduled for the upcoming week. Who´s excited? I`M EXCITED!
I still haven´t been able to read this week. Trust me- I had such a hard time acting like I wasn´t home on Wednesday. I spent all my energy on my hiding skills. Now I have no excuse as to why I haven´t read. This will be my last excuse.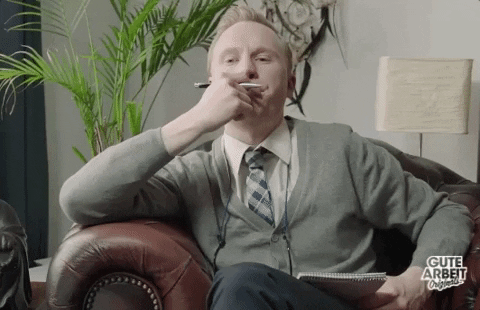 Okay, bookish Padawans…
It´s time to bid you all farewell. I hope you enjoyed the Friday gossip ( even if there was a little ).
Until next week.
Shower the world with book love, y´all! ❤