A post about a blog post I recently read from the awesome Drew @The Tattooed Book Geek and am too ashamed to leave a lengthy comment ( as I´m positive I´ll either blow up his comment section, his WordPress account or WordPress in general ).
Earlier today I spotted Drew´s post, Let´s Talk Trigger Warnings, published in a Facebook group and just had to drop my drill ( yes, I was drilling… making a greenhouse, y´all ) because I´ve become a new fan of Drew´s and will literally stop whatever I´m doing to read his blog posts.
Whatever you do I would advise you to read Drew´s post ( click here to read ) before continuing with mine as his post is a) much better, b) more diplomatic, and c) worthy enough to shower with chocolates.
While reading his latest update I couldn´t prevent the smile from growing on my face. Trigger warnings for books.
A subject many book lovers LOVE to argue over ( myself included ).
I think it´s hard to write about your opinion on the matter because the risk is just too high. You risk losing followers. You risk your reputation. You even risk friendships. But on the flip side – You might also gain new followers, your reputation might glow and you might make new / more friends if you state your opinion on controversial subjects. Either way- there´s no telling what´ll happen. Guess it´s only fair to try and see where your opinion will take you, right?
Where were we? Aah, yes, Drew´s trigger warning post. Right.
Before I start agreeing or disagreeing with Drew I think it would be wise to know where I stand on the matter.
Trigger warnings / warning labels do nothing for me. I´ll aknowledge them but they don´t sway my interest or reading choices. Trigger warnings of all sorts don´t influence my book purchase what so ever because I don´t care for them. In that fragile moment before buying a book I read the synopsis and already have a rough idea on what the story is about and piece the rest together. I don´t need to know more. Should a subject I don´t necessarily like pop up then that´s just the way it is. I have no one to blame. Not me, not the author, not the publishers or even the book itself.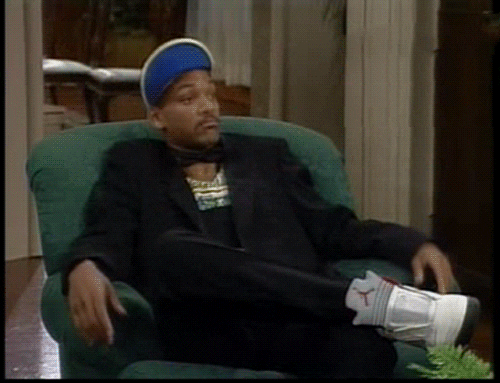 Now, let´s cover up Drew´s points on trigger warnings.
On a Twitter post of his he asked if people included trigger warnings in their reviews.
I wish I had seen that Twitter post ( I didn´t because I suck at Twitter ) because I would have voted with "No", I don´t include trigger warnings in my reviews and as Drew, I won´t start including them, either. I will give a vague description on what the book entails in my review ( e.g. It´s a dark romance with steamy scenes ) but I will not go out of my way and include a warning label for my reviews. Pick out what you like out of my review and decide for yourself. While many of the world´s population feels triggered… many also don´t. And everyone has the option to follow or unfollow me, depending on what my content did for the readers.  I won´t waste my time apologizing to sensitive / or triggered people for expressing my thoughts. Call me rude, crude, insensitive, mean… I refuse to walk on egg shells for the sake of likes or out of fear of not wanting to make someone suffer more ( the reason for that is below ).
Here´s the thing- I can´t tell the difference between someone who truly has a mental illness or suffers from PTSD and who just claims to suffer from it because they can´t tell the difference between a a dislike and an illness. I can´t smell through my laptop screen who´s just being sensitive or who´s truly struggling. Not everyone reveals their life story online and I don´t expect them to, either. I have no problem with the trigger topics Drew listed and I run my blog with what feels comfortable for me. I will voice my likes and dislikes ( e.g. I hate when religion is included in romance novels /I love second chance romances ) but I will not shy away from "trigger" topics. This is just me. I can´t speak for others. I think the main problem with this IS because it´s hard to tell the difference between just being sensitive and really suffering. My heart goes out to those who truly suffer but I have no sympathy for overly sensitive people who just don´t like a topic.
Authors these days include trigger warnings for a few reasons:
They want to prevent angry and potentially harmful reviews for their books. This can damage sales as many "civilians" ( non book bloggers ) just look at the star ratings and hardly ever read the review behind the rating
Because they can´t know who´ll be triggered by what and to what level they´ll be triggered. This is something authors need to realize that they can never win at. Whatever they include there will always be the 1 asshole demanding a refund or bashing a book for the tiniest issue THEY had.
And there are authors nowadays who include so many trigger warnings that it can almost be seen as a major spoiler.
"This book contains age gaps, adultery, alcoholism, sexual assault. Extreme graphic scenes."
A field trip for me, as I´m a reader who actually wants these topics to be woven in to a story. Imagine my disappointment when I read about the age gap of 10 years ( 26 and 36 is not the end of my world ), the adultery turned out to be a simple peck on the cheek ( again, not cheating for me ), the alcoholism was a case of the Hero having a weekend drinking spree ( you are not immediately an alcoholic if you drink alcohol over the weekend ) and the sexual assault was the Hero farting the wrong way ( in my opinion ). And what about the extreme graphic scenes? Well, folding laundry can be graphic, too.
In short: The book was about a couple who lived and loved until he cheated, then he partied, tried to get back with the Heroine, was successful and they had steamy sex and remarried. The nutshell synopsis / trigger warning.
My point is- authors are often too careful for no greater reason. They want to play it safe because they don´t know who will be triggered when and for what reason. This is not the author´s fault. The problem is with the readers. Authors know this. Readers don´t. They refuse to see the difference between what Drew mentioned as Reality vs. Fiction.
To Drew´s question:
Bloggers come in all shapes and sizes, all ages too and I'll ask, do you think that age has any influence on the attitude towards trigger warnings? Do you think that older bloggers are less inclined to include trigger warnings in their reviews and have a different attitude towards them than, say, younger bloggers? Or, is the age of the blogger irrelevant?
Yes and no. I think it has a lot to do with age and generation and also a lot to do with one´s personal mindset. I´m an 80´s kid born into the military life. Without wanting to bore you- The first half of my life was anything but easy. Now, I´m 36 and can say that I don´t have the energy to deal with most of the shit younger bloggers deal with- ergo: the reason why I can´t relate to most younger book bloggers. Sometimes I sit here and read reviews and think "Please, find Jesus." just because I can´t understand WHY certain topics ( usually the topics I consider to be peanuts ) bother them so much. But then on the other hand, I´ve met young book bloggers who are genuinely level headed, who publish really great reviews and give excellent explanations on their feelings and thoughts in a mature way. So, I definitely have a more of a "kiss my ass" attitude and that, in my opinion, has to do with a combination of the above. Lol
Trigger warnings genre specified? Pfft. Part of me wants to yell "YUPP! OVER HERE IN THE ROMANCE DEPARTMENT BIG TIME TRIGGER SALE. GET ALL FOR THE PRICE OF 1!"
Does anyone remember the case back in 1992 ( if you don´t remember then keep reading. I was 10 back then and still remember it as if it happened yesterday. My dad bitched so much about this )?
An older lady sued McDonalds because she spilled hot coffee on her lap. For me, that was an epic moment because even then I asked myself if the lady was unaware of the fact that coffee is hot. Coffee = Hot. Even older people know this. Which brings me to my point:
Readers of certain genres KNOW what type of book they´re getting themselves in to. They should NOT act surprised when something genre related pops up in the story.
YA – You´ll more or less be confronted with young adult problems. Stuff you wished you could still consider as a problem. Angst, love, drama…
Erotica – I really hate to break this to y´all… but there´s a 100% chance of sex being included in erotica novels. Lots of it. 3 scenes per chapter if you´re lucky. Don´t expect to find a greater purpose in eroticas. Very few have sex AND an actual story.
Romance – This is where all the fun can take place. Be prepared- you might be confronted with at least 2 trigger topics you react to.
Fantasy – This is where the gate is kept wide open because anything is possible for fantasy novels.
Horror – Boo!
Thrillers – Well, let´s see…. blood, death, suspense,…
A reader has a rough idea what they´re getting in to when picking a genre. Should a reader need more details then a visit to Goodreads has been claimed to be helpful.
I don´t think there are more trigger warnings for certain or specific genres. My wild guess is that all suffer from the same issue.
Now, to answer Drew´s final questions:
My thoughts on trigger warnings are: If you feel you need to include them then go ahead. Just ask yourself WHY and for WHO you are including the warnings. If you don´t feel the need to include them- even better. Do I think reviews need trigger warnings? Absolutely not. Entertainment needs no warning. Are trigger warnings important? HA! In some cases, yes. Other cases, no.
Here´s a small ( and sadly true ) example of  books that have a certain trigger warning but don´t need them.
LGBT, LGBT+…
I once had a heated discussion with a book blogger on her distaste for gays in romance novels. Look, this is not an issue of liking a topic or not. This is a matter of humanity. She wanted a warning beforehand to not be confronted with what she believed is a mentally unstable person.
Although we live in 2019 there are still youngsters who believe the LGBT community should be locked up and treated…. preferably with a cross and a priest. To demand a warning label for a book that has a sub character who´s gay just shows what type of person you are. You don´t have to like LGBT romance novels but you don´t have to voice your small minded and hateful opinion in your review and demand a trigger warning.
I would rather not read romance novels that have children included. And now that we know this, what are we going to do about it? What can I or you buy with this information? Nothing. The reason for my dislike is simple: I have kids. When I read I want to mentally escape motherhood for a few hours. This does not mean I´m triggered. It also doesn´t mean I´m giving a book with kids a lesser rating. And PLEASE- Do not think I don´t love my kids because of this. I´d just prefer to read a romance novel without kids involved. Nothing more. Nothing less.
Dear Drew,
I thank you loads for the awesome blog post you´ve written. I applaud you for being diplomatic in every way possible and for pointing out what the true issues are.
I agree with 95% of your post and am looking forward to read more!
PS: See why I couldn´t comment on your blog post? Lol
Keep it up.