Book recommendations – They come from all corners of our social circles. Friends, family, neighbors, teachers, book store sales people and of course, from book bloggers, as well. Especially from book bloggers.
Everyone knows what the sole purpose of a book blogger is.
Yes, us book bloggers spend time reading and post book related topics on our blog. We take pictures of books and post them on Instagram and what not. Book bloggers are what I like to refer to as the "middle men". Us underpaid lot stand between the publisher and consumer. Even if we love our book blogger life we can´t ignore the fact that we´re holding the asshole card in this game. We´re highly needed in this business but our work is often not valued as it should be. Our reviews are read but the effort behind our reviews hardly bear visible fruits. I´m not saying the efforts book bloggers invest in reviews and other book promotion are worthless. It´s actually quite the opposite case. What I´m saying is – Book bloggers hardly know when their book recommendations have paid off. We have no way to track down how much our reviews have helped. Because people are silent ninjas who want to avoid any form of communication / interaction. Do anything, just don´t talk to the book blogger.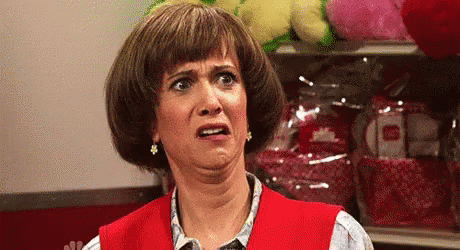 That´s a crying shame, if you ask me. As I´ve mentioned in my What Does A Book Blogger Do post – Book bloggers don´t need a lot to feel appreciated. Our modesty is screwed down so low we´re happy when we receive a single comment. This needs to stop.
Here´s a thought: Wouldn´t it be nice if our hard work actually paid off? Wouldn´t it be fab if our reviews received more than just a like or a comment? The answer is: YES!
This is why I´ve decided to include another monthly theme on my blog.
Book Bloggers Made Me Buy It
A simple post where I reveal the books that were recommended by other book bloggers.  I´ll also include where the recommendation came from and how I was convinced to buy said book. I will also include a monthly insta feature and a blog mention in my review. 
Because working the book bush drums isn´t always helpful. Positive word to mouth promotion works slow ( unlike negative book promo. That shit travels at the speed of light ).And guess what? This whole thing isn´t some new invention of mine. This is me reviving what worked beautifully back in the book blogger glam days. At some point this simple act of courtesy died and it´s high time this cool way to spread the book love is brought back from the dead. Aside from that –  I like recommendations from like – minded book people. I love being convinced to buy a book. So, here we go:
A HUGE thank you goes out to…
Paige @ Bookish Paige 
Thanks, girl, for recommending `Love Song` by Sophia Bennett. 
It´s been a while since I last had a chance to read a rockstar romance. Fingers crossed that I´ll love this as much as Paige did. ❤
And again, I have to thank Paige for giving me that last push for `Throne Of Glass` by Sarah J. Maas. I have to admit that this one has been on my shit list for so long that I´ve developed an unhealthy distaste towards this series ( because of the fact that many have tried to shove this book in my  face and down my throat ). Paige assured me there was romance in this book. No harm can be done when romance is involved, right? RIGHT? 

A warm thank you goes out to the mother of my daughter´s best friend, Simone, for recommending `Cinder & Ella` by Kelly Oram What would have been a 30 minute drive to Ikea turned out to be a 1 hour detour ride because Betty made me miss the exit twice with her book recommendation abilities.
There ya have it. These are the books recommendations I´ve taken to heart .Be sure to stick around for my reviews on each book. But before you leave…. 
Tell me: How do you find your next reads? When a book blogger recommends a book, do you read it and share your feedback with that blogger? Let´s chat! ❤