Hold your knickers in place, folks, because this is going to be a special awkward post on the 10 Most Revealing Book Titles! Because the internet doesn´t have enough of these `Top 10 Most…` posts.
Don´t tell me you didn´t see this coming. Seriously, you just had to know I´d not only want to reduce myself to examining book cover images. Nu-uh, mister / missy. I´m going to take this a step further and tackle book titles, too!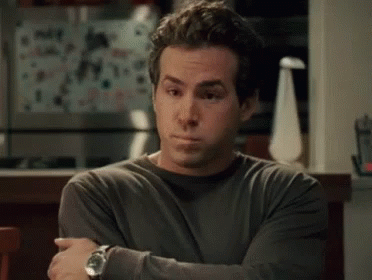 Because there´s a whole book universe filled with crazy, suspicious, revealing book titles out there, especially in the Lit-world.
We´re all good at judging a book by its cover. I say a title deserves just as much judgement.
A book title is important. Just as with the cover image, the title represents a book. The title has to be just as eye-catching as the cover image to grab a reader´s attention. Besides, a book without a title is going to be a bitch to find. Can you image the chaos title – less books would create in our world? I´m not going to even try imagining that because my brain will probably start to hurt after 5 minutes.
Remember the part where I mention how a title represents a book? Yeah, some writers / authors ( whoever the foo foo picks a title ) take this little aspect too far and reveal the who story – Just with a few words. And some…. * bracing myself for this one * just don´t give a hoot or they give too much of a hoot- thinking they´ve gone all creative with their book titles. These people haven´t understood the meaning of `make or break`. In many cases, authors tend to break more than make.
Another thing I´d like to add is: If you have a wild imagination ( like myself ) and find humor in almost everything in life ( even book titles. ESPECIALLY book titles ) then you´ll have a hard time finding a title that´s actually interesting instead of humorous. For example: When I see a book in a bookstore with the title `What If It´s Us`my mind will immediately create a convo that looks something like this: "What if it´s NOT us, huh? What if it´s the other guy with the comb – over in aisle 3? What if I was a giant? Would they let me have all the corn flakes boxes for free?" Do you feel my pain? No?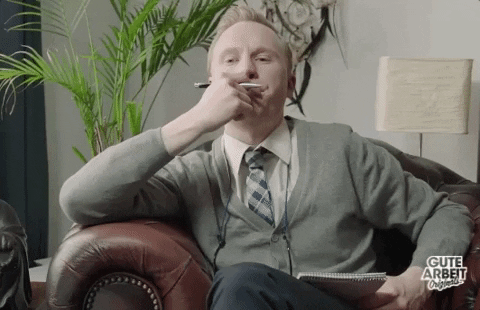 Still, `What If Its Us`is, despite my weird ways, a great title. It´s catchy. It makes me want to find out more about the book. The title doesn´t spoil the story.
Nevertheless – Book titles are a matter of taste. What I find weird doesn´t mean it IS weird.
Here are my 10 Most Revealing Book Titles! Feel free to chip in the comments below if you agree or disagree with this list of quirky and questionable book titles.
Drive Me Wild – Julie Kriss
I see what ya doin´there. A guy with arms as thick as my thighs, tatts and a little thumb to lip action… add the revealing title and I know without reading the blurb what the book is about. Do I find the title catchy enough? Nope. Ain´t nothing driving me wild here.
2. Good Gone Bad – Giana Darling
I really appreciate not having to buy this book now because I know the story has a character that´s gone from good to bad. And by the looks of the guy´s face in the image… He looks like he´s giving me the "You really sure about getting this book?" look while escaping prison. Is the title catchy? Not for me. Too revealing and not interesting enough for me.

3. Once Upon A Texas Christmas – Katherine Garbera
Of course. A Texas Christmas. Gottcha. I predict Texas and Christmas. My gut tells me I´m not far from the truth. Aside from the fact that I loathe Christmas romance novels I´d say this would never be something I´d want to buy. Is the title catchy? No. It´s too long and something people can easily oversee, unless they´re looking for this particular type of read.

4. Uncockblockable – Shay Savage
Damn! What a title. To tell you the truth, I wouldn´t know what to do with a book with that title. Probably never read it because it has the word cock in it. Look, I have a potty mouth and can be vulgar with the right company… but the word ´cock´doesn´t necessarily belong in a book title. I might be alone with this opinion but hey… it´s a turn off for me. Also, the title is placed in the worst place ever. On a shirt? The author´s name is more prominent than the title. Do I think the title is catchy? Yeah, for the wrong reason.

5. Possessed By The Vampire – Kellie McAllen
Is this some weird spanky spanky vampire romance? If so, then I´ll pass. Is this perhaps a romanticized bloodsucker tale about a young woman who is mad with lust and a vampire who´s dying to control the young woman´s libido? Is that an Aztec temple in the background?! Do I think the title is catchy? NO! The title is a tad too tacky for my taste.

6. The Bull Rider´s Christmas Baby – Laura Marie Altom
Understood. The baby is due on Christmas. His/her father is a bull rider who I assume is also a cowboy ( the hat is a dead giveaway ). No more details needed now. I can go to bed at night knowing I skipped this potential brilliant read that has Christmas feels, a cowboy / bull rider and a baby in it. Is the title catchy? Absolutely not.

7. The Hero And The Hacktivist – Pippa Grant
Thank you, dear person who picked the title. It would have been a bitch finding out what the characters do for a living while reading. Who wants to do that anyway? Reading is too much work. The more you reveal on the cover the better. Do I find the title catchy? I find the cover flippin´lazy.

8. Held Captive By The Cavemen – Shoshanna Evers
Tell us more, dear person who was in charge of the title. Would be a shame to leave out all the other bullet pointers. Do I find this title catchy? Uuhm… I don´t know what to think. I can´t stop all the naughty comebacks in my mind for this title.

9.   The Loneliest Alpha – T. A. Grey
Oh, this is a bit depressing. The alpha is not just lonely – He´s the loneliest Alpha, probably from all Alphas existing. He ain´t looking so lonely on the cover image, though. Hey, Alpha of all Alphas, explain yourself! You´re sending off some mixed signals here. Do I find the title catchy? Good Laawd, no.

10. Everyone Poops – Taro Gomi
* slamming hands on table * I KNEW IT! Lol. This is by far my favorite weird book title because it´s not only weird, it´s double weird because it´s for children. I don´t know about you but I think the poop topic doesn´t need further explanation because there´s no avoiding the act itself. Why this needs a book is beyond me. What would book #2 look like? `Everyone Poops Different Shapes and Sizes`?

That´s it for now, dear bookish Padawans. Don´t worry, though…There´s more to this category than you could ever imagine. A whole book universe filled with weird book titles. Stay tuned. ❤
But before I leave…
Do you have a favorite book title that reveals too much of everything? Let me know in the comments below. ❤
---