The 13th Day Of Bookmas and I´m going to do some major personal note revealing. This is probably going to be the most intimate post you´ll ever get to see from me. Why?
Because you´ll get to see:
my * cough cough * shitty handwriting
my questionable ideas 
the weird blog stuff I plan
And of course, I´ll take it all a step further and reveal a side project I´ve been working on with my oldest daughter ( Don´t worry, it´s book related ).
Take a seat, bookish Padawans. It´s going to get juicy. Fingers crossed that you won´t fall off your chairs out of sheer boredom.
PLEASE NOTE that this post is 100% personal. Meaning this isn´t educational or even meant to be helpful ( although I wouldn´t mind if you do seem to feel moved to use whatever tricks / ideas / tips I reveal. Y´all have my blessings)
But before I grace you with my weird shit  creativity… I´d like to say that none of what´s revealed is in any way a guide or a template for proper book blogging. We all know there´s no right or wrong way to go about this business / hobby of ours. What works for me might not work for others and all that shibaz.
As a seasoned book blogger I´ve learned that keeping a schedule is key to a less chaotic blogger life. With all the books us book bloggers purchase, read and review – We can easily get lost in the paper jungle and end up not being able to tell the difference between up and down. In the beginning of my blogger career I started out with Google calendar. But I ended up hating it so I began going the traditional, old school route by using pen and paper to make notes or keep up with new releases and all that.
I´m a pen to paper type of woman and prefer journals over making notes on my phone, etc.. I cannot begin to tell you how many journals I have ( basically because I like to ignore the journal mountain I have growing in my trusty pseudo office ). I use journals to write down all kinds of book blog – ish stuff. Whether it´s for scribbling down new releases, author names, my own ideas… I always reach for a journal.
As of now, I´m constantly using these babies.
My Trusty Blogger Journals
Work That Shit journal: This is where I write down the authors I want to look up and where I try to shift and mold the post ideas I come up with during the day. Let´s take the Bookmas theme I´ve got going at the moment. It´s in this journal… everything all mapped out.
Blogs To Follow journal: This might be strange to some but I do make notes of book blogs I want to not only follow but also keep track of. Here´s some ugly facts: I don´t scroll through the WordPress Reader. Not because I´m not interested… It´s more because I hardly have time between work, the kids and maintaining a household. By the time I go online I´ve missed too much and really don´t want to spend 4 hours scrolling the Reader. I know- It´s an ass move towards the blogs who follow me but I really can´t invest more time than I already am investing. NOTE: This is for WordPress blogs only.
Create A Dream journal: Or in other words: My junk journal. This is where I keep literally all kinds of shit. Instagram ideas, blog post ideas, hashtags, book event layouts, spy dates, Skype sessions with authors, bloggers and close friends who so happen to be involved in the book world… It´s all in here and it´s ONE HUGE UNORGANIZED MESS.
Yes. Believe it or not- I have 2 1/2 pages full of hashtags. This started during the time when I thought I could beat the algorithm on Instagram by using the right hashtags. I gave up shortly after because this became exhausting as hell. I also have a page dedicated to Twitter hashtags and Fb hashtags ( because my old ass had to learn the hard way that a hashtag isn´t always the right hashtag )
I also used to keep track of various social media book blog groups / book pages / Streetteams, etc. by writing down the groups I followed ( to save time ). Now I don´t work bookish stuff on FB anymore.
Ideas journal: This is a place to think. Write down what works for my blog and what hasn´t worked and what I think could work but still have to think through. This is also the a journal I use to keep track of book costs. I, unfortunately, don´t have money growing in my garden so I like to make lists of the books I buy and keep a tight lid on booksih shopping lists. I also use this journal for my mother – daughter book projects.
Aah, yes. The mother – daughter project I mentioned earlier. In the pic above you can ( barely ) see pricings from various online print services. Eve and I have a side project called The Book Owls where we do book charity. That´s right. I don´t just book blog.
The Book Owls is an organization that helps less fortunate children havebetter access to books.
The idea for this happened when I was with the girls book shopping. Eve caught wind of a mother explaining to her kid that she didn´t have money to buy her kid a book. To my utter shock, my kid walked to the kid and told him "Don´t worry. My mommy can buy you the book." And that´s what I ended up doing. I also gave my daughter a gentle speech on how she can´t do that without consulting me first. If she had asked I would´ve said no. But she unintentionally put me on the spot. After that I thought long and hard about how to give kids easy access to books.
Trust me- This wasn´t easy and it took me quite a few journals to come up with a solid plan on how to approach this idea. Fast forward a year….
Eve and I are organizing book flea markets for children´s books ( ages 0 – 12 ) where children can sell their own used books for no more than 2 euros per book. The pic above shows the prices for swag we give the young sellers at the end of the book flea market ( including promo posters, etc ). This is a great way to spread the book love with the younger folk. And of course, all this is non-profit.
We also collect used, in good condition, children´s books in the village we live in and bring these to orphanages, hospitals, and to other children organizations.
Right now, the babe and I are working on a book treasure hunt for our young village members. We bought 2 books ( for each gender ), wrapped them in red and blue gift wrap and will announce in the village FB group that we´ll be hiding these books on one of 3 playgrounds. The first children who find the books can keep them.  All they have to do is create a post in the village FB group to let us know that they´ve been found.
If you don´t see a blog post from me from time to time for a few days then I´m actually working on our mother – daughter charity project.
Phew! That was personal. But hey- I promised insight. Now you know I´m desperately trying to buy my way into heaven.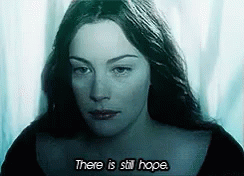 Just kidding. There is no heaven. Let´s take a step away from the charity stuff and move back to the book blog reveals. I have more pics of notes in my trusty journals.
You may have fun now.
And then there is this gem. Yes. I´m a crazy organized bitch who likes to neatly put anything bookish in a folder.   I have 9 years worth of book paper shit.
This folder holds book signing tickets ( or anything book signing related ), author letters and cards ( yes, I get the occasional thank you and Christmas card ) and of course, my favorite swag. Behold!
In the last picture on the left side you can even see a postcard from my first blog, The Divas Book Blog. This I used to send out to authors, signing events and other blogs as a means of self promotion. BTW- That system works wonders.
So there ya have it. I´m stripped bare. You know my organized / half organized – half messy / less organized notes. You now know how I actually work my blog. Wait. That´s not true. You haven´t seen my Google Drive yet. Blog notes are worse there.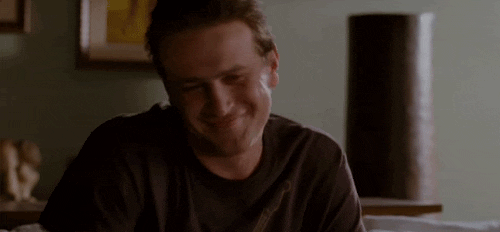 Will any of this help you? I doubt it. That doesn´t mean I wouldn´t find it cool if someone were able to take something valuable away from this post. Even if it´s to NEVER copy my approach to book blogging…. ❤
Now that you know me I think we can get married now. Who´s first? Lol
As always… I´m looking forward to reading your thoughts in the comment box below. Feel free to ask questions if you have any. Are you shocked? Stunned beyond words? Or do you keep notes as well? How do you stay organized? Let´s chat. ❤ ❤ 
Thank you so much for finding interest in this post. Feel hugged if you enjoyed reading about my book blogger notes.