It´s beginning to look a lot like Christmas another
Bookmas Blogger Spotlight!
Hello, friends, family, followers and people who´ve never been here before! Welcome to another fabulous Meet The Book Blogger feature!
Today´s feature is for a book blogger I deeply admire. She´s as badass as a book blogger can get. She has sass and just the right attitude for this line of work. I´m talking about Nada from Early Bookish Birds.
This slideshow requires JavaScript.
This fine lady works Instagram like no other with her creativity and her blog posts range from informative to fun. Based in Egypt ( how cool is that?!) she´s a hard working bookworm on a mission to spread the book – word!
Let´s get to know the power woman behind Early Bookish Birds a little better! Ready?
---
---
Morgana:   Nada! My girl! Thank you so much for wanting to partake in this interview! I´m floored you found the time in your busy schedule ( because us book bloggers are busy babes this time of year ). Totally appreciate this. Why don´t we have a seat and order some food? What will you have? I read in your Goodreads Bio that you love to eat. Girl, I can see us turning this interview into a foodie exchange rather than book talk.
Nada:   Heyyy Morgana!
God it feels so good to do this with you, I'm genuinely happy that I got to know you , girl. And actually doing something together!  I have never done this before, So I'm super excited to do this!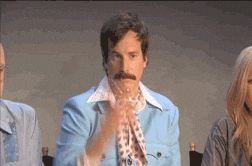 Food you say? Oh I will have a cheese burger and texas chilli fries, please. But I gotta warn ya, it may get messy.
Morgana:    Hello, burgers and fries! My personal comfort food. Messy? Honey, it ain´t a burger if you / your plate stays clean. But wait- Are we talking about the homemade kind of McDonalds burgers?
Morgana:    What I love most about your posts is that they´re so down to earth. Everytime I read one of your posts I immediately feel at home. You make book blogging seem effortless. How do you do it?
Nada:   Thank you for saying that, girl. I'm gonna blush or smth.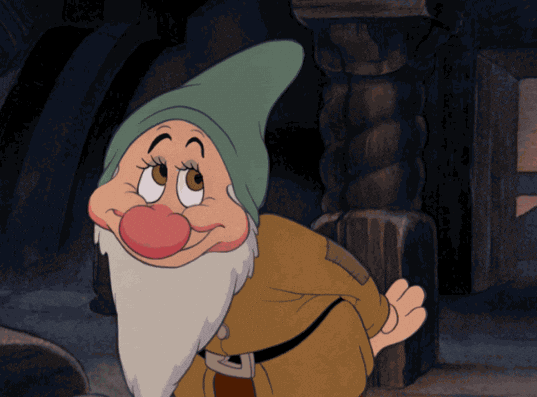 Well I do like to relate to things, whether if it was a book, a post, a pic or even a meme. So that's what  I do when I write. I feel like if I managed to get one person to relate to my scrambled thoughts, I`d make it through. So I write about something that crossed my mind while reading or something I struggle with, being a bookworm and all.
Morgana:    I can totally relate. Sometime you just see something you can relate to and feel inspired and then you find likeminded people who can also relate… That´s something to push you forward. ❤
Morgana:    You recently published My Not So Called 2018 Reads #1 post.  You mentioned something I think is really important: "A book should never be judged by it´s publication date." I couldn´t agree more. What inspired you to write this post?
Nada:   The fuss of new releases. It's getting rather annoying.
There're so many new releases out there, and while, yes it's nice that there's always someone out there publishing their book, there are still beautiful books on our shelves that we got 5 years ago. Why do I have to keep reading new releases to get attention? I wanna read what catches my attention, whenever it was published.
Morgana:    Preach! I wholeheartedly agree! 
Morgana:    What advice can you give someone who wants to start their own book blog?
Nada:    I'd say, start blogging right now. If you got an idea start your blog right now, right this second. It's never too late to do so. And keep in mind that there's always someone out there who's interested in reading your thoughts, they are precious  ;). And when you do so, start reading loads of blog posts until you can find your own style and zone.
And when it get messy, cause it will get messy, remember that you have a reader. That your stats aren't always right, and that you started this blog for yourself, so you keep going for her.
Morgana:     YES! Start now because if you don´t then you might end up never going it. Word, chica!
Morgana:    Speaking of book blogs: Is there a book blog you look up to / a book blog you see as a role model? If so, do share who it is and why.
Nada:    Role Model? Wow that's a big word for me. I don't really have Role models, I'm my Own Role Model, I do always try to be a better version of myself.
But I do love getting inspirations from fellow book bloggers, and always, always giving them credit!
I adore how creative Cher can get at her Blog https://lacesandbooksblog.wordpress.com She writes amazingly unique and new book talks
And Trang at https://bookidote.com Her reviews are always so fun to read, and she features the best quality of books.
Morgana:    Going to check these ladies out ASAP! 
Morgana:     From all the social media accounts where us book bloggers share our content… Which do you prefer?
Nada:    Well this is tricky, I started social media books lovin on Instagram, having a bookstagram was everything for me at some point, and it still is, when Instagram algorithm is kicking me in the butt. Photography is a passion of mine, and bookstagram introduced me to it.
But Having my Own blog? Talking and ranting about books, writing small poems ? This is one the finest feelings to me, I wouldn't trade it with anything.
Morgana:   Personally, Instagram is my enemy. Can´t figure it out. Lol. But what you said about the blog… giving you a virtual high five! You summed that up pretty well. 
Morgana:    Now, let´s get real for a moment and talk about the nitty gritty: You receive awesome feedback on your posts. Has there ever been someone who´s challenged you / your content?
Nada:    Haters comments? No I haven't experienced anything like this online.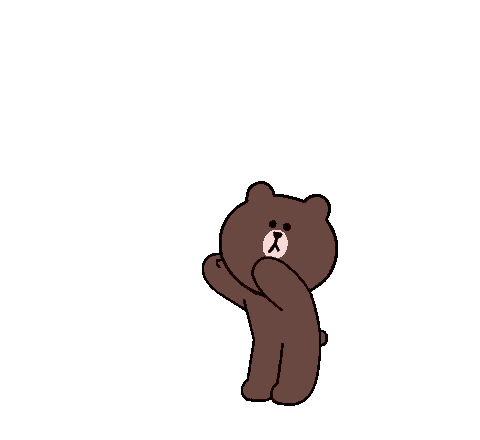 Morgana:    That´s awesome! ❤ Just continue doing what you´re doing and I see a positive blogging future ahead for you.
Morgana:    Most people believe that all us book people do is stay indoors and read. Can you give us insight on what life outside Early Bookish Birds looks like? And don´t hold back!
Nada:    You Got me laughing, love, I literally just had a friend making fun of me, that I'd rather stay home and read than go out and get wild.
It may be just a little bit true? When I go out with someone, I like to get deep, small talks and pleasantry are what I loath. So if  going out means being with a squad that makes small talks and doesn't have an interesting mindset; I´d very much prefer staying at home.
But I do go out, when i feel appreciated 😉
Morgana:    I hear ya. I´m not a friend of small talk, either. It´s just impersonal.
Morgana:    Here´s something fun: If you could go back in time and talk to anyone famous, who would it be?
Nada:    Id talk to Frank Sinatra.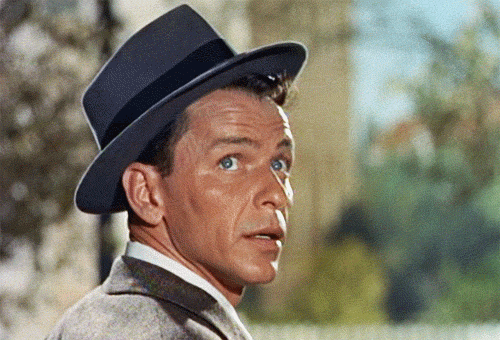 I´d loovvvee to hear him live, This man voice can get me through anything!
Morgana:    Great choice! That man had an amazing voice.
Morgana:    Chici, it´s time to wrap this baby up. Thank you so much for making this happen. You´re a bookish doll! ❤  I hope we can do this again soon!
Nada:    I can't thank you enough for hosting me, Morgana. This has been a great pleasure, having this talk with you and just getting to know you!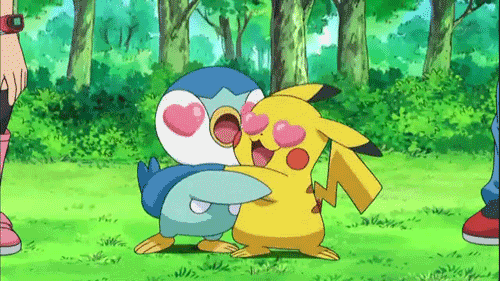 May your day  be filled with pages and free books, hehe.
Morgana:    That´s so sweet of you. ❤ The pleasure was all mine! May your day be filled with the same ( and so much more ).  
---
---
Be sure to follow Nada on her social media!
Stalk away and send her some bookish love!
Early Bookish Books blog  ♥ Instagram  ♥  Twitter  ♥  Goodreads