Book Blogger Problem #162: Finding out someone stole your post idea.
Author Problem #2: Finding out someone either stole or felt too `inspired` by your story.
Bah. It´s an endless cycle of frustration and resentment when someone else obviously takes an idea and uses it for themselves. I should know. I´ve been there many times before. But hey, it´s not like I can do anything about it, right? Well, I´m kind of right.
Brace yourselves for this one, padawans. I´m about to dive head first into a topic many can argue over. It´s going to get juicy. It´s going to get ugly. It´s going to be a marvellous mind blow ( Don´t be disappointed if your mind wasn´t blown after reading this post. I just wanted to be dramatic for the sake of… drama. I haven´t had enough drama lately and I´m missing it a tad )
Imagine this:
You come up with an idea for a blog post. This idea you have… your gut tells you your post idea has the potential to win the Pulitzer prize because it´s THAT brilliant. You begin to write. And you keep writing until you reach the 2000 word count mark. You feel all sorts of awesome because you´re on a roll and have so many wise thoughts and ideas to share. You publish. You go to bed. When you get up in the a.m you immediately want to see how many people think you´re actually brilliant. For some reason, only 5 people think your article was worth a like. Not a share. Not even a comment. Just a hand full of likes. Okay. You can live with that. Awesome. 
Fast forward six hours. You´ve had a shitty day at work. Your house looks like an atomic bomb exploded in it. You even have to cook because life demands that you stand in the kitchen and feed the people who claim to love you. Life even wants you to smile, whistle and hum the tune of "Oh Happy Day" while stirring pasta sauce. But that´s okay. You were brilliant hours before because you uploaded one of the best fucking articles that has ever graced the face of the internet. 
An odd nagging sensation urges you to check your phone. You do it. Why you do it, you don´t know but you still check your notifications and the other blogs you follow. And then you see it. Your Pulitzer prize post only flying under a different name, a different logo and… and… and IT HAS SO MANY LIKES!
It´s a shitty feeling when this happens. 
But hey…. that´s how the world turns, right? There will always be people snatching shit from under someone else´s nose. Whether it´s a blog post or a story from an author – No one in this literary business is safe from sticky fingers or grabby hands.
In the beginning of my blogging career I remember being butt hurt when I saw my"original" post idea making the rounds. 9 years later, I can´t seem to find the energy to get riled up anymore. Why?
Because I´ve learned a few things.
Stealing blog content isn´t necessarily stealing. It´s often a case of "inspiration"
"Inspiration" has 2 definitions in this community
Stealing is sometimes just plain ol´thievery
Sounds complicated but it isn´t. It´s actually very easy to understand.
Of course, this can also apply to writers ( indie, self – pub and traditional pub ) but since I´m not a writer in the classical sense I can only speak for book bloggers. The ladies and gents I consider siblings from different mothers… and shit.
So how does one tell if a blog post is stolen or not? For a book civilian, there´s no way to tell the difference. These people just google what they´re searching for and that´s it. For a book person working the book mill… these posts are like flashing neon signs. Us book folk notice. We see. And some of us don´t like what we see.
"Oh, I saw that the other day." 
"Book blogger X published something similar earlier."
"Why is everyone doing a Sum – Up Sunday post?"
And some of us don´t care enough.
The problem is: There´s a problem that´s not a problem but it still bothers many. And the problem with that is: People end up feeling hurt and mistreated because of something they have no control over.  Hardly anyone can come up with original content these days. There´s hardly a way to prevent someone else from taking ideas and molding them.
There´s also no way to tell who started what and what came from where first.
I love to use the phrase: You can´t reinvent the wheel. Meaning: You´re bound to find the exact same idea somewhere else. There´s competition everywhere in every niche. What sounds great might be great and work out beautifully for everyone else. Is there a reason to feel hurt, angry or resentful? It depends. And are there ways to prevent an emotional breakdown and a possible blogger feud? YES.
While I´m positive that there are people out there who couldn´t care less, some people find it hard to cope with the thought of someone stealing their ideas. It´s best to clarify the true definitions of each point I´ve mentioned above. Ready?
Stealing content- When you make a clean copy of  someone else´s blog post and upload it word for word on your blog without a shout – out / a tag / a mention / giving credit.
Being "inspired" – When you see a post a blog post written by another book blogger and use that idea for your own blog post only you add your own signature to it. The blog post is slightly different but the idea stays the same.
Actually being inspired – When you see a blog post and become inspired to write a branch out topic. For example: Blogger X publishes a "My TBR List" and that inspired you to write a "How I Got Rid Of My TBR List" post. Or, you take a post idea that inspired you and you mold and remodel it to where it´s unrecognizable ( anything is possible with 3 liters of Coca Cola )
See the difference? Can you believe it took me years to figure this shit out? Point #1 is theft and also plain stupid. Point #2 can be acceptable depending on the people involved. Point #3 is a safe way but still no guarantee you´ll be publishing original content.
I believe all is fair if credit is given. Just a quick mention, a simple tag will do the trick. There´s hardly ever harm done when you include a name. Blogger wars can be prevented with giving credit.
And if not then just ask straight up if you can use the idea. Just don´t steal. Don´t take an idea and claim it for yourself. That´s a dick move. This ever-loving book blog community is filled with people who want to be noticed. They´re hard working and oftentimes sensitive when it comes to their work. A quick show of appreciation never hurt anyone. Listen- I´m the laziest book blogger there is out there and even I manage to give credit and ask for permission when it´s necessary.
So, what have we learned today?
We´ve learned that there are no "new" ideas to share. If you want to stand out with your posts then make them stand out. Give your unoriginal material the spark it needs to light up brighter than everyone else´s posts. If there´s one thing He – Man has taught me then it´s this: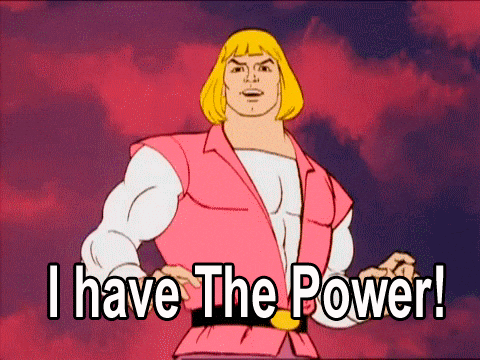 And if someone happens to steal your ideas or becomes "inspired" by your blog post… Try seeing it as a silent compliment. Because they wouldn´t have felt "inspired" if your work wasn´t awesome.
Should you fail to feel any type of appreciation from the questionable act done by others then you can always call them out. Virtual witch hunts are still popular.
Personally, I try not to be affected by the issue. Unless I see someone copying my Instagram theme. A book in a box. Honey- that shit ain´t gonna go down well without mentioning my name.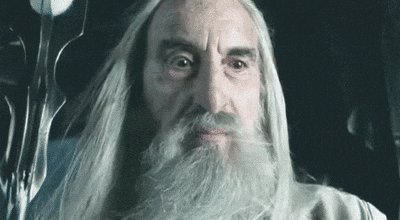 It might be good to mention that author´s have the same power to stand out and shine brighter than He – Man´s sword. But that´s a new subject for another night, y´all. Wouldn´t want to expose the uncalled for doings from holier than thou authors in this post. They deserve their own special spotlight.
PS: Apologies for not having blown your minds. It´s not that I didn´t try, though.
I´d like to know: What are your thoughts on the subject? Are you bothered by book bloggers using ideas from others? Has someone taken an idea from yours? Let´s chat. 
Thank you so much for reading this post. I hope you enjoyed. ❤
Until next time. Don´t forget to share the book love.
"