Morgana´s Book Box December Bookmas Special
On the 3rd day of Bookmas….
With Christmas scooting closer each day I decided to gift you all with something different. Something more fun! What the flippin´ foo foo am I talking about? Ha. You´d be surprised how often I ask myself that everyday.
It´s time to give back to the book community. For all the love and support I´ve received I´d like to put my own selfish needs to rant about books aside and focus on giving life and other´s my undivided attention. How? Be prepared, padawans ❤ It´s going to get juicy and rather deep ( WHY does that sound like I´m preparing for a kink fest instead of a Christmas special? )
So, with that being said I´d like to start this Bookmas special with something simple.
Let´s talk about some personal fun facts…
---
The Gift Of Giving
I might as well confess right now that I´m a giver. So much so that it´s almost crippling. I´m the type of person who would give a stranger my last shirt if that meant I could help. I´ve been told many times that this is a wonderful trait to have. For me – It´s not always wonderful. I don´t have the helper syndrome but I feel a strong urge to help people in need. I´m not out to make everyone happy. I just can´t see people suffer, especially children. So, I give. This is often linked to being something religious. I assure you- In my case it is NOT religious because I´m an atheist. You don´t have to be religious to give. You can give or help others without having someone beat the word of God into you.
Don´t worry, I won´t bore you with a list of things I do to help the community I live in. I won´t make you yawn by telling you what I do to help humanity and to tell you what charities I donate to. If I´m honest- It wouldn´t sit well with me if I told you about all the things I do. Because giving isn´t an achievement I´m proud of. And trust me- I LOVE to toot my own horn when I´ve achieved a goal. Giving is not a goal for me, though. It´s an act of kindness towards humanity. I don´t need or want a pat on the back for giving.
But, I´m a picky giver, too. I´m not blind and randomly throw money and gifts at strangers. ( Whoever does that must either have a heart of gold or is insane or shits money in their backyard ). No. I´m pretty selective when I give. This might sound harsh, but it´s the truth. If I don´t like you or you piss me off you won´t be worth the time of my day on any occasion ( birthdays and Christmas included ).
Speaking of Christmas…
Don´t fall off your chair or choke on your drink when I tell you that I´m not a Christmas person. The meaning of the holiday has been long forgotten and hardly anyone celebrates Christmas how it´s meant to be celebrated anymore. It´s a money making holiday. Nothing more, nothing less for me. I still respect and admire those who LOVE Christmas, though. It´s always lovely to see how much love and effort people put into decorations and the whole shibaz.
Don´t get me wrong – I have a tree ( it´s a fake one ) and I hang up a few lights around the house but that´s about it. I don´t go the whole 9 yards and turn my house into a Christmas wonderland. But I do use the holiday to my advantages. It´s the season to give… and boy, do I give.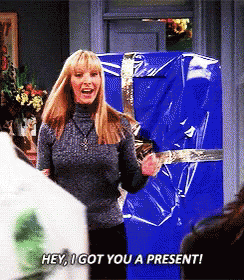 The ones who profit greatly from my unhealthy urge are my children. If my finances would allow it, I'd buy them EVERYTHING they´ve ever asked for. And if I had the power I´d grant them all their wishes without batting an eyelash. Not only would this ruin me but it would also be pedagogically irresponsible. So, I don´t go overboard.
This year the husbutt and I decided to start gifting the kids gift cards and a few smaller gifts. I´m not totally sold on the gift cards bit but I´m on board with the smaller gifts.
This is my playground. I can shop. I´m good at shopping ( maybe too good at it, but what the hell, right? )
And I started shopping. The first Christmas gifts are already wrapped and hidden in the basement.
I couldn´t resist getting the girls their very own Snoopy mugs. L for Lillian and E for Eve. And what a coincidence it was that those mugs were only available in my favorite bookstore!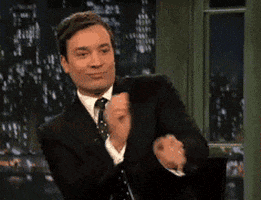 2 mugs and 2 new books. How can I look away from books when I´m in a bookstore? I can´t. I caved and took two new gems with me on my way out. `Give The Dark My Love` and `Roar`. ( The Black Swan Affair was in my purse, along with bookmarks I bought a few months ago. I wondered where those bookmarks were )
And the best part? There´s more to come. More smaller gifts to give and more opportunities to give to others.
As for the Christmas holidays: I´m not a huge fan but I´m a fan of the giving part.
For me- The gift of giving is something special. Whether it´s in form of Christmas gifts or by giving someone a chance to get by another day without worrying- I light up like a Christmas tree throughout the whole year when I give.
Now it´s your turn:
Are you a Christmas person? What do you do to make someone´s day? I´d love to read your thoughts! ❤
Thank you so much for reading. xx