It´s FRIDAY! And not only that… it´s also the end of November. Here is my current thought on the last day of November and the fact that it´s Friday.
Yes. Thank fuck it´s the weekend. The whole month has been depressing enough with it´s droopy gray short days. Now we welcome the 4 seasons in darkness.
Not that I mind the shitty weather. I actually like it. It definitely gives me the awesome excuse to read.
But this isn´t a post about the weather… or cute squirrels thanking fuck all. This is about me introducing my new theme. My new weekly / monthy sum – up.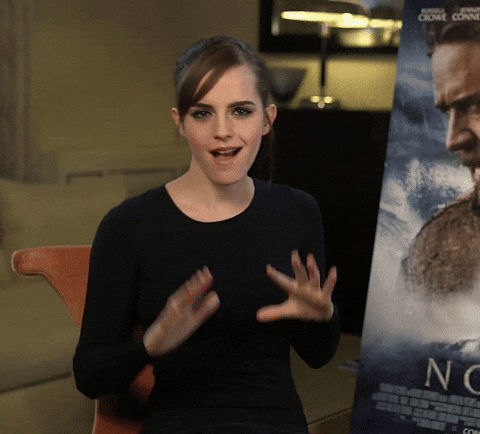 That´s right. I´m just sprouting out ideas left and right at this point. I could have stuck with the usual Sunday Sum -Ups and what – not… but I hardly felt like using that idea because it´s not me. I´m lazy. Sunday´s are my lazy days where I do absolutely nothing except spend time reading everyone elses Sunday Sum – ups.
No. I wanted to do something less Sunday related and more Friday – ish. Friday, for me, is the best day of the week. It´s when I have the most time and when I feel completely content.
So, starting today, I´ll grace you all with my Thank The Books It´s Friday!
There ya have it. Very unoriginal banner for the theme but hey… It´s good enough for now.
As for the monthy recap on my own well being:
I´m fine. All´s good. Suffered from one minor cold but now I´m as good as new. Now husbutt has the mini cold and he´s suffering all kinds of grueling deaths. He just told me that my typing on my keyboard feels like I´m trying to turture him into the grave.
The book – ish recap is a little less dramatic but still exciting.. I promise.
I´ve managed to knock off quite a few books from my TBR pile. Remember, the one I cleaned out? Yeah. The remaining books that seemed remotely interesting… like the one´s I´d actually want to read were read and I even managed to write reviews for those long forgotten paperbacks.
A Curse So Dark And Lonely – Brigid Kemmerer
A fairy tale retelling that lacked depth. I wish I could have loved this more.. but I couldn´t. Too much of everything and not much of what´s needed for a fantasy. 3 stars. If you missed my full review just click here.
Optimists Die First – Susin Nielsen
An impulse purchase that landed on my TBR pile. Thankfully, it didn´t stay there for long.  A nice YA read with light parts and parts for a reader to think about. There´s also a romance, but not the type you´d expect. 4 stars. To read the full review click here.
The Light In The Wound (#1) – Christine Brae
 His Wounded Light ( The Light In The Wound #2) – Christine Brae
I liked Book one but not as much as book #2. This duet is a relationship focused romance with all the feels and angst. To read both reviews feel free to click here for book #1 and here for book #2
Emerge ( Evolve #1) – S. E. Hall
`Emerge` from author S. E. Hall did many things… just nothing good for me. Didn´t like it at all. Would you like to know why? Click here
Not to forget a Before & After book review….
A little fluff and a little romance packed with a heavy topic the characters struggle with. If you haven´t already, you check out my review here.
---
November Discussion Posts And Other Fun Stuff
⇒ November Bookshelf Clean – Out
⇒ 10 Funny / Not So Funny Author Memes
⇒ Why Star Ratings Are Frowned Upon
⇒ The Problem With Honest Book Reviews From Book Bloggers
⇒ When You Think You´ve Seen It All ( incl. screenshot show )
---
Pretty accomplished, huh? Let´s see what December brings us.
Until then, my sweet, cheerful bookish Padawans…. Share the book love. ❤
---