You´re probably thinking: "Wait. What? Star ratings for books are frowned upon?"
It´s true. The book universe has changed and with it the book ratings, as well.
Gone are the days where book bloggers express their powerful opinions in form of a skillful rant. Vanished are the times when people were brave enough to just say what they wanted, how they wanted ( in a respectful manner, of course ).
We´ve entered the age of warning labels and controlled speech. Because it´s not nice to say what´s really on your mind. Even if your opinion isn´t harmful… there´s always a little booger  someone who feels offended, mistreated or hurt.
These days, books have trigger warnings and reviews have no star ratings. Why? Well, I think it´s clear as to why certain books have warning labels. But why are reviewers ditching the star ratings? I´ve come up with a few ideas as to WHY.
They make no sense to the reviewer / they don´t believe in the system
They´re harmful and can influence a reader
They´re impolite
Yes. Book reviews with star ratings are frowned upon. But, says who? I could say "say the people who´re over sensitive" but that would be hurtful of me. And I´m not out to point fingers at any particular group of emotionally charged people. Not today.
Some time a while back I´ve witnessed the slow death of the star ratings. Book bloggers started changing their review formats. Okay.
But what I also noticed was- Without the ratings I didn´t have a definite idea on what the reviewer was saying.
Because reviews have become modern riddles. "I loved everything about this book" and they go and leave a list of negatives "I didn´t really like this and that about this book." All in one review without any type of rating or even a recommendation line.  And in the end, I´m sitting here wondering if the reviewer liked the book or not.
Aren´t reviews supposed to help a reader? Isn´t that why people search for book reviews ( or reviews for any product )? They want to read an opinion and see if that person would recommend a book or not. With an opinion consisting of 50% love gushing and 50% negative feedback… am I supposed to sniff out the 2, 3, or 4 stars on my own?
With that being said- Not all book reviews are confusing as hell. There are a few reviews without star ratings that give a clear idea on what the reviewer wants to say. Others, though? *  holding breath  *
So, why do reviewers frown upon star ratings?
I might lack the energy of doing a full blown research party on the topic but I don´t lack observation skills. And what I´ve observed is quite unsettling.
It´s not necessarily the reviewers fault that the star ratings have disappeared. It´s often times the combination of authors, trends and the reviewers.
In my almost 9 years of book blogging I´ve learned ( the hard way, mind you ) that many authors are slightly sensitive. One negative opinion could result in a public emotional outburst. Reviewers can be just as sensitive but on a different level ( that´s a new bedtime story I´ll tackle in the near future ).
This is something I´ve repeatedly seen in the almost 9 years of book blogging:
Author receives 1, 2, 3 star review
Author throws an online fit and even threatens to kick bloggers off their A – list / and will definitely avoid said bloggers and even warn others of a supposedly negative reviewer
Book blogger thinks of ways to express themselves and still stay in an author´s good graces
Book blogger decides to wash their opinions in unicorn glitter and ditch the star ratings
Author is confused about the positive & negative review ( because one little "I didn´t like.." will be seen as negative feedback ) but keeps book blogger on the A-list
Clever, right? * sigh * It´s not, really. It´s just a way to pacify a moody artist and still keep up a decent online reputation. This is a cycle among bloggers and authors ( not every blogger and author, mind you )
Star ratings only make sense when it´s a 3, 4 or 5 star rating. Anything below 3 stars is just not acceptable. Because why be THAT person and shit on something by giving it 1, 2 or possibly a negative 3 stars? Believe it or not… that´s how 1, 2 or even 3 star ratings are seen. As negative negativity no one wants. No one wants to be associated with negativity.
Living in the "Thou shalt not offend" era certainly makes reviews more interesting as well. Reviews have to be worded correctly, preferably without including a star rating or else….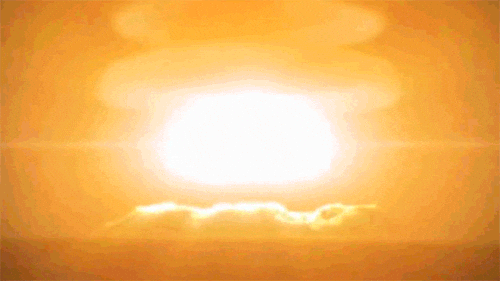 It´s a trend. One that will hopefully pass soon because these neutral opinions aren´t really working. The reality is: We do not live in a world made of sugar. The key is to be respectful. If someone else can´t live with that then that´s for them to deal with.
I think what the real problem is ( and always will be )…
It´s about the product and not the person behind the product.
Authors fail to see that a reviewer´s opinion isn´t a personal attack just as reviewers fail to realize that they´re not going to hell if they just be more specific in their reviews.
And by specific I mean include either a definite opinion or re – include a star rating in their reviews.
So, like everything else in life, star rating – less reviews are a trend fired off by moody artists and careful book bloggers in a time of political correctness.
As for my own raw opinion on the subject: I like star ratings and like to include them in my reviews. I also highly appreciate reading reviews with star ratings because they help give that final conclusion on the reviewers thoughts. Stars ( doesn´t matter if 1 or 5 stars ) help me understand a reviewer. I also like to believe that my adding star ratings helps my followers.
NOTE: No trigger warning label needed for this post. This is an opinion friendly blog. All respectful opinions regarding the subject are welcomed and will be treated with the same respect in return. ❤ 
---
Do you agree? Or do you perhaps disagree? How about we agree to disagree? I would love to find out what you think about reviews without star ratings! Do they bother you not? Have you even noticed missing star ratings? Let´s chat. ❤  
---
Thank you so much for reading. ❤
Sending out much love and positive vibes,