It´s time for the unthinkable – Time to clean out the bookshelves!
I know, right? It hurts to think about permanently removing books from a bookshelf. I don´t like it either, to be honest. It pains me just as much as it would hurt any other book lover / hoarder /collector/ ( or whatever we like to call ourselves ). It´s also November. A bridge month between Halloween and Christmas. I have nothing else to do besides spring clean, or should I say… autumn clean?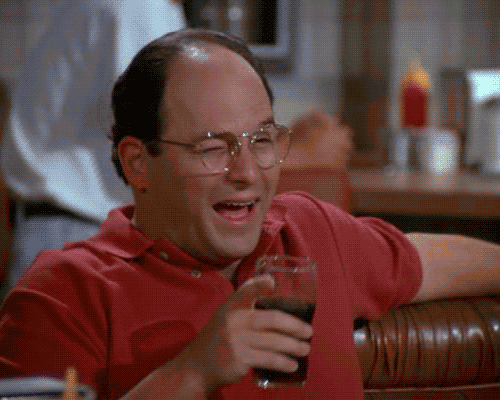 But, if we´re all honest with ourselves… not every book on our bookshelves is worth the spot it´s occupying. And I´ve had it up to here * holding hand up and leveling it with my cheekbone * looking at the books I didn´t like or haven´t read. Why should I keep what I thought wasn´t out of this world great?
So I have a plan. One that might work in my favor. Trust me, I´ve thought about this for a long time ( exactly 20 minutes ) and am totally okay with this master plan of mine. This might sound a little savage to you lovely bookworms out there… but I assure you, no harm has been done to books nor do I intend to harm any books mentioned in this post.
The TBR pile. That blasted, grief giving pile needs a clean out.
From a logical point of view – There shouldn´t even be a to – be – read list. Read what you want and move on to the next book, right? If one would actually do this then there wouldn´t be such a flipping list. We´re not looking at this from a logical point of view, though. Readers / book bloggers keep piling book after book on each other, feeding the ever starving TBR list. Why do we do this? Because we like to read. It´s an endless cycle I´m about to break for myself.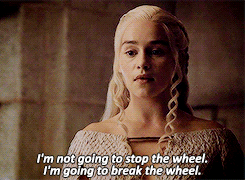 The problem with my TBR pile / list is: I have books on that list that I´ve bought 5 years ago. And once a week I remove the dust off those TBR books and watch them collect a new layer of dust all over again.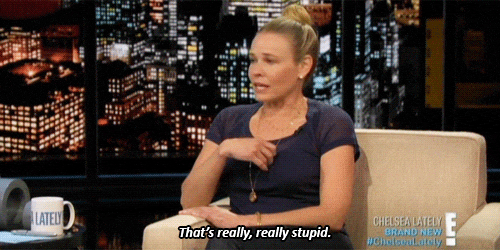 My master plan: SORT THEM OUT! That´s right. You read correct. I AM FED UP! * waves arms dramatically in the air * I will no longer put up with the misery that´s attached to a TBR list. So, I began. And guess what? I got rid of nearly half of my physical TBR books.
How did I do that, you ask? I´m glad you asked. I figured… since my tastes have changed over the years.. my taste for certain books might have changed as well. I was right!
We all need to sit down and ask ourselves WHY certain books land on a TBR list. My reasons are:
The book sounded interesting, but not interesting enough to make me want to drop everything and read immediately
The book looked good
The book was recommended by a friend
I have a very peculiar taste when it comes to books. I read romances but not all types of romances. I read paranormal and fantasy but not all types. I´m super picky when it comes to sub genres and often, when I get a book, I find out much later that it has certain elements included that I don´t really fancy. So, those books land on my TBR list because I can read it in the far future,.. possibly when I have nothing to read.
* insert hysterical laugh *
Another thing I´d like to say about the nerve wrecking TBR list. Once a book lands there, there´s no telling when or if I´ll ever read it.
I bid all my former TBR books farewell. It was nice dusting you off.
Now, let´s get to the nitty gritty of my bookshelf clean out.
This won´t come to a huge surprise to you all but… I have a shit load of books. So many that one might think I have a problem. The main spot for my books: My livingroom. Then bedroom, bathroom, basement, kitchen, car…. I have books everywhere around the house. This means I actually had no flipping clue how many books I actually have.
The results, after collecting all the books and placing them in my livingroom, were shocking.
There is a positive side to this, though. If I read a book and wander around with it then it´s actually a good sign. It means I couldn´t put the book down! But, by God… so many books scattered around the house.
Unfortunately, these books are also on the clean – out list. Books from series I´ve started and never really felt the need to continue, book series I totally forgot about, etc. The list is ENDLESS!
I´m not the only one to blame here. It´s not entirely my fault that I´ve lost interest in most series. I put half the blame on authors who don´t think it´s revelant to publish within a year´s time span ( I predict a dark future for the next Game of Thrones book).
So, my new goal will be to organize EVERY book I have and categorize them in different sections. Beware though. I´m a complete beast when it comes to organizing shit. I´m one of those super anal organizers who buy a pack of multi – colored rhinestones and sort them out by color in one night. Organizing books will be a piece of cake!
As much as I love to organize by color, I´m going to do the following:
Organize books by;
Author
Publication date
Series / Standalones
Then I will take stock of what I have, who´s apparently my favorite author and begin to sift out what´s hot and what´s not.
Everything with a 4 star and above stays
Everything with a 3 star gets a reread
Everything with a 2 star and beneath needs to go
It´s that simple.
This will not only help create more space on my bookshelves, it will also keep me more focused on keeping my TBR list to a minimum and being more conscious about buying my next read.
With that being said- I feel absolutely great about this whole bookshelf clean – out. It´s cleansing in the best way possible!
NOTE: All sorted out books will not land in a book graveyard. They´ll be kept in a box until they find good, loving and caring homes.
ON ANOTHER NOTE: Personalized signed books will land in my ever trusting IKEA storage box, where I keep all my other golden book babies.
Tell me: What do you do with your TBR list? Do you clean out your bookshelves once in a while or does your collection just keep growing? I´d love to read your thoughts!
Have a wonderful day and don´t forget to share the book love!