Good bye, October. I´m not sure I´ll miss you as much as I miss last year´s October. 
And Happy  Belated Halloween!
Yes. It´s the last day of an epic month. Soon there won´t be any vibrant colors to admire and I´ll probably have to pack my knitted UGG boots away again because they´re not suitable for the long rainy days of November. I don´t fancy wet socks.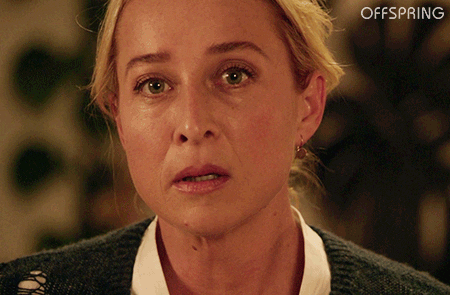 With that being said… Let´s just hop on over to the subject that really matters ( although, It´s really important to point out how nasty it is when you´re wearing socks and they get wet. Just saying )
October was an odd book month for me. Some time the middle of the month I reached my reading goal and even went on to add a few more books to my October reads.
A mind blow moment for me because that hardly ever happens. But with something positive always comes something negative, right? Right.
All my reads ( with the exception of my current read ) have earned 2 stars.
---
A charming idea with too much feminism. I don´t mind politics or feminism in my chosen reads but this was supposed to be a Little Mermaid retelling. A classic fairy tale with a modern twist? Sure. Just don´t add Social Justice Worrior vibes to it, like this author did. Well deserved 2 stars. Full Review Here.
This is a hyped beyond belief book I was reluctant to read. In fact- It took a few years to come around. In my opinion, this book is over-hyped. 2 stars. Full Review Here
A rockstar romance that wasn´t meant to be read by the likes of me. Not only did I have Bon Jovi´s song " Lie To Me" stuck in my head te entire book, I also didn´t feel the stories vibe… nor did I understand the meanings of certain scenes. I expected more depth because rockstars are all about being deep and stuff, right? Well earned 2 stars. Full Review Here
This book made me wish I had listened to my gut feeling. A true heartbreaking novel that didn´t touch my heart strings at all. Because of everything the book had and didn´t need. 2 stars. Full Review Here
---
And in between reading and typing up painful 2 star reviews I managed to break my head over a few other book related topics.
Do I Need A Domain For My Book Blog?
Standalones, Duets, Trilogies, Oh My.
5 ReasonsWhy I Avoid Hyped Books
Not to forget my beloved Mug Monday features including other worldly bookish topics.
Mug Monday & Happy Bookish October
Mug Monday & Booktube Thoughts
Unfortunately, life got in my way and forced me to skip a Mug Monday post.
---
So, you see? Disappointingly eventful, or, an eventful disappointment. Meeh. October was crappy. There. I said it.
---
 My newest Netgalley read ( which I´m enjoying, so far )
Book Title: A Curse So Dark And Lonely
Author: Brigid Kemmerer
Genre: Fantasy / Young Adult, Retelling
Expected Release Date: 29. January 2019
Publisher: Boomsbury 
Synopisis
Fall in love, break the curse.
It once seemed so easy to Prince Rhen, the heir to Emberfall. Cursed by a powerful enchantress to repeat the autumn of his eighteenth year over and over, he knew he could be saved if a girl fell for him. But that was before he learned that at the end of each autumn, he would turn into a vicious beast hell-bent on destruction. That was before he destroyed his castle, his family, and every last shred of hope.
Nothing has ever been easy for Harper Lacy. With her father long gone, her mother dying, and her brother barely holding their family together while constantly underestimating her because of her cerebral palsy, she learned to be tough enough to survive. But when she tries to save someone else on the streets of Washington, DC, she's instead somehow sucked into Rhen's cursed world.
Break the curse, save the kingdom.
A prince? A monster? A curse? Harper doesn't know where she is or what to believe. But as she spends time with Rhen in this enchanted land, she begins to understand what's at stake. And as Rhen realizes Harper is not just another girl to charm, his hope comes flooding back. But powerful forces are standing against Emberfall . . . and it will take more than a broken curse to save Harper, Rhen, and his people from utter ruin.
Sounds good, right? Well, it´s been quite a read so far. I haven´t had a chance to complain about anything, yet. Wish me luck for this one. ❤
---
I guess that´s it for October. Unfinished Reviews will be added to the November Reading / Review List. And other than that…. I think I have some cool news to share with you all next month. News I´m really excited about.
Let´s keep our fingers crossed that bookish November will knock me and everyone else out of my / everyone else´s socks.
---
Feel hugged and loved, dear bookish Padawans. Have a safe Halloween.
Much love,