Hyped books. Something I love to avoid. Which is so sad! I want to read a book that looks and sounds awesome, too. I can´t, though. My inner weirdo won´t let me. When I see a hyped book I immediately roll my eyes. I can´t help myself. It just happens.
Maybe it´s because I´m truly weird. Or perhaps it´s because I´m not a pushy person and hate when others are pushy. Oh, speaking of being pushy…. Ever thought of the definition of a hyped book?
Hyped books are like flu season. It hits hard. Everyone eventually gets it. Everyone´s talking about it. And with time it doesn´t really leave. It lingers and makes our lives a living hell before it let´s us move on, Then, we wait for the next virus to attack us.
That´s how I see hyped books. Because they´re everywhere. They come from out of nowhere, stay a while then disappear ( reluctantly ). Ha! That´s just wishful thinking on my part. The reality of hyped books looks more like this:
Book magically appears. Book stays on social media for an eternity.
But why is that? What turns a simple published book into a hyped read? Who´s responsible for the hype? HOW CAN WE STOP THIS MADNESS?!
If I start to over analyze the subject my blood pressure might rise high enough to shoot a hole through my roof. We don´t want that to happen. Instead, let me tell you the 5 Reasons Why I Avoid Hyped Books.
---
Overkill Book Promotion. 
You see a brand new published book. Fab cover. Interesting book description. The stars are aligned. But then you have a few minutes to spare and check out Instagram or any other popular social media platform and before you know it… that brand new book you saw is being shoved down your throat by 3/4 of the world´s book loving population. Everywhere you look that book is THERE. Yeah, no. I´ll pass.
2. 8 Million 5 Star Reviews
Hahaha. Nice try, fans of a hyped book / obsessive fans of trendy author. You can´t be trusted. Ever. Because a book is never completely flawless. I understand that while a book may be a 5 star read I also understand that all books, even the best from the best, have parts or scenes that weren´t to someone´s liking, or maybe the writing was slow… I mean- this is just my overall opinion but… no book, not even the 5 star reviews I publish for certain books are without flaws. I just don´t consider some flaws significant enough to mention.
Give me some flaws between the love gushing to work with and I might consider reading a hyped book.
3.  Die – Hard Fans
This is actually tied with #1 but it´s still not bad to give these folks a closer inspection. Die – hard fans…Super not trust-worthy. Why? Because all die – hard fans do is promote one and the same book to death. It´s what they do. They can´t move on. And if they do then it´s another round of long-term, annoying book promo. Also, these people don´t allow room for opinions that might differ from theirs.
4. When Your Friend Sends A Text
You know a hyped book has reached it´s peek when your book loving friend calls or texts to ask if you already read the latest hit. I live in a village… far far away from any form of city life. People roll the sidewalks away after 6 p.m. I have one bestie in this God forgotten place and when she calls to tell me I HAVE to read `The Fault In Our Stars` by John Green then I can´t. Seeing the book on the internet is one thing. I can avoid the internet. I can´t avoid my friend. An eye roll worthy moment for me whenever this happens ( and it only happens with hyped reads ).
5. The Ever Growing Pressure Of Not Having Read A Popular Book
Reading pressure. I don´t like that feeling at all. It´s the same with classic literature. Back in the day I felt awful for being a bookworm and not having read the true literary classics. I felt left out. I felt like I wasn´t worthy enough. Guess what? Screw that and the pressure bestowed upon us readers for not having read a hyped book. "What?! You haven´t read book XYZ yet?!" Yeah. I haven´t. And I probably never will. Thanks to all the wonderful people who´ve secured the book´s life long spotlight. Once I feel pressured I immediately lock down. Then it´s a "Too bad" type of situation.
The driving force behind hyped books are the fans. Of course, not all fans from hyped books are scary nutcases obsessive fans. Some book blogs I follow love certain hyped books and that´s totally fine. I understand the need to read a book that looks and sounds good. To  each is their own. Normal fans aren´t the ones shoving hyped books in my face. It´s the ones who can´t seem to let go.
Sadly, these obsessive readers ruin it for others.
Then there´s that overkill marketing from publishers. Sheesh. We get it. The book is good. How about marketing every other book the exact same way? Make it fair for everyone? Balance, maybe?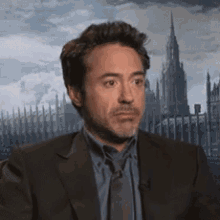 With that being said- I´m not completely immune. I´ve caved and read hyped books and I sometimes still do. It´s takes years of avoidance and a million discussions with befriended book people to convince me, though. I have to be 100% on board with a hyped book.
---
What are your thoughts on hyped books? Do you read them or avoid them? Let´s chat.
That´s it for today. Stay tuned to find out which hyped books I´ve been successfully avoiding and which I´ve avoided but eventually caved and read. Thank you so much for reading. ❤ Share the book love.
---