Mug Feature – Monday, White     Bookish Talk Topic – Bad Book Month
---
Hey Book Family. Welcome to another wonderful Mug Monday!
This month has, so far, been a successful reading month for me. It looks like I´m on a reading roll, y´all! The 4 book goal has been reached and now I´m on the sixth October read. What a rare moment for me.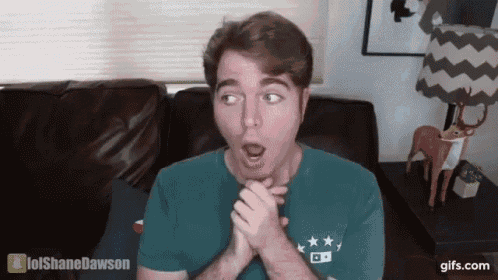 I would ask of you all to get out the champagne flutes, shot glasses, plastic cups ( or whatever you usually use to drink. I´m a whatever – I – find – works type of person ) so we can celebrate this apocalyptic moment with me.
….
…….
If only we had something to celebrate.
To be honest – I think I´m October cursed. Every single book I´ve touched this month has been a 2 star read for me. Rockstar romance? Meeh. Hyped Young Adult read? Meeh. Fantasy – * hanging head *
I´m pretty sure I´m not suffering from a case of It´s – Me – Not – The – Book. This is definitely a It´s – The – Book – Not – Me.
It´s slightly depressing, if you ask me.
Still, I haven´t given up all hope, yet. I´m still holding onto the positive vibes and clinging to the last shred of hope for the last 2 reads for the remaining October days. Because not everything can be shit, right? Fingers crossed, bookish Padawans!
As for the private part of life – It´s going surprisingly well. I haven´t had the flu yet ( although, I probably just jinxed myself. With my luck… * face palm * ) and I haven´t gone bankrupt from my bogus book shopping spree. YAY! I was even able to smuggle my newest mug purchase in the house without the husbutt knowing.
I am feeling so much love for this mug. Won´t you look at the cute Zzz´s? I´m living for this. ❤ And the cinnamon… It´s unfortunately just decoration and smells more like plastic than cinnamon. I´ve even thought of sprinkling cinnamon over the fake cinnamon sticks… but then it dawned on me that I also have fake dried lime slices laying around and I´m not willing to squirt fresh lime juice over them. Because I don´t have limes in the house. Plus, I´m not crazy.
Nevertheless… It´s been a floppy reading month but otherwise highly eventful.
QUESTION: Have you ever had a terrible reading month? Let me know so I don´t feel alone and miserable.
I hope you all have a wonderful start of the week. Enjoy your day ( or what´s left of it ). Don´t forget to share the book love!
Until next time, my book lovelies.